Bullying is, unfortunately, still something a lot of people have to deal with. A lot of people are shamed for their physical appearance, and 22-year-old Ayala is one of them.
In 2020, she was overweight and was mocked for it, so she decided to do something about it. Now, a few years later, she looks unrecognizable.
In 2020, Ayala, a 22-year-old, weighed around 280 lbs. As a result of being overweight, she would often be subjected to mean comments online. She then revealed online that she would be going on a diet.
"You will never lose weight, you will fail, you might as well stop trying," she revealed someone had commented on her post.
But she was determined to achieve the goals she had set out for herself. She lost 24 lbs and decided to undergo gastric sleeve surgery to further help with her weight loss. The surgery removes the outer part of your stomach and helps reduce its size overall so you do not eat as much afterwards.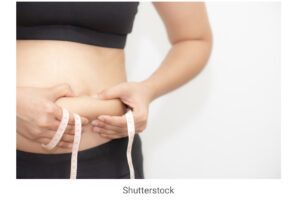 After her successful surgery, she decided to maintain a strict schedule of exercise and clean eating. She only ate healthy foods and kept hitting the gym and soon enough it began to show results.
Soon, she weighed around 114 lbs and the only evidence of her previous size was left in the form of loose skin she now had on her body due to the massive weight loss.
She soon started to eat carbs again and began to focus on building muscle. Now she weighs around 150 lbs and looks and feels wonderful. She also opted to have surgery to remove her excess skin so that she could focus on getting more and more toned.
Her success in her weightloss joruney has gained her a lot of fans who are inspired by her story. Now she makes sure to tell everyone what it took so they can also start their own journey with their eyes wide open.
What do you think of this story? Are you also impressed with Ayala's dramatic weight loss? Let us know in the comments. Share this with others to see what they think of the story!