Ashanti Grant, the 9-year-old who was an innocent victim of a road rage shooting back in February, is now out of the ICU and headed to a rehab facility.
Ashanti was in the back of her family's SUV when another vehicle cut them off several times and then fired at them. She was shot in the head, according to ABC 13.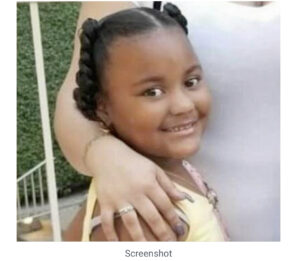 "You're just numb. You cry so much, there's no more tears next," Ashanti's grandmother, Elaine Williams, said after her granddaughter was shot. "She's the sweetest little angel."
The 9-year-old, her parents, and her 11-year-old brother were in an SUV on the way to the grocery store on February 8 at 9 p.m. when they reportedly changed lanes and got in between two vehicles that may have been racing on the freeway.
One of he vehicles cut the family's SUV off several times before getting behind and firing into their vehicle.
Ashanti was the only person injured.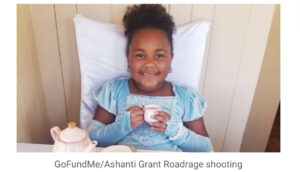 "She's just an innocent child. She didn't deserve this," Williams said.
Following the shooting, Ashanti underwent surgery and was placed in a medically induced coma.
Since then little by little she has shown improvement.
Just recently, Ashanti was released from the ICU and awaiting a transfer to a rehab facility where she will continue her recovery.
Her father, Frank Grant, said that while his daughter can't talk back yet, he knows his daughter understands what's being said.
"The road ahead is getting her back to who she once was before this tragic accident. Those are the things we're hoping for," Grant said. "We see a glimpse of it, so we keep just praying and believing it's coming."
The suspects have yet to be caught. A $30,000 reward is being offered to anyone with information.
Please join me in praying for Ashanti's continued recovery.