There are many characters in television that have turned out iconic. One of these is the character of "Carlton Banks" in the classic sitcom The Fresh Prince of Bel-Air, portrayed by actor Alfonso Ribeiro.
Not only did Ribeiro get his big breakthrough on The Fresh Prince In Bel Air, it also brought him fame and a whole new life, with his legendary dance move still charming people to this day.
But now that Ribeiro has moved on in life, gotten married, and had four children, he says playing Carlton Banks wasn't always so great. The 50-year-old felt that it at one point almost ruined his career, with no one wanting to hire him even though they thought he did a fantastic job. Here is all you need to know about Alfonso Ribeiro – and why his wife once called him her "stalker."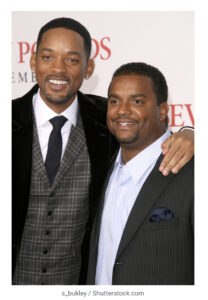 Alfonso Ribeiro as 'Carlton Banks'
In Hollywood, sometimes actors get typecast after playing a certain iconic role. For example, if you watch a film or television series starring Daniel Radcliffe, it's almost impossible not seeing him as Harry Potter.
Another one of those actors is Alfonso Ribeiro, who became a superstar when starring as Carlton Banks in the classic sitcom The Fresh Prince of Bel-Air.
The Bronx, New York native, starred alongside Will Smith in the series, soon to have a reboot. But following the series, Hollywood wasn't so keen on casting Ribeiro — because he was bad, but because of a whole different reason.
This is all you need to know about Alfonso Ribeiro – and meet his beautiful wife, Angela Unkrich.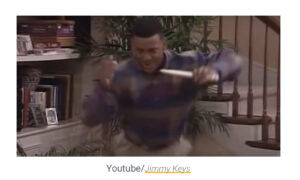 Alfonso Ribeiro was born on September 21, 1971, in New York. His family is from Trinidad & Tobago, and at an early age, they realized that Alfonso had an excellent talent for acting and dancing. Maybe it wasn't that a big surprise, considering that several of his family members worked in show business.
Ribeiro's grandfather, Albert Ribeiro, was a singer under the name "Lord Hummingbird," and his aunt danced on the '60s sketch comedy show Laugh-In.
Alfonso Ribeiro – early life
As Alfonso's parents saw his talent, they tried to help him become even better.
"As a kid, my dad was my manager, and he always said to me, 'Here's what we're going to do: The more eggs you have in the basket, the more opportunities you have for one of them to hatch when you need them to hatch,'" Ribeiro recalled in an interview with The Ringer.
"'And so we're just going to learn to do everything. We're going to learn how to dance, we're going to learn how to sing, we're going to learn how to act, we're going to learn how to entertain, we're going to learn how to talk, we're going to learn how to read. We're going to be well-rounded in the business.'"
Alfonso Ribeiro grew up in the New York borough of Bronx, and in 1980, at age 9, he entered show business for the first time. He got a role in the series Oye Willie, but his dancing became his breakthrough.
In 1983, Ribeiro was cast in the Broadway show The Tap Dance Kid as "the first kid to do it" – and it opened the door to way more significant things. The young Bronx boy had done a commercial with a director named Bob Giraldi in the mid-1980s – and soon after, a superstar knocked on the door.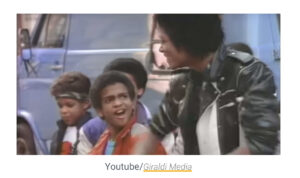 In 1984, Michael Jackson did several Pepsi commercials and looked for young dancers to star alongside him. And it turned out that Alfonso was the perfect one.
Commercial with Michael Jackson
"Michael Peters, who ended up directing the commercial for The Tap Dance Kid, was Michael Jackson's choreographer, and he was like, 'Oh, we got a kid.' And Bob Giraldi goes 'No, no, no, I got a kid' and comes to find out that it was the same kid and it happened to be me."
Alfonso Ribeiro danced alongside Michael Jackson in the now-legendary Pepsi commercial, which gave him even more work opportunities.
As he was dancing with Michael Jackson, Ribeiro had already become a musician as well. He released several singles at age 10, and even had a record deal.
At that time, he also got a role in the long-running television series Silver Spoons, where he starred as Alfonso Spears for 72 episodes over four years.
After the show ended, Ribeiro decided to finish High School and took a break from acting. Later, he moved to the west coast and attended Cal State, in Los Angeles, before pursuing an acting career. Soon, he got his big break: Ribeiro appeared in an episode of A Different World in 1990, and was slated to appear as a series regular the following season.
But then, Alfonso was also cast as Carlton Banks in the then-upcoming show The Fresh Prince of Bel-Air. Since both shows were NBC productions, and he had to choose.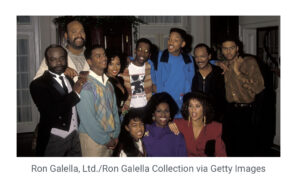 In the end, the choice fell on Fresh Prince – and it sure was a good call.
"In the back of my mind, I always felt like if this thing doesn't go anywhere, it may not be too late to actually come back on A Different World," he told The Ringer. "So it felt like I was kind of leaving myself the best possibility. And as soon as we got on set, we all knew there was something special there."
Alfonso Ribeiro – 'The Fresh Prince of Bel-Air'
Alfonso Ribeiro's character Carlton Banks became one of the most popular ones of the entire show. His many funny lines alongside his legendary dance moves became an iconic part of the 1990s. The show aired for 148 episodes, and it's still in reruns today.
The "Carlton Dance" became Alfonso's trademark. To this day, he still gets asked to do the dance, but in fact, Ribeiro didn't come up with it on his own.
Speaking with TMZ back in 2012, he revealed that he stole it from Courtney Cox's dance moves in the Bruce Springsteen music video "Dancing In the Dark" and Eddie Murphy's dance in the stand-up film Delirious.
"On the Fresh Prince, they basically had a script that said, you know, Carlton dances, and I said, 'Alright, well how would Carlton dance? You know what, I'm stealing it,'" he said. "I stole it from Courtney Cox and Eddie Murphy,'" Alfonso Ribeiro recalled. "It's a combo of all of that with a little bit of me mixed in."
"It just said, 'Carlton dances' in the script, and I had to come up with what that dance was, kind of the beginning phases of any character," Alfonso Ribeiro further told US Magazine. "You're creating the different things the character would do. Okay, it says 'he dances,' but what does he do? What is that dance? It's kind of generic, but what do you do, what do you create?"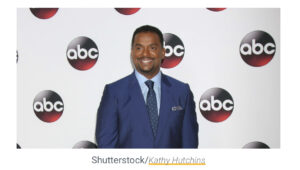 His time playing Carlton changed Alfonso Ribeiro's life forever, but it also affected his future career.
How the role of 'Carlton' almost destroyed Alfonso Ribeiro's career
He was always seen as Carlton rather than Alfonso, and that was quite the problem for casting agents and producers. In the end, he felt that he didn't get roles because he was typecasted.
Speaking with the Atlanta Black Star, Ribeiro explained that he felt punished for having played the role of Carlton.
"I had what I love taken away from me because I won. When you do a role like Carlton and people love the role, and you do the job so well that they essentially tell you that you can't do it anymore because we can't see you as anything else, it is a very difficult thing to deal with," Ribeiro explained. "It was like, 'Wait a minute, but I did it well. I did my job. I did what I was asked to do, I made you believe that that's who I am.' That's what an actor is supposed to do. And then I was punished for it. Because then I didn't get to do what my craft was. I didn't get to do it anymore."
Speaking with Pop Culture, Ribeiro explained more about the tough time. He explained how show business must change and that typecasting must be stopped.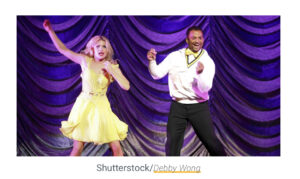 "I've always said that the idea that you can do something so well in your life that no one will allow you to do it again, is very difficult to go through," Ribeiro told Pop Culture. "Imagine being the greatest home run hitter in the game and never being allowed to go hit home runs because you hit home runs. Doesn't make sense. But in show business, that sometimes is the case. So having to reinvent myself by turning myself into myself, which is weird."
Alfonso Ribeiro – family, wife & children
As Ribeiro explained, The Fresh Prince of Bel-Air wasn't always great for his career. But in the end, it cemented him a place in television history, playing one of the most beloved characters ever.
So what did he do after? Alfonso Ribeiro scored many projects, including the sitcom In The House alongside LL Cool J. Also, he became a top-rated host on America's Funniest Home Videos and competed as a dancer in the 2014 season of Dancing With The Stars, finishing in seventh place.
Besides becoming a well-respected and beloved actor, Alfonso Ribeiro has also found the love of his life.
In 2012, he married actress Angela Unkrich. He was also married to Robin Stapler between 2002 and 2007, with whom Ribeiro welcomed his daughter, Sienna.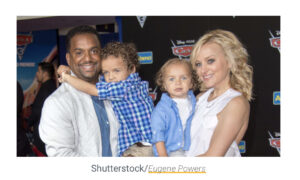 Angela and Alfonso met for the first time just a year earlier, but she wasn't quite interested in the beginning. While trying to get her attention, Angela recalled Alfonso relying on a different set of moves.
"I called him my stalker," Angela told Yahoo. "I didn't know who he was at the time. He told me he was a director, which you were. And I was very much in the 'I don't want to date anyone in entertainment.'"
The couple went out on several dates, and today, they are inseparable.
But their love story hasn't always been easy. In 2021, Alfonso opened up on living in a mixed relationship. According to him, marrying Angela – who is white – has led to the Black community not accepting him.
"I am in a mixed relationship. And I get things and looks and comments constantly. And I find it very interesting because you see a lot of things on social media where people say things and people have positions and perspectives. And it's not easy to make that choice, because you're not at home in any home. I'm never going to be white and I'm never going to be fully supported in the Black house," he told Atlanta Black Star.
"We prioritize family"
In 2013, the couple welcomed son Alfonso Lincoln, and two years later, son Anders was born. In 2019, Ribeiro and Ulkrich announced the birth of daughter Ava Sue.
"I try to do everything in my power to make sure that my family's with me on all of these journeys that I have to go on. I feel it's incredibly important," Alfonso says. "We prioritize family. We prioritize each other."
Alfonso is a true family man and a very proud dad to his interracial kids. On his Instagram, he often shares pictures of his family, and he also makes sure to pay tribute to his wife every now and then.
Alfonso also has a daughter together with his ex-wife, Robin Stapler. Sienna Ribeiro was born in 2003, and Alfonso was extra proud of his daughter in June 2021, when Sienna graduated from high school.
"My baby girl Sienna just Graduated from High School. I'm so proud. She's gonna go do big things in her life. She's smart, beautiful, motivated, funny, passionate and makes everyone around her happier," Alfonso wrote on Instagram.
Alfonso Ribeiro has had a great career and has created a lovely family. We wish him and his family all the best in the future!
Please, share this article on Facebook with friends and family if you also enjoy watching Alfonso on television!