The saying goes that one man's trash is another man's treasure which was certainly the case for a homeless man who survives on the money he makes from going through trash.
Adam Gillian is a regular visitor to an antiques shop in Edmonton, Alberta, where he often sells the treasures he finds looking through trash or "binning" as he calls it.
His trip to Curiosity Incorporated one day found him handing over something that neither he nor the shop owner realized was real treasure.
Adam had found an old animation cell in a dumpster and brought it in to sell.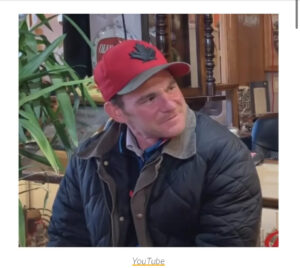 When he sold it to Alexander Archbold, the shop owner, he got a crisp $20 for his framed photo of the Disney character, Bambi.
It was only when Alexander put it online for sale that he found out it was worth a lot more than $20.
Alexander wanted to make sure that Adam got his fair share for finding it so he set about trying to track him down – not an easy task to do when the person is homeless.
Two weeks later, Adam finally walked into the shop again after hearing from a friend that the shop owner had some cash for him. Alexander knew all about struggling as growing up his family had fallen on hard times.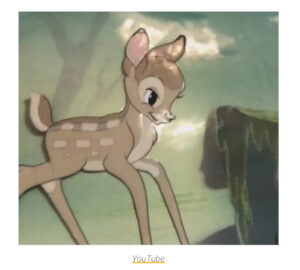 "My mom worked three jobs for a while, and we didn't have a home. We struggled with poverty and homelessness ourselves when I was a kid. And for much of junior high, we lived in motels."
Alexander decided to surprise him with the cash by pretending they were conducting an interview with him for his YouTube channel.
He began by asking Adam a bit about his life and he revealed that he had moved to the area because of his family and started off working as a drywaller but for the last three years had been homeless and making money from "binning". He also revealed he had three children under 10 years old who were in foster care.
Alexander then handed him half of the money $1600 for his incredible find and not only did he give him the funds to help him and his children but also took him to a bank to open an account and with his permission set up a GoFundMe for Adam to help him further.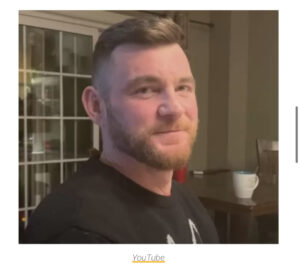 "We didn't mention it in this video but Adam did get the entire value of the piece," Alexander added in an update to his YouTube video.
"We used the other half for food clothes and a ticket home. Additionally we were able to raise $18k through Gofundme.
"Adam is back to work full time, has reconnected with his children and friends and is doing well."
It's easy to dismiss homeless people or make assumptions but Alexander got to know this man and realized he was just trying to get back on his feet and be with his kids.
I'm so glad he was given the support he needed to start again. Please share.