When I was little, my brothers were also my best friends. Of course, we would tease and quarrel with each other. But they were also the ones I could always count on, as they cared for and defended me and in all situations. I can't even imagine how it would feel to lose them.
But not everyone has the same luck in life. Shawney and Luke were forced to separate when placed in different foster homes as young kids. No one had any idea where the other was or if he was alive. But then, 18 years later, something incredible happened…
Shawney and Luke, who are from New Mexico, grew up in different foster homes and were separated as toddlers. During the first five years of their lives, the foster families made sure that the siblings could meet and spend a lot of time with each other.
When Luke got adopted by a family, they didn't have room for his sister. Luke's adoptive family also moved away to the other side of the country, so the siblings were suddenly hundreds of miles apart – both mentally and physically.
Their close bond vanished, but luckily, both Luke and Shawney were happy with their new families, and they went on to live their lives to the fullest.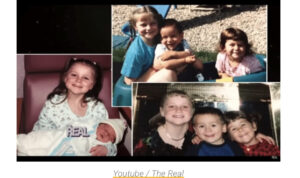 As the years passed, the siblings had neither contact nor knowledge of where the other one lived.
Luke's thoughts gnawed inside of him. He never forgot his sister and when he reached adulthood; he used the Internet to search for Shawney.
Luke only had his sister's first name and age, but after some investigating, he soon found a girl who matched the description. That girl, named Shawney, lived in Las Vegas, Nevada.
Thanks to social media and Facebook, Luke found his biological sister and decided to message her.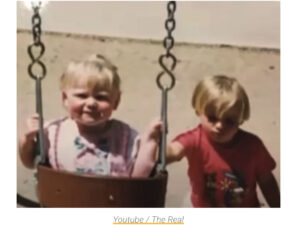 Luke had no idea what to expect, but to his great surprise, he got an answer from Shawney. After 18 long years, the siblings had finally found each other! Luke described the feeling as "surreal" when he appeared on the TV show The Real.
It was a very emotional meeting on the show when the siblings could finally be reunited in front of the cameras.
"Right now, I'm at a loss for words. My heart's racing; I'm shaking. This is amazing," Shawney said.


Shawney revealed that she had no idea she had a brother until she was 13 years old. She was too young to remember the first time in her foster family – but when the truth came to light, Shawney began to look feverishly for her brother.
She scanned the Internet and social media but couldn't find her brother. She only had his first name to go on, so it was almost impossible. When Luke finally wrote to her on Facebook, she immediately understood that it was her big brother.
See the emotional reunion below – grab the tissues: