Some may say that the fashion world is always making leaps and bounds. But you really wonder who is saying that when you come across some outright bizarre pieces. This rather interesting piece being the camel toe underwear. It makes us wonder who would have thought about that in the first place and how the idea came upon them.
While that mystery remains unresolved, the bigger question is who knew that it would become a fashion trend!?!
People have been buying themselves these ingeniously-designed knickers because they WANT a fake camel toe. Yes, we know what you're thinking: "Aren't camel toes considered to be an embarrassing wardrobe malfunction?"
We thought so, too. But apparently some people want to sport one now. On purpose!
And hence, a rather smart designer sitting somewhere in the world decided to make money out of it by catering to people who want to look like they're having a wedgie, but in the front.
Just what every woman wants, camel toe underwear. pic.twitter.com/Aobn4dIhRY

— W (@WWarped) February 7, 2017
According to The Sun, this camel toe underwear is padded in the front with silicone and is shaped as a camel toe. And there are people who believe that wearing something that reminds you of an animal's foot can actually accentuate a woman's ladyparts. Hmmm…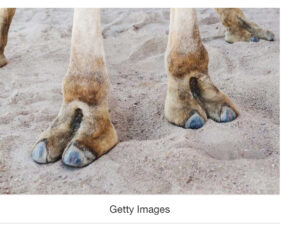 In Japan especially, women proudly show off their fake camel toe because it's a big trend there, according to Maxim.
Among all this talk about panties made to look like they're stuck where they shouldn't be, what does stand out is that the customer base is wide. It is not just cis women but also trans women who appreciate this fine piece of invention.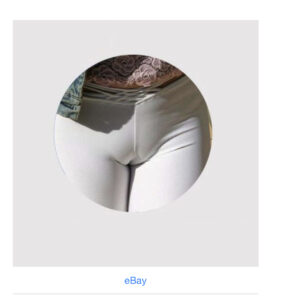 The description of a camel underwear on eBay said, "Made of compressed space sponge, the built-in hide slice has good hiddenness and breathability, and is not easy to be out of shape. The dent designed private part is highly plump and realistic, greatly displaying tempting curves and interpreting female's beauty. Sexy lace, pervading seductive and enchanting aroma."
They are available on Amazon, too.
When it seems like your underwear has swallowed something it shouldn't have, it's less likely to go unnoticed by people around you. One model, Georgia from Norwich wore the underwear and gave her review. They feel like normal knickers, they're comfortable and cottony," she said, according to the Daily Mail. "You don't really notice that's there, although other people will. With tight leggings, it would be pretty noticeable."
Are camel toe knickers the most bizarre underwear trend ever? https://t.co/8gVpoFaTpl pic.twitter.com/0na2rZrP1B

— Daily Mail U.K. (@DailyMailUK) April 4, 2017
Well, at least they are comfy, although they're going to raise eyebrows when you're sitting on a subway.
Georgia also said, "It doesn't feel alien. When you put them on it moves with the curve of your body more. I don't think they're for me personally, but each to their own."
Wearing these also seems like a great way to make first impressions (well, depending on the impression you'd like to make). Imagine slipping on the wrong undies and showing up for an interview or at your in-laws sporting one of these! You sure will make a lasting (and undeniable) impression. Ahem. What can we say, it takes some balls to flaunt your camel toe.