Shannen Doherty was only 11 years old when she starred as "Jenny Wilder" and stole our hearts on Little House on the Prairie.
Personally, I really loved her character – Jenny was so sweet and such a cutie. She was also a good addition to the cast; her role fits in perfectly with the other characters.
Sadly, after her great successes in Hollywood, Shannen's most recent years have been marked by tragedies. The former child star has also become known for other things – including her outspokenness on social media.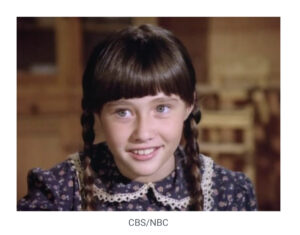 I have several favorite memories involving Jenny Wilder – who can forget when she taught the deaf boy sign language? Or how she rescued, saved, and released the robin at that time? I also remember the scene when Jenny nearly drowned, and when the boy who couldn't swim risked his own life to save hers.
But I honestly didn't recognize Shannen when she appeared again as the foxy brunette she would become most famous for when upon starring in Beverly Hills, 90210.
Shannen Doherty young
Shannen Doherty was born in 1971 in Memphis, Tennessee. Her mother owned a beauty salon and her father worked in a bank –- Shannen grew up with her mother, father, and brother Sean in a typical American middle-class family.
As a child, Shannen was a lone wolf, and there wasn't much that indicated she would one day shine in front of the cameras.
"I had more fun playing by myself than with anybody else. I guess I was born that way", Shannen Doherty told Spin Magazine in 1995.
But when the family moved to Los Angeles, Shannen began to show interest in acting. She was only 10 years old when she started guest starring in various TV series. She had a minor breakthrough in "Father Murphy", an American western series created by Michael Landon.
Apparently, Landon was very impressed with Shannen and her acting skills on the show, so he decided to cast the young girl for his show "Little House on the Prairie."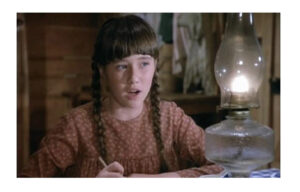 Shannen, who was a fan of the popular show as a kid, was overwhelmed.
"I used to watch Little House on the Prairie. And I wanted to work with Michael Landon really desperately," Shannen said in 1995.
"And after that, acting just became this thing that I did."
Shannen joined Little House in 1982, in the role of Jenny Wilder. By this time, Landon had decided to stop acting in the series. Instead, he focused more on his job as a writer and producer.
Landon also changed the direction of the series – in the ninth season, the focus was put on the characters of Laura and Almanzo. Shannen's character, Jenny, was the niece of Almanzo and Laura Ingalls Wilder. In the series, Laura and Almanzo decide to adopt Jenny when her father, Royal Wilder, dies.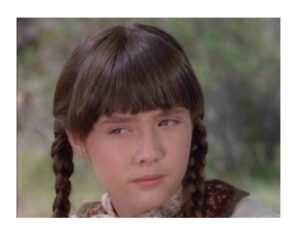 Jenny Wilder charmed the audience over 18 episodes – with her brown braids and blue prairie dress, Shannen Doherty became a household name for the masses.
It's also clear that Shannen's participation in Little House impacted on her greatly. Being on set with all those talented actors would be of great importance to her in the future. Above all, it seems that Shannen looked up to Melissa Gilbert, who played Laura Ingalls.
"Shannen, then twelve was an adorable little girl and very sweet. In her pigtails and dress, she would literally walk in my footsteps, following me closer than my shadow. She wanted to know what makeup I wore, what jewelry I liked, and did I prefer my Jordache jeans or my Calvin's? She looked up to me even though I was in many ways, still a kid myself," Melissa Gilbert revealed in her book Prairie Tale.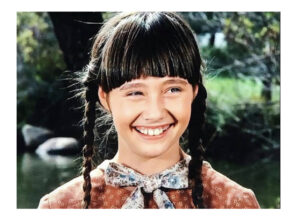 Brenda Walsh in Beverly Hills, 90210
After her appearance in Little House, Shannen continued to work as an actress in Hollywood. She appeared in episodes of Magnum P.I. and Airwolf.
In 1989, Shannen did her first motion picture, as Heather in the dark comedy Heather. Soon the audience would see even more of the talented actress with high cheekbones and gorgeous green eyes.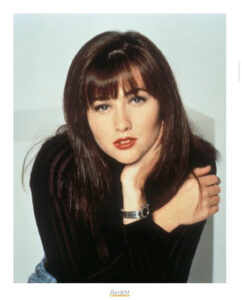 When she starred as Brenda Walsh in the TV cult series Beverly Hills, 90210, Shannen got her major breakthrough as an actress.
As per reports, Shannen earned $17,500 per episode and became world-famous overnight – but the success came at a high price. The newfound star had a hard time managing the celebrity status and having cameras in her face, 24 hours a day.
During the early 90's, Shannen began to lose her grip on things. She ended up on the front pages of the tabloids, who wrote about her feuds with co-stars, nightclub fights, and how she wrote bad checks.
After the fourth season of 90210, Doherty left the show in 1994. The rumors were that she drank too much, showed up late to set, and got into fights with her co-stars.
"There was definitely a time that I did not want to be there. I was unhappy," Shannen said in an interview with Entertainment Weekly.
The production team and the other actors had also grown tired of Shannen.
"She thought it was time to go," producer Aaron Spelling said.
"And the cast did too."
It was a few years before Shannen landed another significant role.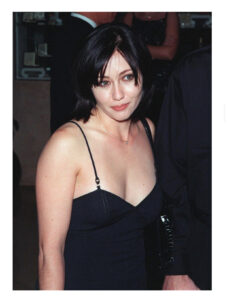 Between 1998-2001, she played "Prudence Halliwell" in the fantasy drama series Charmed. Once again, however, she was involved in several conflicts on set, which forced her to leave the show.
2010 proved to be a particularly eventful year for Shannen. She released her book "Badass: A Hard-Earned Guide to Living Life with Style and (the Right) Attitude", in which she discussed much of her bad reputation. That same year, Shannen also starred in Dancing with the Stars, but was eliminated in the second week.
Shannen Doherty's first husband
Shannen's first marriage was to actor Ashley Hamilton. They tied the knot in 1993, after only dating for a couple of weeks. But their marriage ended almost as quickly as it started.
After just a few months of being husband and wife, Shannen and Ashley filed for divorce. Since the turbulent time, things have gone quite well for Ashley – he continues to work as an appreciated actor and director.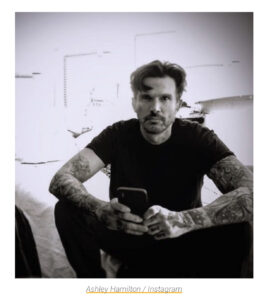 After the breakup with Ashley, it was almost seven years before Shannen found love again. However, her second marriage with poker player Rick Salomon didn't last very long either. The couple said their wedding vows in 2002, but the marriage was annulled after just nine months.
Shannen had apparently dated Rick Salomon for just two days when they tied the knot.
"I was madly in love," Shannen told People.
"It was a really hard marriage. When it ended, it was a heart-crushing thing."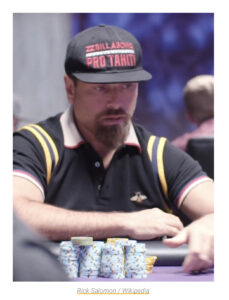 Marriage to Kurt Iswarienko
Today, Shannen is happily married to film producer and photographer Kurt Iswarienko. The couple met back in 2008 and wed in 2011 at a lavish ceremony in Malibu, California.
"Marriage to me is such a gigantic commitment that it's not something I'd ever go into lightly anymore," Shannen said. "I've learned my lesson."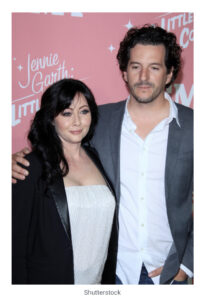 Kurt Iswarienko is a well known cinematographer and has been hailed for his work with famous movies such as Pirates of the Caribbean: The Curse of the Black Pearl, Clockstoppers and The Pandora Project.
Cancer diagnosis
Kurt has also been a great support for Shannen over the years, as she has faced several cancer diagnoses. The 49-year-old actress was first diagnosed with breast cancer in 2015 but successfully battled the terrible disease.
In April 2017, Shannen announced that she was cancer-free. After overcoming that challenge, Shannen and her husband's bond was stronger than ever.
"Cancer solidified us. Kurt and I have a much deeper appreciation for each other now," she said.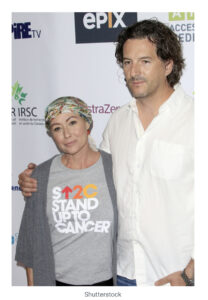 Unfortunately, the horrible disease would come back to haunt her.
In 2020, Shannen revealed that her cancer had returned – this time it has spread and is even more aggressive.
In September, she shared the lastest update on her battle with stage 4 breast cancer, telling Ellen that she had to undergo "hormone therapy to block the estrogen fueling her cancer, plus a second targeted drug that is often effective at stabilizing metastatic disease."
Does Shannen Doherty have kids?
No, Shannen doesn't have kids, and the horrible disease cancer is the tragic reason for that. She did plan to start a family and have kids with her husband Kurt – but everything changed when she got her diagnosis in 2015 and went into remission.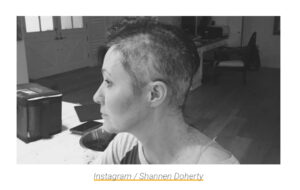 "It's not possible [for me to get pregnant] because I can't get out of menopause," Shannen explained.
"That would require estrogen, and I'm choosing not to take hormone pills — I can't risk those levels coming up."
Shannen Doherty today
Right now, Shannen is trying to enjoy life and stay positive. She has really been through a lot – but hopefully, she can win her battle against cancer once again.
"I try to treasure all the small moments that most people don't really see or take for granted," she said.
"The small things are magnified for me. We have this endless well within us, and it's just about continuing to dig in that well for the strength to face adversity — and so that we can also see all the beauty."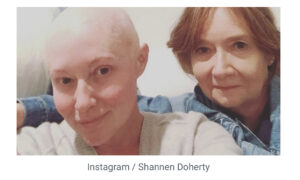 Comments on cancel culture
Shannen Doherty has been very active on social media for years, and on her Instagram page, she has 2 million followers.
In 2022, Doherty, who has Stage 4 breast cancer, shared that she is taking a step back from social media. Now 50 years old, the actress wrote that she's pausing social media for a while because she" had some battles to fight".
She revealed that she plans to create a "truly honest podcast" and explained that she is very tired of "the ridiculous cancel culture we live in."
"Cancel culture….so over it. We are entitled to our opinions. We do NOT all have to think the same. It's disturbing that anyone feels compelled to be silent in fear of repercussions (unless you're a racist ass then yeah be quiet) but we are human. We think, feel, believe differently and that should be valued by all. Again, I'm just thinking, listening, observing. And maybe, just maybe contemplating doing a truly honest podcast about it all cause i am tired of only two voices. Their is a third. Even a fourth. For now, I wish you all peace, compassion and respect for ALL living things," Shannen wrote.
Shannen has come a long way since her days of wearing braids and prairie dresses on the set of Little House on the Prairie.
But her courage and charisma remain unchanged.
You are a wonderful angel. Stay safe, take care of yourself.