Chris Hemsworth is the Australian heartthrob who rules over Hollywood. The actor has portrayed dozens of iconic roles onscreen and is loved by millions around the world.
However, recently, Chris Hemsworth received some devastating news in his personal life that has caused him to take pause and reassess everything…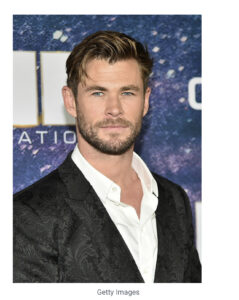 Chris Hemsworth was at the top of his career, acting in multi-million dollar projects when he received some news that stopped him in his tracks. The actor found out he was at a heightened genetic risk for developing Alzheimer's disease.
The actor's genetic results revealed that he had two copies of the APOE4 gene. This increases a person's chance of developing Alzheimer's disease by eight to twelve times. According to the Mayo Clinic, this can also be an indicator of the early onset of the disease.
While 25% of the world's population carries one copy of the gene, a rare 2-3% carry both copies; Hemsworth is one of them, having inherited a copy from each of his parents.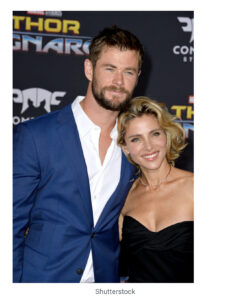 39-year-old Hemsworth found out about his genetic predisposition in the most heartbreaking way. He was filming for a Disney+ documentary series called Limitless, in which the actor looked at ways to prolong his life and become healthier. During testing, he found out about his heightened predisposition to Alzheimer's disease.
He told Variety Fair that this was his "biggest fear", but it did not totally come out of the blue; it's already in his family. Hemsworth's grandfather was currently undergoing treatment for his Alzheimer's diagnosis.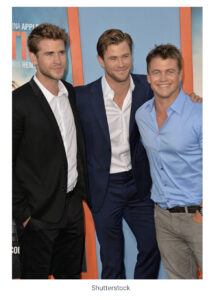 "It's not like I've been handed my resignation," Hemsworth said in the interview, clarifying that this does not mean he had been diagnosed with Alzheimer's. "It's not a pre-deterministic gene, but it is a strong indication."
Hemsworth recalled how he was originally supposed to hear the results on-camera for the documentary but one of the doctors Peter Attia, and creator of the series creator Darren Aronofsky decided against it and delivered the news privately. They even offered to remove all mentions of Alzheimer's from the show but Hemsworth request they be left in as he wanted more awareness about Alzheimer's and its prevention.
"My concern was I just didn't want to manipulate it and overdramatize it, and make it into some sort of hokey grab at empathy or whatever for entertainment," the Australian actor told Vanity Fair.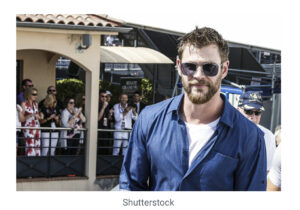 Hemsworth is choosing to focus on the positives. He says with this information, he can work on prevention. The actoe said, "If you look at Alzheimer's prevention, the benefit of preventative steps is that it affects the rest of your life." "It's all about sleep management, stress management, nutrition, movement, fitness. It's all kind of the same tools that need to be applied in a consistent way," he added.
But his diagnosis has made him reflect on what's important in his life. He is married to actress Elsa Pataky and the two share three children. "Before you know it, they're 18 and they've moved out of the house, and I missed the window," Hemsworth said.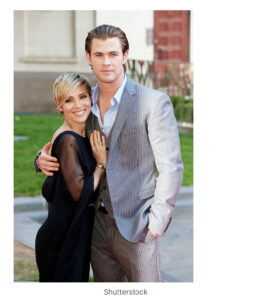 "It really triggered something in me to want to take some time off. And since we finished the show, I've been completing the things I was already contracted to do," he finished.
After wrapping up Limitless, the actor is taking a break. He said, "I'm going home and I'm going to have a good chunk of time off and just simplify. Be with the kids, be with my wife."
The actor found out about his heightened risk in time and was able to make decisions and partake in preventative actions beforehand.
We wish Chris Hemsworth all the very best and hope for nothing but good health for him. His transparency about his health is inspiring.
Share this piece to raise more awareness about Alzheimer's disease and its prevention.