Dean Martin lived virtually his entire life in the entertainment business. He started his career before he'd turned 18, and went on to become known as one of the Rat Pack members, alongside Sammy Davis Jr and Frank Sinatra.
Besides transforming into one of the most outstanding performers and entertainers of the 20th century, Martin always made sure to support his friends. Recently, new details have come to light about why he didn't attend the presidential inauguration of JFK in 1961.
It turns out Dean Martin declined President Kennedy's invitation – but only so that he could support his great friend, Sammy Davis Jr.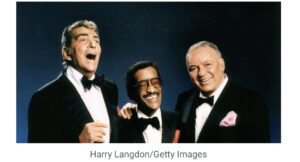 When one imagines Dean Martin, the majority of people would probably think "The Rat Pack." Alongside Frank Sinatra and Sammy Davis Jr., Martin owned the Las Vegas stage for many years, delivering show after show for years.
Dean was a great comedian – and a fantastic overall entertainer. But fame never made him cocky.
Dean Martin – early life
Dean Martin was born Dino Paul Crocetti on June 7, 1917, in Steubenville, Ohio. He was the youngest of two sons, with his father being an Italian immigrant barber.
During the first five years of his life, Martin spoke only Italian, just like his father. However, when he went to school, the other students made fun of him because of his accent.
"When Jerry Lewis and I were big, we used to go to parties, and everybody thought I was bigheaded and stuck up, and I wasn't. It was because I didn't know how to speak good English, so I used to keep my mouth shut," Martin said in 1967.
"Well, see, I'm shy," he added. "Always been. See, if I walk into a party, I sort of go in a corner, 'cause I don't know what to say to people."
Dean attended the Grant Elementary School in Steubenville, Ohio. He became interested in playing the drums at an early age, and it eventually turned out that the education system wasn't really for him: Martin decided to drop out of Steubenville High School.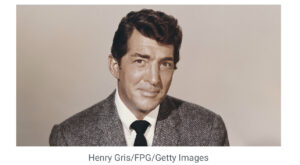 By this point, Martin had already started his singing career. His name change, however, wouldn't happen until several years later.
He earned money singing in a local spaghetti restaurant, while simultaneously bringing in cash as an amateur welterweight fighter, as well as doing shifts as a croupier in a nightclub.
Changed his name
Martin began singing at several Ohio nightclubs, performing with the Ernie McKay Band. One night, he was noticed by a bandleader named Sammy Watkins, who hired Martin to be a vocalist.
In 1938, the band started touring, and at this point he decided to change his name to Dino Martini.
Two years later, in 1940, he changed his name to Dean Martin. He continued singing, though he hadn't taken any singing, acting or dancing lessons and couldn't even read music. That alone makes him pretty unique when one considers just how much of an icon he became.
Though he surely knew how much of a great entertainer he became, he was always modest about his achievements.
"I'm no singer," he insisted. "I can carry a tune, and I have an easy style. But we crooners get by because we're fairly painless."
Martin landed his first record deal in 1943, after signing a contract with MCA Records. He began singing at the Riobamba Room in New York City. Two years later, a special meeting would change his life forever.
He met Jerry Lewis in the street, and the two soon became fast friends.
Dean Martin – meeting Jerry Lewis
"I turn, and I see this handsome guy in a camel's hair coat. You can die from how handsome he was, sporting his new nose," Lewis recalled in an interview with Today in 2005.
"And we became very friendly. He looked like he needed a friend, and I certainly did. And that was really the start."
Dean and Lewis both enjoyed comedy and ended up forming a nightclub act together.
Dean Martin did his sophisticated crooning, while Lewis performed his slapstick comedy as a busboy. Thus, the duo "Martin and Lewis" was born, and the newly found partnership started performing at the 500 Club in Atlantic City.
"We had pastrami sandwiches brought in after our show. I took the bag and ripped it in half, and with a makeup eyebrow pencil, I wrote a list of bits that I remembered that my dad did in burlesque," Lewis recalled of the duo's first show speaking with Today.
"We had two hours before we did the second show. We went on, and he didn't miss a beat."
Later, they would move on to the New York City Copacabana Club, a smash hit. Soon, Jerry Lewis and Dean Martin were two of the most popular entertainers in the US.
In 1949, the duo premiered their radio program, The Martin and Lewis Show, on CBS. It would go on to last for four years.
Bitter ending to a friendship
Through the 1940s and early 1950s, the duo produced several movies, The Caddy, The Stooge, and My Friend Irma, to mention but a few.
All told, they made 16 movies before splitting in 1956 following the movie release of Hollywood or Bust. Sadly, theirs wasn't a pretty goodbye.
According to People, Martin and Lewis split on the tenth anniversary of their first show.
"When the breakup occurred, it was, it was like a sudden divorce, and I think it really, really shocked people. Because they thought Martin and Lewis would go on forever," autobiographer Neil Daniels claimed.
It would be 20 years before the two reunited in 1976, all thanks to their mutual friend Frank Sinatra. It occurred in what People described as a "forced and uncomfortable onstage reunion."
Take a look at the video below!
Following his long and successful stint with Jerry Lewis, Dean Martin pursued a solo career.
Dean Martin – 'The Rat Pack
Martin recorded several hits for the legendary Capital records, including Memories are Made of This, Oh Marie, and of course, That's Amore. At the same time, he also continued working in films, starring with Marlon Brando in the 1958 film The Young Lions.
Towards the end of the '50s, Martin also made some new friends who would help to shape his legacy. He gradually began to appear on the Las Vegas stage alongside Frank Sinatra, Sammy Davis Jr, Joey Bishop, and Peter Lawford – a group that came to be known as "The Rat Pack."
The friends had a wild lifestyle and stepped seamlessly from the stage to the film screen together. They appeared in several films, including the classic 1960's flick Ocean's Eleven.
Dean continued releasing his music, and in 1964 beat The Beatles to the No 1 spot with the smash hit Everybody Loves Somebody. That also became the theme song for The Dean Martin Show, which ran on CBS for eight years.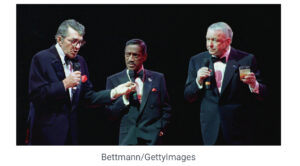 Dean Martin refused to attend JFK inaguration
Dean Martin and Sammy Davis Jr. were great friends. For Dean, family always came first, and he considered his closest friends like family.
On January 20, 1961, Dean was set to attend the inauguration of John F. Kennedy as the 35th president of the United States. However, not all of the famous Rat Pack members were invited.
The year before, Sammy Davis Jr. had married May Britt, a white actress. It was, of course, a wonderfully joyous occasion. However, at that time, it sparked backlash.
In the 1989 book Why Me, Davis and his friends claimed that John F. Kennedy asked him and his beloved wife not to participate in the inauguration out of fear that an interracial couple would anger people from the Southern states.
Dean heard the news – and reacted strongly. He decided not to attend JFK's inauguration in support of his best friend.
The incident has now been explored further in the new TCM documentary Dean Martin: King of Cool, directed by Tom Donahue and supported by Martin's daughter Deana Martin.
"Sammy Davis Jr. helped to get JFK elected, and then JFK and his campaign decided to pay Sammy back by not allowing him to go to the inauguration because he was part of an interracial marriage," Donahue told Fox News.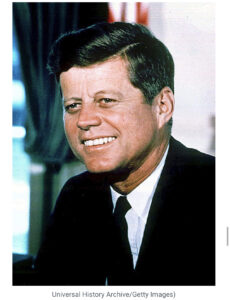 "It was Dean Martin who stood up for his friend and said, 'I'm not going to be part of the inauguration if Sammy isn't going.' That really impressed me. He had a sense of honor. The more I got to know Dean Martin, the man, the more I grew to truly love and admire him."
Made Dean Martin "very upset"
The new TCM documentary Dean Martin: King of Cool will take a deep dive into Martin's life, showing never-before-seen archival footage. New interviews with family members, close friends, and celebrity fans have also been conducted.
Speaking with Fox, Deana Martin explained that her father was "astounded" when he heard the news of Sammy Davis Jr. not being invited to the JFK inauguration.
"He was my uncle Sammy, he came to our house. He was family. So it was pretty remarkable," she recalled.
"My dad was going to take a stand because it was the right thing to do. It didn't matter what JFK or anyone else was going to think of him. This is Sammy Davis Jr., and that was his friend. And for family to not be invited for those reasons made my father very upset. He just said, 'It's not right. I'm not going.' And that was it. He wouldn't think about it anymore."
On December 25, 1995, Dean Martin passed away from acute respiratory failure, aged 78. He was buried at the Westwood Memorial Park Cemetery in Los Angeles, California.
Dean made sure to stand up for his great friend Sammy Davis Jr, and that's something we really want to honor.
Please, share this article with friends and family to share this remarkable story of Dean Martin!