When Johnathon Grayer crashed his rental truck into the back of a school bus he was badly injured.
But instead of calling for help for himself he jumped out of his truck and spent the final moments of his life helping the children on the bus.
The 25-year-old crashed his truck into the bus in Southeast Georgia while it was at a standstill letting children off.
Around ten children were on the bus when Johnathon rushed onboard and started helping the kids to safety.
Damage is seen on a school bus following a crash in Bacon County, Ga., on Aug. 12, 2020.
WRCBTV.com
Georgia State Trooper Shane Copeland said footage from the bus surveillance camera showed Grayer lifting seats to release children trapped underneath as per WRCBtv.
After helping the children get to safety he was taken to hospital where he later died of his injuries.
Veronica and Isaiah Grayer described their son, Johnathon Grayer, as a man with a heart of gold who "had this laugh about himself."
She added: "They said that for some reason or another, he just ripped the whole seat out the bus with the child, and I was, like, 'Wow.'"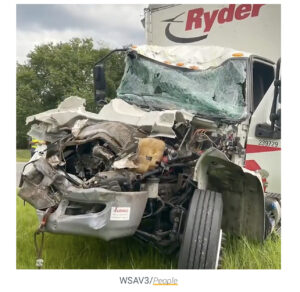 She said her son even tried to calm the children on the bus.
"He told a little child that they were going to get ice cream. And the parents said the little kid asked, 'Where is the man that took me off the bus? Because we were supposed to get ice cream,'" she said, as per News4jax.com.
"After it happened, he collapsed and he was just done like God saying, 'You did what I wanted you to do,'" Johnathon's dad Isaiah Grayer added.
According to the Georgia State Patrol, more than a dozen students were on the bus, and 12 of them were taken to hospitals with non-life-threatening injuries, as per News4jax.com.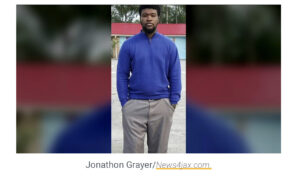 Johnathon Grayer died a hero, ensuring those children were safe before breathing his last breath. My heart goes out to his family. Rest in peace.
Please share.