Given the abundance of negative news we're all forced to swallow each day, we here at Newsner try to make it a priority to find stories that warm the heart.
Now, that seems like it's becoming an increasingly difficult task what with the feeling of helplessness today's world can imbue. Between the pandemic and the ongoing social unrest, that people have garnered a bleak outlook isn't exactly surprising.
Let no one say that the following story – regarding the Rom family, from Cincinnati, Ohio, and their truly selfless act – doesn't go some way to restoring the faith in fellow man that some may have lost over the past year or so.
It may not be a breaking news story, nor one that even happened recently in the grand scheme of things, but we don't think that takes away any from the message of sheer love and compassion that it conveys …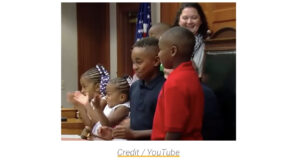 Now, couple Will and Julie Rom have no biological kids of their own, but they felt that they had something to give – not just their home – and so said yes to fostering five siblings, William , 12, Truth, 9, Marianna, 6, Keyora, 3, and KJ, 2, who otherwise might have been separated by the system.
William says he was super excited to become a father, while Julie even switched jobs so that she could spend more time with the kids.
Put plainly, this loving couple were made to be parents – they'd been fostering children for an incredible 10 years – and it just so happened that they chanced upon a set of children who were in need of a loving home.
The siblings had reportedly been placed in foster care owing to environments that were deemed unhealthy for their age.
Of taking the children in, Julie said: "We've always said that when we had children come into our home, we would never have them uprooted another time. If the opportunity came along, that we would just keep them. It's extremely important that they do stay together because they've lost so much from their past."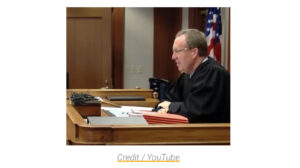 And Julie and Will were true to their word; they didn't hesitate for a second when, after three years of fostering the kids, they got the opportunity to officially adopt them.
On the morning of July 27, 2017, the would-be family assembled in a courtroom at Hamilton County Probate Court before Judge Ralph Winkler. Judge Winkler knew it would be nothing less than cruel to not grant Will and Julie full custody of the children, and so made it official before gathered friends, family and teachers who work at the kids' school.
"I am excited and happy for the Rom family and their future together," Winkler told ABC News. "They changed 5 siblings' lives forever by adopting them into a safe, loving and caring family. My greatest hope is that the Rom's 5 adoptions will encourage more and more good people to adopt children."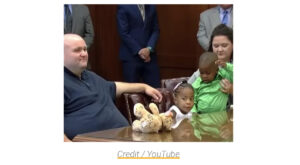 Will, Truth, Marianna, Keyora, and KJ last names changed to Rom, while Will and Julie even bought a bigger house and an SUV so that they had adequate space for their new family.
"They're already part of our family," Julie said at the time.
"This is an official rubber stamp as someone said earlier, but they've been a part of our family and we love them dearly."
Some children never have the benefit of loving parents, of a warm forever home to call their own, and this simply is not right. Will, Julie, we'd like to personally thank you for stepping up to the plate and providing these five siblings with a safe and secure environment to grow up in.
Watch the video below to see the beauty unfold:
Wow! Stories like this just make my heart melt. I can't get enough of reading about the outstanding generosity of others.
If you, too, appreciate Will and Julie's actions, share this article on Facebook so that more people can read about them.