Frances Bavier really was one of television's great ladies – and she forever inscribed herself in the history books as "Aunt Bee" in the legendary comedy show "The Andy Griffith Show".
In my opinion, Bavier did a wonderful job with her role in one of the most wholesome TV show series ever made.
But actress, classically trained in New York, was actually so unlike the homespun character she portrayed. Her sophistication and age sometimes put her at odds with the "kids" on the set.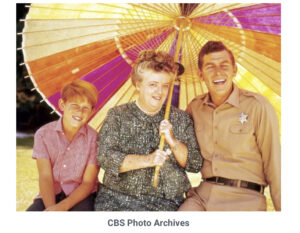 After "The Andy Griffith Show" ended, many rumors circulated around the lovable "Aunt Bee" – it was alleged that Frances Bavier was very rude to her colleagues and that she hated her role. Some said that the actress didn't approve of the joking around and language used behind the scenes.
Her final days of life have been described as tragic – but was that really the whole truth? It turns out that the image of Bavier is much more complicated and more multifaceted than many thought …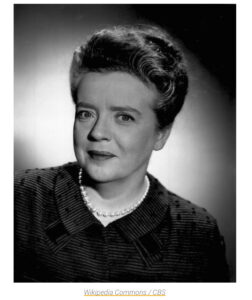 A young Frances Bavier
Frances Bavier was born in 1902 in Manhattan, New York. Frances's dad worked as a stationary engineer and her mother was a stay-at-home mom.
As a teenager, Bavier initially intended to become a teacher and went to Columbia University. But her time at university turned into a nightmare for the young woman.
"I was bad there," Bavier told The Charlotte News, continuing:
"Very bad. Actually, I was terrified. That's probably the reason I enrolled at the American Academy of Dramatic Arts."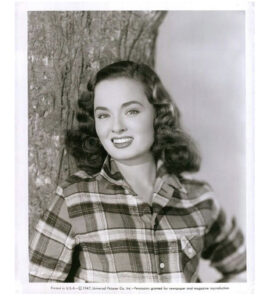 Frances, who had a great interest in theatre and acting, first tried to make a living in vaudeville before giving Broadway stage a try. But the promising actress wanted to further develop her acting and therefore she went to the American Academy of the Arts, graduating in 1925.
Her big break came when she landed a role in the Broadway production of "On Borrowed Time". When the United States was drawn into World War II, Bavier traveled with the USO to the Pacific to entertain U.S troops and offer some entertainment in a tough environment.
After the war, the talented and gorgeous Frances then made her television debut in the crime drama series "Racket Squad", which aired in 1952. After that, things went smoothly for Bavier, who landed several different roles in TV productions and movies.
But her biggest and most significant role was still waiting for her …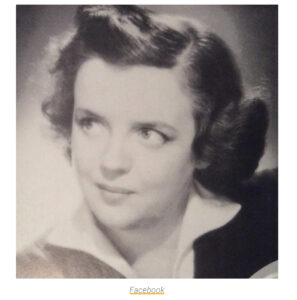 Frances Bavier husband
Believe it or not – it's actually not entirely clear if Frances was married or not. There are several different sources that contradict each other, but if we're to believe Frances herself, she was actually married once.
It has been speculated that her husband was Russel Carpenter, a military man. The marriage is supposed to have lasted between 1928 and 1933.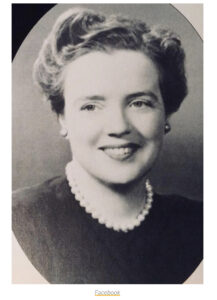 In an interview from 1964, with the Star-Gazette, Frances is said to have reflected on her marriage, according to Closer Weekly:
"I married a man who was charming in every way, except that, being non-professional, he had little patience with my dedication to acting. I wanted to be both wife and actress, but learned quickly that this is impossible, at least in my specific case. To paraphrase Shakespeare, it was not that I loved him less, but I loved acting more. I know that many psychologists, particularly women psychologists, hold that a woman can have both a home and a career. But that is generally not the husband's point of view and I sympathize entirely with the man who wants his wife to be completely devoted to him and their children," Frances said.
Did Frances Bavier hate Andy Griffith?
When Bavier starred in an episode of "Make Room for Daddy" – alongside Andy Griffith and Ron Howard – it was the beginning of something that would change her entire life.
That episode was the starting shot for "The Andy Griffith Show", where Bavier played "Aunt Bee Taylor" – the paternal aunt of widower Sheriff Andy Taylor – and was known for her Southern cooking skills.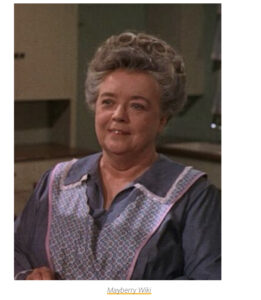 The series was a huge success and the inhabitants of the fictional town named Mayberry became very popular for the way they maintained the strict, moral code of the 1950s and 1960s.
Frances Bavier logged 10 Mayberry years, more than any other character, and she also won an Emmy Award for her role as the loveable "Aunt Bee", in 1967.
But it is said she was not nice and very difficult on set. She had a reputation for being "standoffish and a prima donna", and clashed with Andy Griffith several times.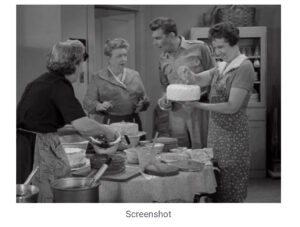 "[She] was a rather remote lady. Highly professional and a fine comedienne, fine actress with very individual character. She was rather self-contained and wa not part of the general hi-jinks that centered upon Andy on the set," producer Sheldon Leonard said in The Andy Griffith Show Book.
Frances had a hate-love relationship towards her famous role. She had the sense of being "trapped" in her character and she wanted to be known as Frances Bavier, not Aunt Bee.
"It is very difficult for an actress … to create a role and to be so identified that you as a person no longer exist and all the recognition you get is for a part that is created on the screen," Frances admitted in an interview with Bill Ballard.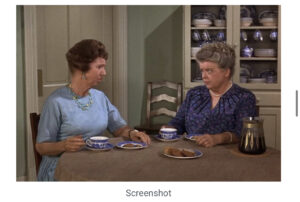 At the same time, there were also some benefits to being recognized across the whole country – especially when Frances worked in California, far from home.
"Whenever I feel lonely out here, I just go out shopping in a supermarket. Somebody will always look at me, smile and say, 'Why hello, you're Aunt Bee,'" she told The Charlotte News in 1961.
Called Andy before her death
When Griffith was interviewed on Larry King Live in 1998, he admitted that Bavier phoned him four months before her death, and apologized for being difficult on the set.
It must have taken a lot of courage, and it must have come from a lot of soul-searching, that she would actually apologize to somebody for her actions.
"She was very touchy and moody due to her age, and you had to be very careful how you treated her and what you said around her. I think Andy offended her a few times, but they became very close friends," producer Richard Linke said.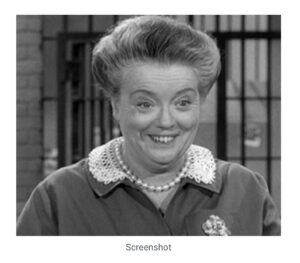 Final days
Frances Bavier retired from acting in 1972 and settled down in the small town of Siler City, North Carolina. But The Manhattan native had a pretty hard time adapting to the small American town with its 3,700 inhabitants.
According to a local TV interview, the locals saw her as "a 70-year-old lady that probably wants to be alone and they're having a problem with trying to be friendly and show their friendliness, and at the same time not intrude. That makes it very difficult for them. Living here has been a difficult adjustment for me. I have a great deal to learn from Siler City and North Carolina. It's an entirely different and new way of life," Frances said.
During the last years of her life, Frances lived a very sparse and quiet life. She rarely did interviews or made public appearances. According to some reports, she became a recluse with her many cats.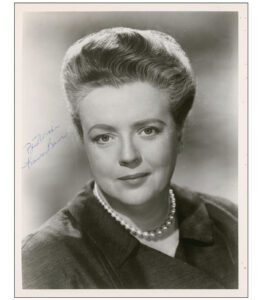 "I think she was a person who obviously valued her privacy. She . . . could have had non-stop fans if she had opened her doors," Diana Hatch, communications director for University of North Carolina Center for Public Television, told LA Times.
In the late 1980s, Frances received an offer to star in the television movie "Return to Mayberry", but she said no. According to Andy Griffith, she was far too ill to take on the role of "Aunt Bee" again.
"Frances wanted to do the movie, but she told me she simply didn't want anyone to see how sick she was. She lives by herself, rarely talks to anyone and hopes people will remember Aunt Bee the way she was," Andy told The News and Observer.
Frances Bavier cause of death
Eight days before her 87th birthday, in 1989, Frances Bavier passed away.
She was suffering from several diseases that eventually became overwhelming for her body. The immediate causes of her death were listed as congestive heart failure, myocardial infarction, coronary artery disease, and atherosclerosis.
The Los Angeles Times reported that the reclusive actress spent her final days in a large back room "plainly furnished with a bed, a desk, a television and an end table, where she kept her reading and opera glasses, black licorice and a bell."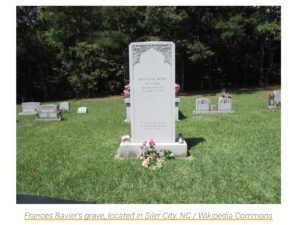 Frances left few things of value – the walls were barely decorated and it was far from of the coziness of the fictional house that "Aunt Bee" had in Mayberry. It was obvious that Frances was either unable or unwilling to spend much time on the upkeep of her home.
Personally, I think she was very capable of taking care of her house and her cats until she got too old and wasn't well. It happens to a lot of elderly people; you reach a point where some things just can't be done without help. We can't really judge her, because we don't know everything considering her life.
But what we do know is that Frances had a big heart – her last wish is a clear reminder of that. When she died, she left her money to the local police community. Her estimated $700,000 estate was donated to a hospital foundation and its antiquated contents to the public television network.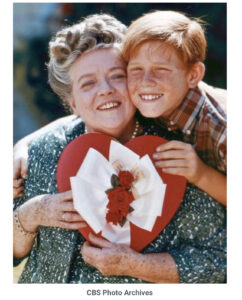 Thank you for being on the show, Frances!
You made a lot of people happy including me, may you rest in peace.