Losing a child is perhaps one of the hardest things one has to face in life. But losing two of your small children in a horrific accident is absolutely unfathomable.
This family went through one of the worst tragedies any family can go through, all because of a drunk driver.
On 5th February, four-year-old Gracie-Ann Lucas and her three-year-old brother Jayden-Lee Lucas were in their car, going back home from a birthday party. Accompanying the children was their mother Rhiannon Lucas and one of her friends.
It was just like any other drive back home, until suddenly their car was hit by a van on the M4. The siblings in the back of the car died within days of each other after the horrible accident.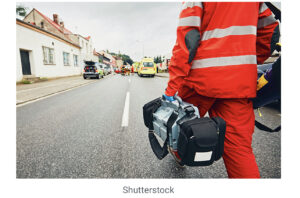 While the siblings were alive at the scene of the crash and were rushed by emergency services to a hospital for immediate treatment, they did not survive in the following days. Gracie-Ann was in bad condition and passed away a day after the accident. Meanwhile, the doctors gave the family hope by saying Jayden was stable but he succumbed to his injuries five days later as well.
The van was being driven by 41-year-old Martin Newman. It was discovered that at the time of the accident, Newman had alcohol and drugs in his system.
Police who responded to the scene discovered that Newman was driving with twice the amount of alcohol in his system than is legal for driving. Newman said that the day before he had gone out drinking vodka with his colleagues and after he returned to the hotel room he had 10 cans of Strongbow and had also taken cocaine.
When the accident happened, Newman said that he had been attempting to drive back to Wales and was 'completely shattered' from the night before and as a result had nodded off at the wheel a few times. He also had a bottle of wine in his car's cup holder to help with his 'dry mouth.'
Witnesses also stated that they had seen Newman 'glued to his phone' and it was later revealed that he had been in the middle of a heated argument with his ex-partner.
In the court case, Newman admitted two counts of causing death by dangerous driving, one of causing serious injury (to Rhiannon Lucas) by dangerous driving, and charges of driving while drunk and driving while ingesting substances.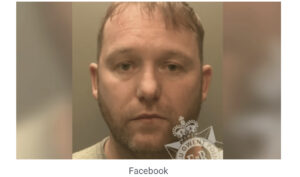 He was given a sentence of nine years and four months. He will serve only over four years in custody.
The young and bereaved family says they are disgusted with such a light sentence for Newman and they want to change the laws for harsher punishments for such incidents.
Joseph Wheaton, the 24-year-old father of the deceased children said this tragedy ruined his life. He said, "This has been the worst year of my life. From having the phone to say my kids have been in a car accident, to going into the hospital room, I looked at both of my children and it just didn't seem right, it broke my heart."
He summarized the heartbreaking days following the accident that he and his family had to live through. He said, "Before Jayden passed away we all had to have a sit-down and talk about it and switching it off and I just kept saying "no I'm not ready to let him go yet. I can't do it. He can't go yet, I'm not ready."
He said after Jayden was taken off life support, he breathed on his own for about ten minutes before he passed away. The moment he stopped breathing, Wheaton said he was shattered.
The family is now appealing the case. It was confirmed by the Attorney General's office that they would be reviewing the case under the 'Unduly Lenient Sentence (ULS) scheme.' The scheme allows for the office to examine sentences given out by crown courts in England and Wales within 28 days of the sentence being given.
https://www.facebook.com/newportonlinenews/photos/a.113023123527570/624087822421095/?type=3
The family is furious that Newman was handed such a lenient sentence that could be cut down to half of what it is. "That man in court said 'I just want to go and see my children' and I thought, 'how disrespectful, I can't see my children', on Birthdays and Christmas I have to go up to a graveyard to see my babies," Wheaton said.
During the sentencing portion of the case, During sentencing, Judge Williams said that his hands were tied when it came to sentencing because of the laws outlined by parliament. But he did note that the case went beyond dangerous driving.
In his sentence, the judge said, "The aggravating features are you have previous convictions for motoring offences including drink-driving and using a mobile phone whilst driving and secondly the gravest aggravating feature is you caused two children's deaths and the serious injury of their mother who is left bereft."
Jason Lucas, the children's grandfather says he believes Newman deserves two life sentences for the lives he has taken; not just one. Of his feelings about the accident, he said, "It's been a nightmare. How it happened, all of a sudden, it's ruined our lives. To lose them like that."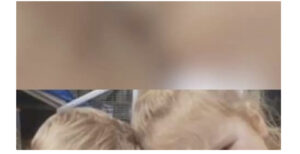 We hope the young family will be able to recover from this tragic loss and get the justice they deserve.
Please share the Wheatons' story and pray that they get justice!