When people learn they are adopted it can bring up a range of emotions. Some may want to seek out their biological parents, while others may want to leave the past in the past.
And both are perfectly fine.
James MacArthur, who played Danny Williams on Hawaii Five-O, never had an interest in learning about his birth parents. As far as he was concerned his parents were Charles MacArthur and Helen Hayes.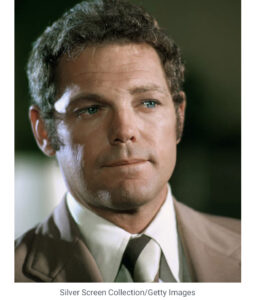 James was born December 8, 1937, however very little is known about the first seven months of his life.
Early life
When he was still an infant the playwright Charles MacArthur and actress Helen Hayes adopted him. The couple raised him in their home in Nyack, New York alongside their daughter Mary.
When he was still a young boy, his father enlisted in the Army. This gave James an opportunity to form a closer bond with his mother.
I remember that when I was very young, she insisted on spending at least one evening a week with me. Whenever that evening came, she and I would go off to the kitchen alone. Mom would turn off all the lights, take me in her lap and tell me stories. Quickly the dark room would fill up with giants and boys and good guys and bad guys and all the other things she used to tell me about.
When he was seven years old James was offered a one-week role in a play, but his mother quickly squashed his dreams.
"No! No! Jamie is going to have a normal childhood!" he remembered her saying.
In response to her no, he took up smoking.
Getting older
He got his first radio role in 1948, shortly after Hayes said he couldn't accept the one-week role, and then in 1949 he debuted on the stage in The Corn is Green.
Growing up, James went to school in New York, but later attended school in Pennsylvania where he was a three sport athlete.
While he showed off his athletic abilities in school, he also picked up a thing or two from his talented parents at home.
In between his junior and senior year of high school he was asked to audition for a TV series, and though he felt his audition was "terrible," the critics enjoyed it.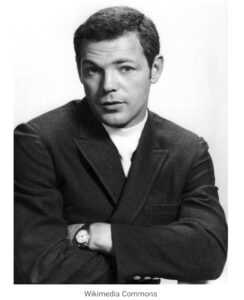 From there James would continue to audition for and star in films and TV shows. In 1968, he was cast in Hawaii Five-O where he starred as Danny Williams for 11 seasons.
Adoption
Even though the press seemed to love the idea that James was adopted – something his father was annoyed about.
I can still remember Pop's words: "He's been our adopted son for seventeen years. When does he stop being adopted and start being our son? Don't these people have any heart?" James wrote.
James didn't seem to care too much about being adopted.
After his father died in 1956, his mother showed him a letter that his father had written him 12 years earlier.
In the letter his father "very carefully used the word 'adopted' in some natural way." He explained it was his parents way of getting him to accept himself.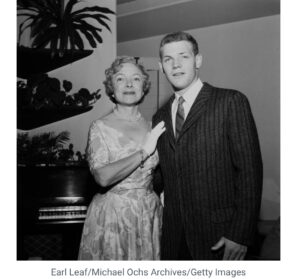 As he and his mother read the letter, his mother asked if he wanted to know more about his adoption. The 18-year-old immediately said no.
"Think about it," she said. "I have your birth certificate and adoption papers, if you ever want to see them."
He did, but he never wanted to learn more.
Years earlier, I'd read somewhere that none of us is more than 30 percent a product of inheritance. The other 70 percent is environment. If this is true, I'd certainly been modified quite a bit by the people I called Mom and Pop — by the house where we lived, the things we did, the friends we knew. If after all that, I still wasn't Mom and Pop's son, then I wasn't anybody's son, and the word had no meaning. I didn't want to see Mom's papers.
I applaud James MacArthur for his decision in not wanting to know more about his adoption. It's such a personal decision.