In the heyday of reality television, Jon and Kate Gosselin were the stars of their own hit series. The couple enthralled audiences nationwide with their show "Jon and Kate Plus 8" every week.
The show followed the Gosselin's as they were tasked with the ultimate responsibility; taking care of their eight children. Their children included their older twin daughters, Cara and Mady. And the famous sextuplets, Alexis, Hannah, Aaden, Collin, Leah, and Hope!
The couple was a constant feature in multiple tabloids because of their tumultuous marital relationship. The couple's marital problems finally came to a head when the two separated after ten years of marriage. After their split, the show was rebranded as "Kate Plus 8," and filmed on and off till 2017.
Despite sharing eight children together, the couple parted on hostile terms. With Kate filing for divorce in 2009, two months after Jon made headlines for leaving a bar at 2 a.m. accompanied by the children's nanny.
After the divorce had been settled, Jon's lawyer made public statements to the media citing that Jon was in the process of filing for primary physical custody. He cited his reason for doing so as being Kate being an absentee mom, mentioning her appearing on the television show "Dancing with the Stars" as his evidence.
He further added that he had been giving $20,000 a month in child support payments which he felt was unreasonable.
But even divorce could not put an end to the couple's problems. In 2013, Kate filed a lawsuit against Jon, claiming that he had hacked into her phone and computer in order to gain evidence for the book "Kate Gosselin: How She Fooled the World."
She believed he was hacking her devices to get intel about her using corporal punishment to discipline their kids. However, she dropped the lawsuit after three months.
But Jon did make serious allegations against Kate for using drastic measures of physical abuse on their kids, including spanking and hair-pulling.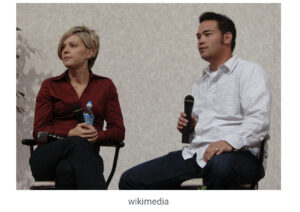 But after 2013's brief legal drama, the couple seemed to be moving on. In 2019, Kate started to star in her own reality show called Kate Plus Date as she tried to find a partner while Jon ended his seven-year long-term relationship with Colleen Conrad.
But just as things seemed to be getting peachy, a 10-year gag order was lifted which allowed Jon to make some disturbing revelations with relative freedom. Such as those about Kate's physical abuse.
When the couple divorced, a legal representative for the couple shared with the media that all eight children will live with their mother. But over the years, these arrangements have changed now and again.
The older twins Mady and Cara, who are 21, now mostly reside in New York as they are attending Fordham University and Syracuse University, respectively.
The older twins looked forward to the relative anonymity a big college campus would provide to them. "College feels like a place to blend in. I feel like we haven't really had much of a chance to really really blend in," Mady said in an episode of Kate Plus 8.
As for the sextuplets, they are split between the parents. Aaden, Alexis, Leah, and Joel live with their mom Kate who has relocated the family back to her native state of North Carolina. It is reported that Kate has returned to her career as a nurse, possibly leaving her reality television days behind her. She reportedly sold the family's sprawling Pennsylvania property for $1.1 million in February 2021, before her big move.
Jon has custody of the remaining two sextuplets, Collin and Hannah, last year, the proud dad shared a picture wishing luck to his two sextuplets, posing in front of matching cars.
Most of the Gosselin children do not have a large social media presence. Hannah Gosselin however, who has newly turned 18 has quickly made her social media presence known!
The teenager has launched her own beauty line and is busy promoting it on her social media accounts.
While Kate originally had custody of all the sextuplets as well, she addressed Hannah leaving to live with Jon. In an episode of Kate Plus 8, she said, "Hannah…it was sad for us because…you know, they're getting older, and they're making different choices, and they're doing different things."
And when the gag order was lifted after a decade of silence Jon told the media in 2019 that Kate had put their son Collin in a special needs institution for 3 years.
He provided media outlets with a letter he alleged was written to him by Collin during that time. The letter said, "I told Mom. I want to live with you, she said no. But right? She can't choose for me. I'm old enough now, I'm YOUR son, not hers…She was abusive to me after I left your house. I'm sorry. Take this to court because…you're my dad, my savior…I'm counting on you to get me out of here. Daddy, I love you. save me. Please come FAST. I love you. Help me. BYE."
Jon applied for full custody of Collin in October 2018 and his appeal was granted when Kate or her lawyer did not even show up to oppose it. But things took an unexpected turn in September 2020 as Collin made public accusations that Jon was physically abusive.
Hannah immediately countered this claim with a statement of her own saying, "My dad has been there for me and Collin no matter what," she said. "He's been a very loving and supportive dad throughout everything. Collin is facing many difficult issues and my dad is doing everything in his power to help him. My dad loves us and has never been abusive to us in any way," she finished.
Later on, Jon went on record to explain the situation. He said it was a sibling argument between Hannah and Collin which had gotten out of hand which is why Jon had to intervene. He said, "I was angry and I confronted him and then he threatened to run away. We've had problems with Collin in the past running away and I was worried, he was upset so I restrained him."
He clarified, "I didn't punch or kick him, I restrained him, which he obviously wasn't happy about. He's 16, he's a 16-year-old boy. I restrained him and then I backed away, because you never want to restrain your kids, it's the most heart-wrenching thing you ever have to do."
Investigators looked into the incident and did not find any evidence of abuse. Collin still lives with his dad and Hannah and has made no other allegations since then.
Apart from the two of the sextuplets who reside with him, the rest of Jon's children do not speak to him at all. And contrary to what Jon has said to the media, his kids claim it is their choice to maintain their distance.
"He makes it seem like we're being kept from him, which is insane," Mady, one of his oldest, said, adding, "He should maybe spend some time thinking about why we don't want to see him, and maybe realize that if he ever does want a relationship with us, talking about us on TV is not the way to make that happen."
As for their reality television careers, it is safe to say there are over. As mentioned earlier, Kate has returned to her career pre-fame as a nurse and Jon revealed he has been working at an Amazon fulfillment center and DJs on the side on the Dr. Oz Show. He also talked about surviving a life-threatening bout of Covid-19, which made him realize what is important in life; family.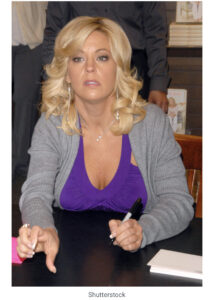 He said of his six children with whom he does not have a relationship, "I hope that one day I can be part of your life."
As for the sextuplets, they just turned 18! Hannah Gosselin, one of the sextuplets in Jon's custody spoke to the media about her birthday. She said her mother sent her an average birthday text. She said, "She just, you know, wished me a happy birthday. You know, told me she loved me and it was great, an average birthday text."
As for the rest of her four sextuplet siblings who do not live with her, she shared, "Oh, 100 percent, I miss my siblings. I mean, we all do share, like, the same birthday, it's a big day for all of us today. As soon as I woke up they texted me happy birthday and I sent them a happy birthday text back."
While the family has had some rough times in the past years, we wish them well and hope they prosper in their new careers and ambitions.
Share this piece with your friends and family!