It's hard to imagine hit crime series Law & Order without the steadfast character of district attorney Jack McCoy, described by series creator Dick Wolf as "the ultimate conscience of the show."
The award-winning actor who plays him Sam Waterson has an enviable acting career that spans five decades.
But behind the scenes, the now 81-year-old also boasts a successful family life as a loving husband to his wife, Lynn Louisa Woodruff, who he met on a blind date 50 years ago.
Most of us associate the much-loved actor with one of the longest-running crime series in the U.S. but he first appeared in the show when he was in his 40s and had already achieved a long and successful career in the film industry before he became an integral part of Law & Order.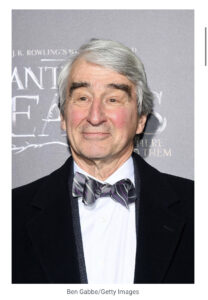 Waterston, who was born in Cambridge, Massachusetts, started his career in the theater on the New York stage in Shakespeare plays before receiving a Tony award for his portrayal of Abraham Lincoln in Abe Lincoln in Illinois in 1993.
On the big screen, he played Nick Carraway in The Great Gatsby alongside Robert Redford and Mia Farrow, earning a Golden Globe Award nomination for his performance.
Waterston, who had studied French and History at Yale University before pursuing acting, received critical acclaim for his portrayal of Sydney Schanberg in The Killing Fields and was nominated for the Academy Award for Best Actor. He also appeared in multiple Woody Allen films.
The now 81-year-old studied at the American Actors Workshop in Paris and Clinton Playhouse in America before becoming a regular on our screens.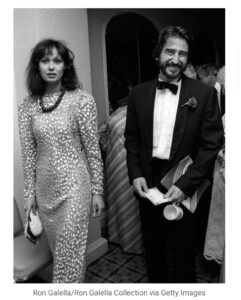 Behind the scenes, Waterston is married to former model Lynn Louisa Woodruff, whom he met on a blind date in New York in 1972. Woodruff was a top fashion model at the time, appearing on the covers of Cosmopolitan, Vogue Italia, and Vogue.
The couple married in 1976, a year after he divorced his first wife Barbara Rutledge John who he had a son James with. James has also followed in the footsteps of his father by becoming an actor getting his first break playing Gerard in the movie Dead Poet's Society. The now 53-year-old has also appeared as different characters in the TV series Law & Order: Special Victims Unit.
Waterston went on to have three more children with Woodruff: Elisabeth, Katherine, and Graham, who followed in Waterston's footsteps and have all achieved success in the entertainment industry.
His eldest son James said that his father never pushed any career onto his children, even when they expressed an interest in acting.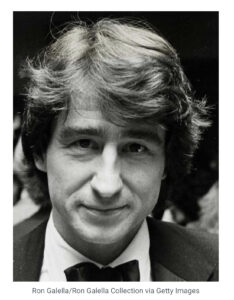 When James said he wanted to be an actor his dad said: "If you're interested in this, here's some books you should read. But there are a lot of other things to do in the world."
His other son Graham pursued a career behind the scenes as a producer, writer, and director, after majoring in film at New York University.
His daughter Elisabeth, born in Paris, France, is a successful actress and has even appeared alongside her father in the Delacorte Theater, New York, and appeared side-by-side in "Much Ado About Nothing."
Elisabeth's younger sister, Katherine, born in London, England, is a successful stage, TV, and movie actress making her movie debut in Michael Clayton and has gone on to appear in The Babysitters, Steve Jobs, and Fantastic Beasts and Where to Find Them.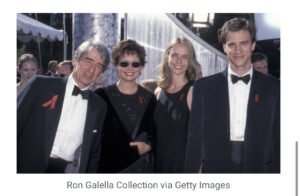 Law & Order completed its final season in 2010, much to the disappointment of fans around the world. The show had first aired in 1990 and ran for 20 seasons. But in 2021 the series was renewed, and the much-loved show was set to return in February 2022.
The show's producer, Dick Wolf, expressed his excitement at having Waterston return with the cast. He said: "Since day one, Sam has had perfect pitch when it comes to Jack McCoy as a character, who both reflects and expands our ability to understand the law."
Waterston said despite being away from the show for so long, he still feels the same vibe from the character.
"I was amazed at how great—and strange—it felt to step onto what looked exactly like the old sets, all brand-new, with dear old friends and cool new people," he said.
Please share this story with all the Law & Order fans you know.