The US singer and actor Meat Loaf has passed away at age 74. His agent confirmed that the rock 'n' roll superstar died at home, surrounded by his family.
"We know how much he meant to so many of you, and we truly appreciate all of the love and support as we move through this time of grief in losing such an inspiring artist and beautiful man," his family said in a statement. "From his heart to your souls … don't ever stop rocking!"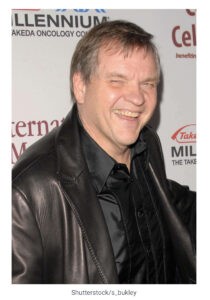 On social media, friends and celebrities shared their thoughts on his passing.
Meat Loaf dead at 74
"RIP Meatloaf. Love and prayers to all his family and close friends. He once turned me upside down in a Chinese Restaurant in St Johns Wood," performer Boy George wrote on Twitter.
Stephen Fry – who performed a legendary act alongside Meat Loaf on Saturday Night live – also took to Twitter to write his condolences.
"I hope paradise is as you remember it from the dashboard light, Meat Loaf. Had a fun time performing a sketch with him on Saturday Live way back in the last century," Fry wrote. "He had the quality of being simultaneously frightening and cuddly, which is rare and rather wonderful."
"Had so much fun with Meatloaf when we did Dead Ringer. Am very sorry for his family, friends & fans. Am I imagining it, or are amazing [people] in the arts dying every other day," Cher, who performed the duet Dead Ringer with Meat Loaf, expressed.
"RIP Meat Loaf, 74. One of rock music's all-time great characters whose seminal iconic album Bat Out Of Hell is one of the biggest-selling records in history. A wondrously talented, flamboyant, funny, outrageous, and rebellious chameleon. Sad news," broadcaster Piers Morgan wrote on Twitter.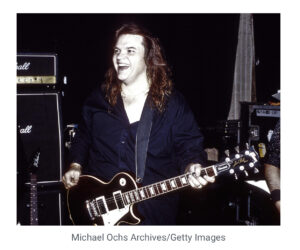 Meat Loaf was born Marvin Lee Aday on September 27, 1947, in Dallas, Texas. He was later legally known as Michael. He was an only child, with his mother working as a school teacher. His father was a former police officer.
Meat Loaf – early life
Meat Loaf acted in several productions in high school and later studied at North Texas State University. When his mother passed away, he moved to Los Angeles, where he worked as a car park attendant.
He formed his first group called Meat Loaf Soul, with the name taken from a nickname his football coach gave him.
Before rising to fame, Meat Loaf turned down several contract offers. Instead, he continued working as a musician and supported Janis Joplin, The Who, and The Stooges, among others.
Meat Loaf formed two other bands, Floating Circus and Popcorn Blizzard, and moved to Michigan in the late 1960s, where they released an album. However, he was "going crazy out there in the woods" and decided to move back to Los Angeles.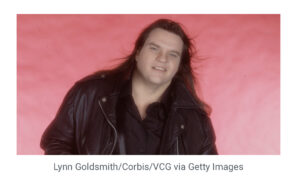 Meat Loaf was pursuing a career as a musician, but the acting jobs became his first shot on celebrity status. In 1973 he was cast in the original production of The Rocky Horror Show and later also starred in the film.
Released 'Bat Out of Hell' in 1977
Eventually, Meat Loaf signed a record deal with Cleveland International Records. In 1977 he released his debut single, You Took the Words Right Out of My Mouth, which instantly reached the US and UK top 40 charts.
"I have the patience of a cat," he told NME, as quoted by The Guardian. "I'll sit tight and wait until everything is right."
Meat Loaf started collaborating with Jim Steinman, and it proved to be a vital call in his music career. In 1977, the same year as he released his first single, the debut album Bat Out of Hell dropped. It was a huge success, with Meat Loaf selling more than 100 million albums worldwide. It remains one of the top-10 selling albums of all time.
Meat Loaf's biggest hit from the album was I'd Do Anything for Love (But I Won't Do That), which went platinum after spending five weeks on top of the US charts.
The time after his successful debut album wasn't quite what Meat Loaf had hoped for; he lost his singing voice.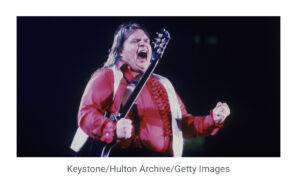 "It began with a noise, an unholy noise, a noise that no one had heard before, it came out whenever he tried to sing. It began with the high notes, the ones he used to hit with the accuracy of an army sniper," author Mick Wall's wrote in his book Like a Bat Out of Hell: The Larger than Life Story of Meat Loaf.
'I had to lose my mind'
"I asked Meat Loaf to come up and start just rehearsing, just so I could hear what shape his voice was in," Steinman recalled in a BBC Radio interview. "And he opened his mouth, and we both like just looked at each other in shock – because the sound that came out of his mouth didn't even resemble a human voice … It was like this low, guttural sound – like a dragon trying to sing. It was a horrifying sound."
In 1981, his second album, Dead Ringer, was released, but at that point, Meat Loaf was doing other things than just music. He tried his luck in comedy, doing stand-up. But at the same time, he was having a real personal struggle.
"I went off the rails because I was fighting the record company, and I was fighting the mob because I was being ripped off," he said. "It was then I discovered what a tough motherfucker I was. In order to find out what I was, I had to lose my mind. That's sometimes how it goes."
After a rough suing-battle with former collaborator Jim Steinman, the two reunited and worked on his third album, Bat Out of Hell II: Back Into Hell. He won both Grammys and Brit awards for it.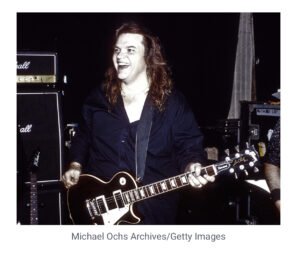 Meat Loaf continued releasing music, but in 2003, he collapsed during a concert at Wembley Stadium in London, England. He was diagnosed with Wolff-Parkinson-White syndrome.
Meat Loaf – cause of death
In 2016, he released Braver Than We Are, his 12th and final album.
Last year Meat Loaf told fans that he was planning on returning to the studio to work on songs for a new album.
"I'm not done," he said at the time.
When Meat Loaf's passing was announced, the cause of death was yet to be determined. Now, TMZ reports that he died of COVID. Their claim has not yet been confirmed by his family or representatives.
Meat Loaf is survived by his wife, Deborah Gillespie, and daughter Amanda Aday. He also had a stepdaughter, Pearl Aday, from his first marriage to Leslie G Edmonds.
Rest in peace, Meat Loaf. Please share this article on Facebook to honor the rock 'n' roll legend.