For a generation of TV fans, there was no show like Little House on the Prairie.
Fans tuned in for nine seasons to follow the adventures of the Ingalls family, including protagonist Laura played by Melissa Gilbert.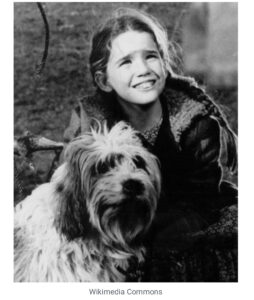 Gilbert has had a successful career since then, but most fans still remember her as the child star of Little House.
So it may be hard to believe, but Melissa Gilbert just became a grandmother!
While this news might make '70s TV fans feel quite old, it's a very happy day for Gilbert, now 57, and her family. Her son Dakota Brinkman recently had his first child with his wife Marissa.
The actress and first-time-grandma broke the news on Instagram yesterday, sharing photos of her "sweet angel" granddaughter Ripley Lou Brinkman.
"She weighs 7lbs 7oz and is 19.5 inches long," Gilbert wrote. "Everyone is healthy and doing well."
Dakota is the actress' oldest son, her only child with her first husband Bo Brinkman. She has another son, Michael, with her second husband Bruce Boxleitner, and is a stepmother to five other children.
Gilbert said the birth went well, praising new mother Marissa as "a warrior through the whole process, and [Dakota] was the perfect partner to her."
It's clearly been a long time since she was "half pint" on Little House, but Gilbert fondly remembers her time on the show.
"I loved my job from the get go," she told Parade. "I certainly enjoyed being on the set of Little House on the Prairie. It was a great place to grow up if you are a child performer, and was fun and amazing."
During her time on the hit series, she also starred in television films like The Diary of Anne Frank and The Miracle Worker. She received a star on the Hollywood Walk of Fame in 1985.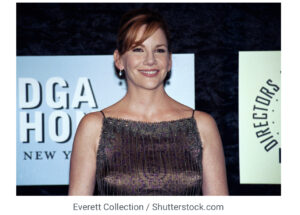 Since her early days as a child/teen star, she has continued to act on television, including in voiceover roles. She appeared as a contestant on Dancing with the Stars in season 14, placing fifth.
She was the President of the Screen Actors Guild from 2001 to 2005. In 2008, she returned to the world of Little House — but this time as "Ma" Ingalls, in a musical adaptation that toured the US.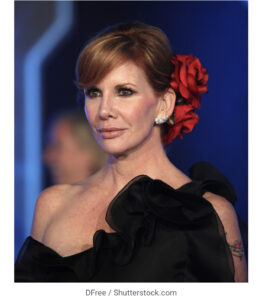 In 2013, she married her third husband, Tomothy Busfield, known for his roles in thirtysomething, Field of Dreams and The West Wing.
She has also entered the world of politics, running for Congress in Michigan's 8th congressional district; while she won the Democratic primary she dropped out due to health issues.
We're so glad to see that Melissa Gilbert is doing so well, and are happy for her and her family! Congrats on becoming a grandmother, Melissa!
Share this great news with someone who loves Little House on the Prairie!