Karen Grassle became a worldwide star following her performance as Caroline Ingalls on Little House on the Prairie. And even though there were some rafts between her and Michael Landon, the Berkeley native always showed up to work with a smile.
Grassle starred as a mother-of-five on the legendary series. However, she never had biological children of her own in real life. Instead, she adopted and also became a loving stepmother.
So what has Karen Grassle's private life been like? And why did she choose not to have biological children? Here's all you need to know about the legendary Little House actress!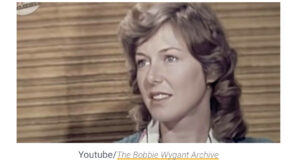 Born on February 25, 1942, in California, Grassle completed her college education at the University of California. She then traveled to London to study at the prestigious Royal Academy of Dramatic Arts.
Karen Grassle – start of acting career
She did plenty of theater work with the Shakespeare company, but unfortunately struggled with her finances.
"I had spent a year in England, working with a Shakespeare company and teaching, and came back to the States flat broke," she told Closer Weekly.
Yet some of the most significant happenings in life can be coincidences. It just might be that you're at the right place at the right time to get that shot you desperately need in life. That's exactly what happened to Karen Grassle.
When Little House on the Prairie was casting, Grassle was to work on another project. But as everyone knows, she was soon cast in Little House, all thanks to a happy coincidence.
"I was asked to fly to LA to play the lead in an independent movie, but when I got to the airport, there was no ticket!" Grassle recalled.
"I'd sublet my apartment, and my boyfriend was [with me], so I wrote a bad check to get one. But when I got to LA, the movie fell through."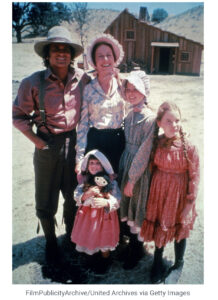 At that point, her agent called her with a proposition. It featured Michael Landon, or as she knew him at the time, "this guy from Bonanza."
Audition for 'Little House in the Prairie'
"I was not a big TV watcher," she added.
Of course, the series that she would be auditioning for was Little House on the Prairie. The drama series was based on the lives of the Ingalls family and took place in the 19th century Midwest. Landon was the lead of the show, and Grassle would audition for the role of Caroline Ingalls.
"I was the only one at the interview," Grassle told Closer.
"They'd seen everyone in Hollywood who was right for the part. They were down to the wire because they cast everyone else. After I read my second scene with Mike, he leaped up like a jack-in-the-box and said, 'Bring her to wardrobe!' But NBC had to approve me, so he interviewed for executives on closed-circuit TV."
Grassle got the part – and her life changed forever.
Auditioning and coming onto a new show can be a terrifying thing. However, Grassle explained that Landon always did his best to try and involve everyone.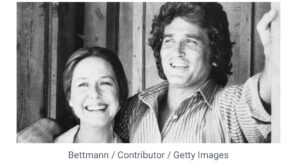 "He was constantly trying to make the crew laugh and make everybody happy," she recalled. "A very hard worker, and he could be quite moody — he had a lot on his shoulders that first year. He had a falling-out with a producer very early on, so he was the only captain."
Karen Grassle – dispute with Michael Landon on set
She quickly got settled in with all the other actors and actresses. She bonded particularly well with the children on set, especially Melissa Gilbert, who starred as Laura Ingalls.
When it came to her role as Caroline, Karen decided to base it on her mother.
"If you read Laura Ingalls Wilder's books and see photos, Caroline was very tough and sturdy," she explained. "My mother rode a horse barefoot to school, and as a young woman, she taught in a one-room schoolhouse! So I took her character, strength, and wisdom and infused Caroline with that."
Even though Karen and all the people involved with the production enjoyed the hysteria that was Little House, things weren't always perfect behind the scenes.
As Little House started to gain more and more viewers, becoming widely popular in the process, the stars wanted in on the success. Since Karen Grassle was one of the stars on the show, she felt that she deserved more money.
However, her pursuit of a better contract turned into a heated argument with Michael Landon instead.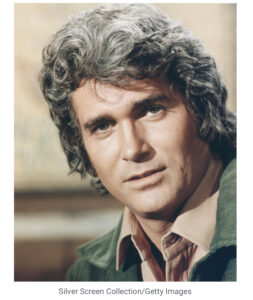 "Michael was prodigiously talented," she recalled. "A complicated character from a dysfunctional family who loved his crew. But when the show was in the top 10, and I said, 'Gee, it is time to renegotiate my contract,' Michael did not want to pay me. It was very difficult."
"I didn't speak up publicly at the time"
As one might imagine, not everything on set was peaceful. Karen's dispute with Landon caused a severe rift in their relationship. In fact, she was afraid to talk to anyone about not being paid accordingly.
Why? She feared that she might ruin her and Landon's relationship forever.
"I didn't speak up publicly at the time," she said. "Unless the fact that I continued to negotiate meant that Mike might have said things about me that could have been detrimental."
Forty years have passed since Grassle appeared as Caroline Ingalls in Little House. Even though she had her dispute with Landon over her salary, the two started talking again shortly before Landon's passing in 1991.
"We had a friendly call about the good old days," Grassle said. "I was glad we had that healing."
Even though one might have thought their beef was buried a long time ago, new details about what happened between Kareen Grassle and Michel Landon came to light last year.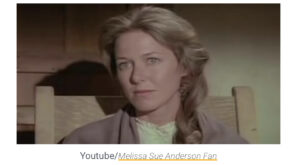 In her 2021 memoir Bright Lights, Prairie Dust: Reflections on Life, Loss, and Love from Little House's Ma, Grassle explains how Landon lashed out at her several times, including how he mocked her, told her "disgusting" jokes, and insulted her by saying she shouldn't get paid more than the child actors on Little House.
Karen Grassle – career after Little House on the Prairie
Besides being one of the most beloved on-screen mothers in television history, Karen Grassle also formed a family of her own outside of the spotlight.
Grassle left Little House and continued with other projects. However, she was done with living in Hollywood and decided to move to Santa Fe, New Mexico.
When settled, Grassle became the co-founder and artistic director of Santa Fe's Resource Theater Company.
"Being in TV in Los Angeles made it hard to have a family life, while Santa Fe allowed time to study, live, work and play," she told The Santa Fe Reporter.
The Resources Theatre Company brought performances to rural military bases, schools, and state prisons.
Further, Grassle taught a course in "acting for the camera" at the College of Santa Fe, and she also replied that her heart was really in the theater rather than on screen.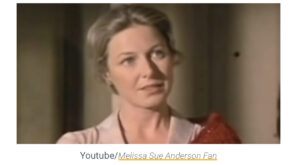 "There is nothing between me and the audience. Film has its own effervescent chemistry, but someone else decided which moment stays and which goes."
Karen Grassle – family, children, husband
However, while she fell in love with Santa Fe, it was also tough running the Theatre Company. Grassle invested her energy, time, and money – and it took its toll on her.
"It's very tough here professionally," she said in 1992. "Part of what I've been dedicated to is to raise the standard of theatrical experiences for the local actor, to put them on a more professional basis. A lot of them were working for zero dollars."
Today, Karen Grasse is living in Berkeley, San Francisco, still devoting her time to acting. The 80-year-old has been in a few productions for film and television in the last number of years. However, the theater has been her calling, with Grassle starring in several local plays.
Besides a hectic professional life, Karen Grassle has been going through plenty personally. From being one of the most beloved on-screen mothers on Little House on the Prairie, she also became a mother of three, but none of them were biological.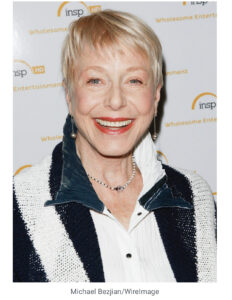 In 1966, Karen Grasle married her first husband, Leon Russom. Unfortunately, the two divorced after three years, and it took more than a decade before she met her second husband.
Why Karen Grassle never had biological children
In 1982, she and James Radford tied the knot, and together they had one daughter, Lily.
However, Karen Grassle wasn't the birth mother. In an interview with The Los Angeles Times in 1985, she described the moment the couple adopted daughter, Lily. The little girl was given up in the delivery room by her birth mother, and both Karen and Allen assisted the delivery with Grassle cutting the umbilical cord.
Allen had three children from a previous marriage as well. But Karen Grassle had already decided that she would not have biological children of her own, mainly because of several tragic events that her mother went through.
"I finally decided that maybe a baby is never going to happen to me," Grassle said. "My mother lost five before she had me. She had about given up when I was born. When I married Allen, I kept thinking, pretty soon, we'd have a baby together. We couldn't get on a list for adoption because we're too old."
Despite that, friends of Grassle and Allen managed to help them out, and in the end, they adopted Lily.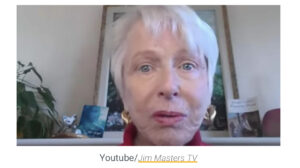 Karen understood that their daughter might be curious about her birth mother. But they decided that she wouldn't be available to speak to her before she was grown-up.
"It really felt like destiny"
"This is actually a feminist issue," Grassle explained in 1985. "The birth mother can make her own decision, rather than the state playing God. She is treated with respect, and her good feelings about herself can only benefit the child."
The couple also adopted a son named Zach.
"We wanted to have a child, and we'd been having some difficulties. We were on the verge of beginning fertility treatment and started contacting people we knew about adoption," she said about how Zach came into their family.
"A friend said, 'You have to call this woman.' She referred me to her [adoption] attorney [who knew of] a young woman looking for a couple to adopt her child. It really felt like destiny."
Grassle and Allen divorced after five years. Her third marriage to Dr. Scott Stutherland lasted between 1991 and 1997. As of today, Karen Grassle is single. However, she seems to enjoy life more than ever!
Karen Grassle is a true legend, doing an excellent job as Caroline Ingalls on Little House on the Prairie. Please, share this article on Facebook with friends and family to honor the one-and-only Karen Grassle!