Kurt Russell became a child star in the 1960s. He was a well-known and respected actor through his performances in different action, comedy, and drama films, starring in films such as Escape from New York and Silkwood. But in fact, he wasn't the first one in his family to become a celebrity. His father, Bing Russell, also had a great career.
Bing Russell starred in many famous films and television series, including Bonanza and several western movies. And after he felt like his career in acting was over, he became a baseball team owner.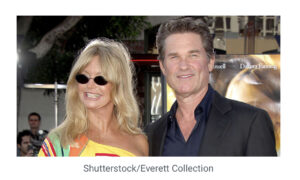 So what was Bing Russell's life like? And how did it affect Kurt Russell's path of life? Here is all you need to know about his life!
Goldie Hawn Kurt Russell
Shutterstock/Everett Collection
We've seen plenty of cases throughout Hollywood history where both parents and children have taken the same career path, moving on to work in Hollywood.
Bing Russell – Kurt Russell's father
Tom and Colin Hanks; Jon Voight and Angelina Jolie; Bruce Willis, Demi Moore, and Rumer Willis; and Goldie Hawn and Kate Hudson are just a few examples of parents and children entering the show business industry. And speaking of the last pair, that also includes Goldie Hawn's husband and Kate Hudson's stepfather Kurt Russell.
Kurt Russell's had an iconic Hollywood career, and we'll get there in a moment. But in fact, his father, Bing Russell, was also a movie star, moving into quite a unique area of work after he ended his career in Hollywood.
This is the story of Bing Russell!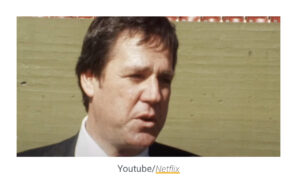 Neil Oliver Russell "Bing" was born on May 5, 1926, in Brattleboro, Vermont. As a young kid, Russell had the dream of millions of other kids, he wanted to be a professional athlete, more specifically, he wanted to be a professional baseball player.
Bing Russell moved to St Petersburg, Florida with his family when he was still a kid.
The city was also the usual place where the New York Yankees arranged their spring training camp, and Bing was always there to watch.
Bing Russell – early life
He became an unofficial mascot for the Yankees while they were in town, and he became friends with some of the legendary players. Among them was Lefty Gomez and the one and only Joe DiMaggio.
Even though he was "only" an unofficial mascot in Florida, it turned out that the organization appreciated Bing Russell. So Russell became the good-luck errand boy, being with the team in New York and on the road. He helped the different players smuggle in peanuts, and in 1939, as legend Lou Gehrig took his last swing with a home run against the Los Angeles Dodgers, Russell got his bat.
It stayed in the family for a long time before Kurt Russell auctioned it off in 2011. The prize was more than $400,000.
"My grandfather would bring out that bat every time we had people over, and the conversation turned to baseball," Matt Franco, the son of Kurt Russell's sister, Jill, recalled. "He'd pass it around the table, and he'd tell stories about all the guys on those teams."
He spent years with the Yankees and was even in the dugout for six World Series.
"Bing was the only person who took it harder than I did when I lost," legendary pitcher Lefty Gomez said.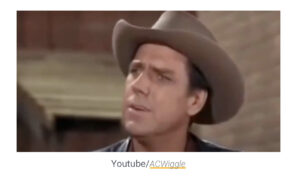 Russell sure loved baseball, but when he started high school, he also established a love for acting. He went on to study at Dartmouth and even played a season and a half of Class DD pro baseball with the Carrollton Hornets in the Georgia-Alabama League.
Acting career in 'Bonanza'
However, Bing understood that he'd never make it to the big leagues, and instead, he headed out to Hollywood to pursue a career in acting.
Bing Russell starred in hundreds of productions. He kicked it all off with a role in the 1956 film Cavalry Patrol, but he had primarily uncredited roles for large parts of the 1950s. However, as the decade ended, he got the part of Deputy Clem Foster on the beloved show Bonanza.
Between 1961 and 1972, Russell starred in 69 episodes of the top-rated show. But even though he was on one of the most legendary television shows of all time, he didn't like watching himself.
"My dad, even though he was an actor, he didn't really condone watching TV. It wasn't a pastime that he thought was a good one," Kurt Russell recalled in an interview with GQ. But even today, he's not a massive fan of watching TV for hours on end. Most shows just don't grab him."
"As I got older and I began to sort of watch other shows, I quickly discovered that I didn't much like much of it. I just didn't think it was very good. I just didn't like it," Kurt added.
Besides being on Bonanza, Bing Russell was credited in numerous western shows. Bonanza led him to get more roles, and he appeared in many classics such as Rawhide, Gunsmoke, The Rifleman, Wagon Train, and The Life.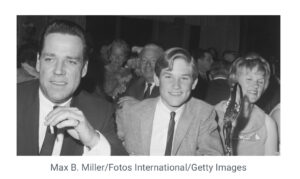 Further, Bing also starred on Little House On The Prairie and other popular shows such as The Andy Griffith Show, Highway Patrol, and The Donna Reed Show.
Welcoming son Kurt Russell
Bing Russell's role always seemed to share a particular theme. He rarely appeared "alive" in the last scenes of films and television because his character often was killed.
"His numbers are ridiculous," Kurt Russell said of his father. "I think he did over 800 television shows and movies. He died 126 times, he died more times than I'll ever work in my life. He worked, worked, worked, worked, worked. That's how he put food on the table, put shoes on feet."
The hard-working actor had made a name for himself in Hollywood, but Bing Russell hadn't entirely fulfilled his dream. It was still all about baseball, and from an early age, he transferred his passion for the sport to his children. With his wife Louise Julia Russell, whom he married in 1946, Bing welcomed four children, including Kurt Russell and his sister Jill.
They lived in the Los Angeles suburb of Thousand Oaks, and when recalling early memories, Kurt Russell remembers how baseball was an essential part of growing up.
"He loved passing on his knowledge of the game," Kurt Russell said.
"Baseball was what we were going to do. That was it. We had a batting cage in our backyard. In fact, that was our backyard. For my family, baseball was a year-round thing. Acting as a business for me like it was for my dad. I made money, but I wanted to play baseball. That was the pursuit."
FilmPublicityArchive/United Archives via Getty Images
Bing Russell brought his son, Kurt, into the acting industry when he was a kid.
Bing Russell's baseball team
He appeared in shows such as The Travels of Jaimie McPheeters at age 12, and other credits included Gilligan's Island and The Virginian. It took off as Kurt signed a 10-year-deal with Disney while he still was in high school, but baseball was always the number one priority.
Kurt Russell played second base for Thousand Oaks High and went on to play with Class A Short Season Bend in the Northwest League before the 1971 season. He made the All-Star team and later moved to the Double-A El Paso team.
In 1973. Kurt Russell's career was flourishing to his father's great admiration, but an injury destroyed his dream. After that, however, he would get one more shot, as his father's baseball project was still going strong.
Bing Russell paved the way for his son to follow in his footsteps, and it worked out. But the hard-working father and actor surprisingly quit Hollywood in the early 1970s and bought himself a professional baseball team.
In 1973, Bing Russell formed the Portland Mavericks, an independent baseball team playing in the Class A Northwest League. When the Portland Beavers left the league, Bing wanted to make sure that there still was a team in the area, and Russell had his way of running it.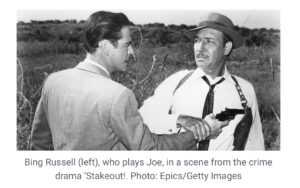 All other teams in the league were affiliated with major league clubs higher up in the baseball food chain. The Mavericks were the only independent club.
The David in 'David & Goliath'
"It was an exciting, exciting year, and this is just the greatest baseball city in the world if it's not the greatest city in the world," Russell said at the time.
Not only did Bing Russell get himself his baseball team, but the players also did their bit. As a result, they made the playoffs and became a worldwide phenomenon.
Further, Bing Russell knew the importance of entertainment. So when the Mavericks were on their way to sweeping another team, the organization brought out a broom lit on fire. Once it became a thing, fans started to bring their brooms. Further, the Mavericks even had a team dog, who occasionally was released onto the field.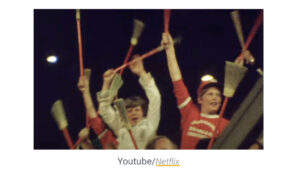 "They'd throw a ball in the field. The dog takes off, and, of course, the crowd is laughing and, you know, whatnot. And the other team is just pissed off as hell," Kurt Russell – who played on the team – recalled in an interview with NPR, adding that his father was the David in David & Goliath.
"The legacy is that sometimes there's a diamond in the rough that you miss, and they deserve a chance again to show people what they can do. And four of them made it back to the big league of the Mavs, and now there are lots of independent teams and independent leagues where guys have the opportunity to do what those four guys did."
Kurt Russell went on to have an extraordinary career as an actor. Even though his father had left the business to manage his baseball team, it was clear that he was a legend.
Legendary Elvis meeting
In 2015, Kurt Russell spoke about his father and the time they met Elvis. Kurt and Bing starred together in the television film Elvis, where Kurt portrayed Elvis Presley and his father Vernon Presley, Elvis' father.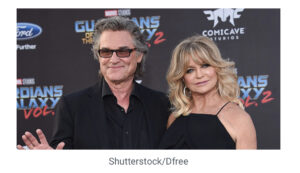 One day, Elvis appeared on set, and both Kurt and Bing were starstruck. However, it turned out that Elvis himself was kind of starstruck by Bing Russell and asked Kurt to introduce him.
"'I've seen you in a lot of Westerns, and I love the way you wear your hat. And I was just wondering, that if I ever do a Western, would it be ok if I wore my hat that way,'" Kurt recalled Elvis telling his father.
On April 8, 2003, Bing Russell passed away in Thousand Oaks, California, at the age of 76. And even though he's not with Kurt and the rest of the family anymore, it's clear that his legacy will live on for many years to come.
Bing Russell paved the way for his son Kurt Russell to get a shot at fame in Hollywood, and things really worked out. Please, share this article on Facebook with friends and family to honor Bing Russell!