The odds of this happening are a whopping 1 in 48 million.
In a family, it is not unusual for members to have the same birth month. Some relatives even share the same birth date, but this is considered rare already.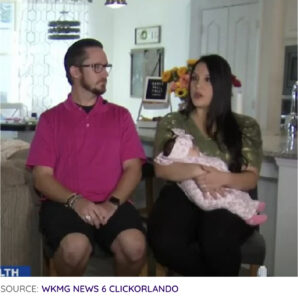 One mom in Ovideo, Florida had three girls born on the same date, three years apart.
What are the odds, right? Apparently, this happens to only one in 48 million cases. And the Lammert family is living proof that this can actually happen.
Kristin Lammert, the blessed mom of the three beautiful girls, believes that this all happened because of divine intervention.
"Divine intervention, fate, loved ones up above," the woman shared with WKMG News 6.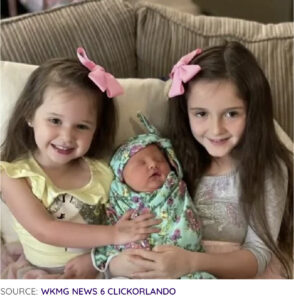 Her first and second daughter had the same birthday: August 25th. Sophia was born in 2015 while Giuliana was born in 2018.
Kristin's original delivery due date for her youngest daughter was on September 8.
"I thought she could absolutely be born two weeks early and share the same birthday with her two older sisters," Kristin said.


She was somehow sure that her youngest would have a different birth date but on the 24th of August, something unexpected happened.
While pregnant with her third child, Kristin had Covid-19 so she was being monitored closely by her doctor. Their main concern was pre-eclampsia.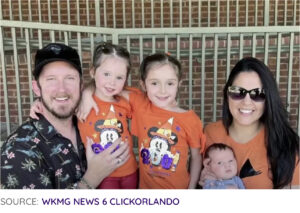 "My doctor said up to two weeks early. That's when I looked at the calendar and I remember turning to my husband and saying, 'Oh my gosh, Nick, two weeks before the due date is Aug. 25,'" she shared with TODAY. "He's like, 'No way.' That was the moment I was like, 'She's totally going to be born on the 25th.'"
The family decided to hold Sophia and Giuliana's birthday party a week earlier because of this reason, too.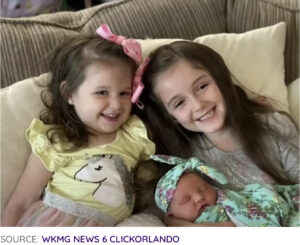 "Then we had the girls' birthday party a couple weeks, well actually just one week early for them, because I said 'I bet you I'm going to have her early because I was having contractions,'" the mother of three said.
ADVERTISEMENT
And true enough and as fate had it, Kristin did not give birth on September 1st.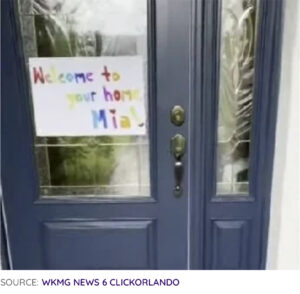 On the night of August 25th, little Mia was born. She shares the same birthday as her older sisters, and they are all exactly three years apart from each other.
Mia is healthy, despite Kristin having pre-eclampsia. She immediately settled and shortly after being born, she was brought home to meet the family, especially her older sisters who share the same date of birth as hers.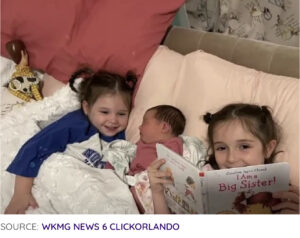 "Mia's just enamored by Sophia and Giuliana's voices and she smiles at them," Lammert said. "It's really precious to see the three of them interacting together."
The Lammert couple still cannot believe that this rare occurrence would happen in their family.
"It's very unique. Honestly, I don't understand it myself," Kristin told TODAY. "Sometimes I go and stare at their birth certificates. I'm like, 'They actually all have the same birthday.'"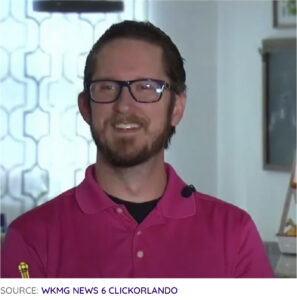 Nick, on the other hand, also proved one thing:
"She's really good at planning," the father of three beautiful girls said.
Isn't this such a unique story? Watch the video below to find out more about it!
Please SHARE this with your friends and family.