NCIS became a colossal success when it aired in 2003, and fans have been like a cat on hot tin roof for new episodes. Many actors have become huge celebrities because of the show, including Mark Harmon, Pauley Perrette, and David McCallum. That also includes Michael Weatherly, 53, starring as Anthony DiNozzo.
Weatherly starred in over 200 episodes of NCIS, but in 2016, he decided to leave the show after 13 years. Ever since, fans have wondered if he's ever coming back, and only time will tell if he will.
Now, Weatherly is a family man, living his best life with both wife and children. But when he started dating his future wife, Bojana Jankovic, things didn't quite go the way he expected. In fact, the NCIS star had to "chase" her before she agreed on a date. And at that point, she realized he was a huge celebrity.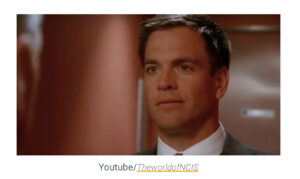 No matter what business, job, or career you want to pursue, you always have to practice and get good at it. For some, this is easier than for others, and sometimes, just being in the right place at the right time can make the difference between a great opportunity and no opportunity at all.
Michael Weatherly – 'NCIS'
It is essential to never give up, no matter how tough life can be. That is probably one of those things that is the most significant difference between fulfilling one's dream or not, since it isn't always for him in terms of his career.
For actor Michael Weatherly, he didn't have a great acting career when he got serious about it, and at the same time, he had to support his wife and children.
But even though Weatherly had setback after setback, he never quit. And that turned out to be a great move, as he got the role of Anthony DiNozzo on NCIS in 2003. Since then, Weatherly made a name for himself in Hollywood., working with some great directors and producers. On NCIS, he met Mark Harmon, starring as Leroy Jethro Gibbs, and the two had a special working relationship.
So how did Micahel Weatherly get to NCIS in the first place? And what does his life look like now? Here's all you need to know about the family man, who once actually was engaged to Jessica Alba.
On July 8, 1968, Michael Weatherly was born in New York City. However, his family moved to Fairfield, Connecticut, where he spent his childhood.
Early acting career
Weatherly attended Boston University and later also Menlo College and American University. However, studying and taking exams wasn't quite what Weatherly wanted to do. So instead, he decided to leave college and entirely focus on his acting career.
Even though Michael Weatherly is a renowned actor today, he didn't have an easy way to show business. In 1991, he debuted on television in one of the most famous shows of the 1980s and early 1990s, The Cosby Show. Weatherly starred as Theo's roommate in one episode of the 7th season, and during his short time on screen, he blew up a pink balloon and received a massage.
Weatherly never acted on The Cosby Show again. But, maybe, it had something to do with what happened before they shot the episode.
Speaking on CBS This Morning in 2012, Weatherly recalled his first meeting with Bill Cosby.
"'Get out to Queens, you're gonna meet Bill Cosby, and if he signs off on you, you're gonna be working this afternoon, they're taping,'" Weatherly recalled his manager saying. "And I met him, and he was in a tracksuit smoking a cigar, he had a rubber chicken nailed to his dressing room door. I did okay, but they never invited me back. It was a one-shot deal."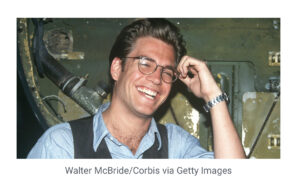 In an interview with the New York Post, Weatherly explained how he tried telling Cosby a joke, but it didn't quite work out.
A tough start in Hollywood
It was my very first acting job. I got that job and a role as a preppy killer on "Guiding Light" in the fall of 1990, I didn't know my ass from my elbow," Weatherly said.
He added, "I taped a subway token on my forehead during rehearsals, and Cosby said, 'What's that?' I said, 'I'm the token white guy.' They did not invite me back."
Weatherly's career on The Cosby Show was short, which was also the case on several other projects. However, he had plenty of castings and was cast in many up-and-coming television shows. At least that was the idea, but soon after, Weatherly experienced the demanding everyday life of Hollywood.
"I did a show called Girls Club for like two and a half episodes or something. We were literally turning around on my coverage with Gretchen Mol, and David Kelley walked up on the stage and unplugged the cameras and said, 'that's it.' We didn't even finish the day. They just killed it," Weatherly explained. "And that was my third FOX show in a row to die in a span of four years."
Not only did Michael Weatherly have a hard time getting jobs, but he also had a family to support. In 1995, he married his first wife, actress Amelia Heinle. They met on the soap opera The City, which was a spinoff to Loving. Michael and Amelia welcomed their son August in 1995. However, the couple got divorced in 1997.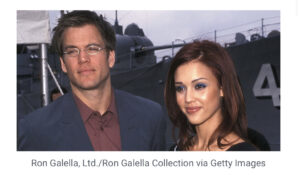 When The City got canceled in 1997, Weatherly had a tough time as he struggled with the stress of supporting his then-wife Amelia and their son.
"I was 27 and could barely take care of myself, but I had to feed people and put a roof over their heads," Weatherly told People.
Michael Weatherly – engagement to Jessica Alba
The up-and-coming actor had to take pretty much any job that he could to pay the bills. But unfortunately, it meant being away from his family, and eventually, it caused their divorce.
"It's a tough thing for a kid," Weatherly said of how his son adjusted to his and Amelia's split. "Especially when one of your parents is on the other side of the country.".
"When I got remarried, I wanted to do my very best to ensure that rupture wouldn't happen again. My kids and my marriage are the things I'm proudest of," he added.
In 2000, Weatherly met then 18-year-old actor Jessica Alba on the set of the sci-fi film Dark Angel. Despite the 12-year age difference, the two fell in love and eventually got engaged. Unfortunately, after two years together, Jessica Alba and Michael Weatherly split.
"It just didn't work out. I was so young, 18, when I started dating him," Alba told Cosmopolitan. "I was a virgin, I knew I wanted to be in love with the first person I slept with because, for almost everyone I knew, the first experience made them feel like s**t. So I wanted to be really careful that he was going to be in love with me and wasn't just going to leave me."
2003 began with a rocky start for Weatherly. However, he soon after found himself the job of a lifetime.
Michael Weatherly as Anthony DiNozzo on 'NCIS'
Alongside actors Mark Harmon, Pauley Perrette, and David McCallum, Weatherly starred in the new series NCIS, cast as Anthony DiNozzo.
From his previous experiences, Michael Weatherly was a little reluctant to take the gig since he knew that it could end after just one episode. Also, it was a spinoff of the series JAG.
However, after meeting producer Don Bellisario, he understood that the NCIS project really could be the one for him.
"I went and had this dinner with Don Bellisario in Australia. And his personality, his storytelling, and his presence and everything kind of won me over. I mean any questions I had, I just wanted to meet him as a fan of like Magnum, P.I. And then to get into with him, I was like this could work," Weatherly recalled.
"Then I got this call, saying it's an offer to do it. And I sort of had to sit there and think, so how does this work – one out of every ten pilots is picked up, right? Isn't that about it one out of every 10?"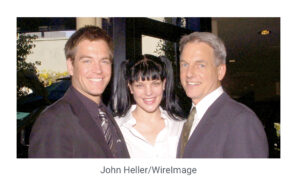 Michael Weatherly decided to jump on the project that was NCIS. The show aired for the first time in September 2003, and it took a while until it gained recognition. But once it did, it was a huge success. NCIS became one of the most-watched shows globally, with millions tuning in each week.
Michael Weatherly's relation with 'NCIS' co-star Cote de Pablo
Working on a major television show for years means having a good relationship with your co-stars. Even though it might work anyway, it sure makes everything easier if they get along.
Michael Weatherly worked closely together with all his co-stars. But one relationship that was something special for big parts of the audience was the one between him and Cote de Pablo, starring as Ziva David.
The two worked together for years before de Pablo left the show in 2013. Even though they got along well. in the long run. their first screen test together was something else.
Speaking with Deadline, de Pablo revealed that she wasn't a fan of Michael Weatherly at all.
"I remember so vividly the screen test with Cote. She just loathed me instantly — and I mean Michael Weatherly — but we quickly became very close friends," Weatherly said, adding that she reminded him of Salma Hayek.
"My first impression was that you were a very put-together young lady from New York. I was amazed by the focus and the clarity of the performance, and before I knew it, I had fallen hopelessly, desperately into an enchanted spell," he told Entertainment Tonight.
Even though their first meeting might not have been the greatest, Weatherly and de Pablo became great friends and co-workers.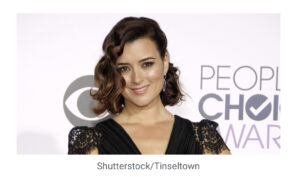 Their on-screen chemistry had the viewers think they also had some kind of romance outside of NCIS, however, that was never the case.
"She and my wife get along very well"
In fact, Michael Weatherly and De Pablo's on-screen chemistry and romance remind him of his relationship with his off-screen wife, Bojana Jankovic.
"She and my wife get along very well, of course, because they both know that I'm wrong all the time," he told People.
Cote de Pablo's departure from NCIS in 2013 came as a big shock to the viewers. She felt that the script wasn't as good as it once was, and decided to leave. For the audience it was a big loss – and for her co-stars it also became emotional.
"It came about pretty quick. Right before we were getting ready to go into production," Michael Weatherly said of her departure. "And it's been a very moving and just sort of deep experience, profound, if you will, working through the transition."
"I got so emotional, I grew a beard. That's what happens," he added.
Even though cast members have left NCIS, it is still a massive success story.
According to The Hollywood Reporter, the show is licensed in more than 200 countries today, with numerous CBS spinoffs such as NCIS: New Orleans, NCIS: Los Angeles, and NCIS: Hawaii.
NCIS has been nominated for three Primetime Emmys and won several other awards throughout its lifetime. Michael Weatherly, unfortunately, didn't earn an individual award or nomination for portraying Anthony DiNozzo. But that didn't mean that he wasn't great in his role, especially when considering that he appeared in a total of 308 episodes.
Alongside his fellow co-stars, Weatherly introduced the show at Carnegie Hall in 2003. And already, at that point, he knew it would work.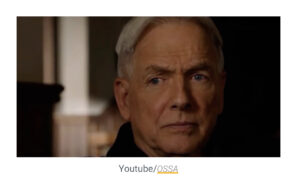 "Mark Harmon, Pauley Perrette, David McCallum, and myself, there was this moment as we walked out where, I don't know who took who's hands first, but the four of us held hands, sort of organically. You can't design that stuff. And we all got to the lip of the stage and looked at each other and had this moment of connectivity," he told AssignmentX,
"Something different and exceptional about Mark's attitude"
Over the years, there were some controversies and bad blood between some of the actors on NCIS. For example, Pauley Perrette and Mark Harmon were said to have had quite a feud in later years, but the relationship with Mark Harmon was always great for Weatherly.
The first time they met, 53-year-old Weatherly recalled the two being very different – and during the pilot filming, he had Mark Harmon very confused.
"We were just looking down there going, 'what is up with your polarity? What's going on? The water goes down the drain the other way for me,'" he told The Futon Critic.
"I said, 'I got a rubber gun, and I got a fake badge,'" he said when about the pilot. "And Harmon looked at me like, 'That is your CNN answer?' And I was like a little kid who had one too many bowls of Count Chocula."
"The glue of the show happened with Mark Harmon from that moment stepping forward and saying his words about, 'we are going to give you a show that's the best show we can deliver, and that's our promise to you.' And I think the four of us felt there was something different and exceptional about Mark's attitude, and it imbued us together with a sense of, we were bound together at that moment," Michael Weatherly further explained.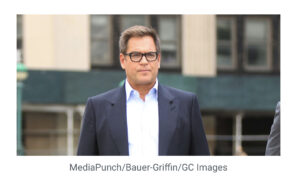 Mark Harmon left the show in 2021, but Michael Weatherly left way earlier. He decided to quit NCIS in 2016 before quickly switching it up to star in the CBS show Bull.
Michael Weatherley – wife, children, net worth
"It came about at the right time. I was burnt out by NCIS, and I was ready for a new challenge. Sometimes change is as good as a rest," he told The Hollywood Reporter in 2016.
"It really felt like a circle that had gone all the way around, and I really felt happy with the resolution of character and my time on the show."
Since he left NCIS, Michael Weatherly has appeared on over 100 episodes of Bull, which still runs today. According to Celebrity Net worth, he has a net worth of around $45 million.
Further, he has settled down with his second wife, Bojana Jankovic, who works as a physician.
The couple tied the knot in 2009. In 2012, they welcomed daughter Olivia, and in 2013, their son, Liam, was born. However, their relationship got off to a pretty rocky start.
In 2007, Weatherly and Jankovic met in Vancouver. At the time, Jankovic was in medical school, and Weatherly asked her out on a date. Bojana said she was very busy, but Michael was a stubborn man.
"Chased" his wife to get a date
Bojana Jankovic was to go on a trip around Europe for three weeks with her friends. Weatherly asked her questions about it, and it turned out that they were to stay their first night in Paris.
Therefore, Weatherly took advantage of the moment – and asked her out to dinner in Paris.
"The chase was very good. She knew exactly what she was doing," he recalled.
Jankovic and Weatherly went out on a date, and it was at that point she discovered that he was a star on NCIS. However, she hadn'ät had the time to watch the series, but quickly she learned that he was treated like a celebrity.
The date went fine – and in 2009, the couple married. Now, they happily live in Los Angeles, with Michael Weatherly being very careful to leave his work on set.
"I don't bring my work home," Michael Weatherly told People. "I'm a single-track-mind person, so at work, I do my work, but at home, I'm devoted to my kids." He credits his profession for a lot of his personal growth. "Acting has given me a way of understanding myself," he says. "It's made me a better person."
Would you like Michael Weatherly to return to NCIS or not? Give us your thoughts in the comment section.
Meanwhile, share this article on Facebook with friends and family if you also enjoy watching NCIS!