The joy of a newborn and first grandchild is something you never forget but for one UK grandma this wonderful occasion was filled with heartache.
On September 9 Abbie Hallawell's grandson Parker John came into the world but her 17-year-old daughter was left brain-dead and in a critical condition.
Teegan Barnard had given birth to a healthy 9lb 90z boy in September 2019 but she had experienced serious complications and suffered a cardiac arrest. She passed away several weeks later.
Abbie and Parker's father will raise her little boy and Abbie says she will do everything in her power to make sure her grandson knows how much his mom loved him.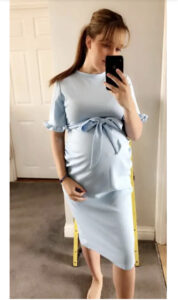 The mum was left brain dead after developing a bleed during her labour
"She was so excited — she would have been the best mummy in the world," Abbie said, according to The Sun.
"She had so much love for him and didn't even get to show him. . . I'd do anything to have her back — I miss her more than anything in the world. We were more like best friends than mother and daughter."
Abbie made sure Teegan got to hold her baby boy in the final weeks of her life and took pictures to show to Parker as he grows up.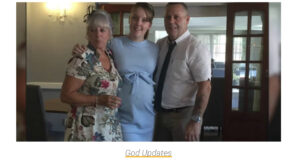 "Seeing Parker in his mummy's arms where he belongs has been so important to me," she said.
The heartbroken grandmother even captured Parker smiling while lying next to his mom in her final moments.
"I put them together at every possible moment," Abbie says. "Now she has gone, we dress Parker in vests with his mum's picture on. I want to keep her close to him always."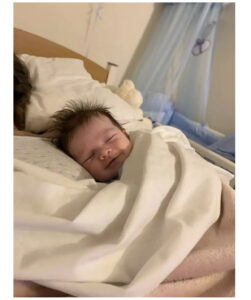 My heart goes out to Teegan's family and the little boy that she will never get to show just how much she loved. Rest in peace.
I'm glad that Parker will know how much his mom loved him and get to know her through his loving grandma as he grows. Please share.