Sad news in the rock world this week as one of heavy metal's biggest stars is retiring from the stage: Ozzy Osbourne, 74, has announced he will no longer tour due to declining health, related to an injury to his spine.
The legendary Black Sabbath vocalist, known as the "Godfather of Metal," shared the news on his social media accounts early this morning.
"This is probably one of the hardest things I've ever had to share with my loyal fans. As you may all know, four years ago, this month, I had a major accident, where I damaged my spine," Osbourne wrote.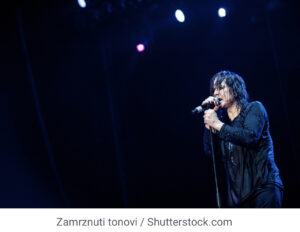 "My one and only purpose during this time has been to get back on stage," he continued. "My singing voice is fine. However, after three operations, stem cell treatments, endless physical therapy sessions, and most recently groundbreaking Cybernics (HAL) Treatment, my body is still physically weak."
Osbourne went on to announce that he is canceling his upcoming European and UK tour dates, writing that he has "come to the realization" that he is "not physically capable" of performing the tour dates and that he "couldn't deal with the travel required."
This is probably one of the hardest things I've ever had to share with my loyal fans… pic.twitter.com/aXGw3fjImo

— Ozzy Osbourne (@OzzyOsbourne) February 1, 2023
Osbourne was set to continue his "No More Tours II" tour, which was billed as a farewell tour. The tour has faced years of delays due to Osbourne's health issues and the COVID-19 pandemic.
Osbourne had been set to continue the tour this year, along with the heavy metal band Judas Priest. But now, he has decided it would be best to cancel.
The announcement brings to end one of the longest and most legendary touring careers of any rock star. Osbourne has been touring since his earliest days with Black Sabbath, all the way back in 1970.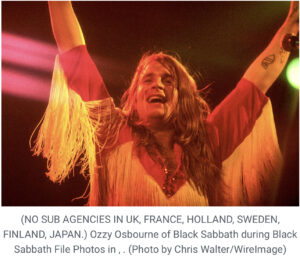 Osbourne's concerts, both as a solo act and with Black Sabbath, have been a favorite of metal fans. He is known for his energetic stage presence and theatricality. Some of his notable tours include the 1980 "Blizzard of Ozz" tour in support of his first solo album, and the yearly "Ozzfest" music festival.
In the earlier years, Osbourne's concerts were also known for being unpredictable and sometimes controversial, including a 1982 incident in which Osbourne bit the head off a bat on stage, a stunt he has regretted.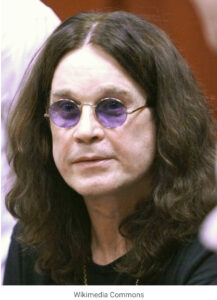 While this is the end of his illustrious touring career, Osbourne hopes to continue performing in a manner that doesn't require extensive travel.
"Never would I have imagined that my touring days would have ended this way," Osbourne wrote. "My team is currently coming up with ideas for where I will be able to perform without having to travel from city to city and country to country."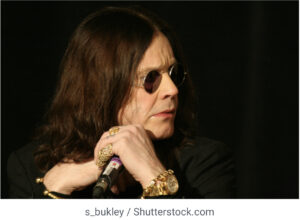 "I want to thank my family……my band…….my crew……my longtime friends, Judas Priest, and of course, my fans for their endless dedication, loyalty, and support, and for giving me the life that I never ever dreamed I would have. I love you all…"
It's the end of an era for metal fans, but it's clear Ozzy thinks this is the right time to stop touring and put his health first.
We're wishing Ozzy Osbourne the best! Please share this news if you love Ozzy Osbourne!