They may be among the most famous children in the world but that doesn't mean the usual parenting rules don't apply to them.
Despite the eyes of the world being on this famous trio of siblings since they were born, their parents have worked hard to ensure their childhood remains as normal as possible.
Prince George, 8, Princess Charlotte, 6 and youngest Prince Louis, 3, have a strict bedtime routine, enforced by their family nanny Maria Teresa Turrion Borrallo.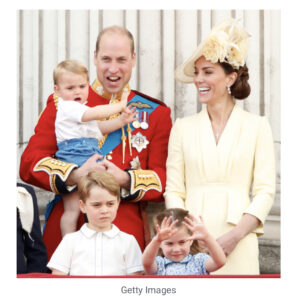 Borallo joined the royal household when Prince George was 8 months old. The children's caretaker, who is from the Spanish city of Palencia, wears a brown uniform to show she's a graduate from the prestigious school of Norland, in Bath, England, well known for training the caretakers of the UK's most notable families, as per Town and Country magazine.
All parents know that if a child doesn't get enough sleep it can affect their behavior, something these children could end up playing out in front of the cameras.
"There will be no messing," Norland Nanny expert Louise Heren told The Sun. "That's because Maria will be aware that as they step off planes, holding mum's hands, smiling and waving to the crowds, there can't be any crying or terrible twos or tantrums."
The Duke and Duchess of Cambridge ensure that they get home from their royal engagements in time for the children's bedtime set at 7 pm for all three children.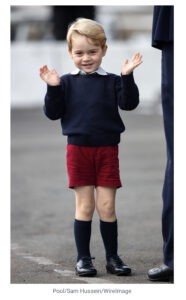 Even with the luxury of a nanny it's not always easy getting children into bed at a set time each night, it involves a lot of energy most parents don't have at the end of the day.
At a royal engagement in south Wales early last year Prince William revealed that it was certain story that had saved many bedtimes for him.
While out meeting parents at an ice cream parlor, William spotted a child reading Julia Donaldson's book "Room on the Broom" and told them "I read this to our children all the time." William also joked that it had saved many bedtimes, revealing that he had met the author when she received her CBE for services to literature. "I said 'do you realise how many parents you have saved at bedtime?' he said, as per Hello Magazine.
The UK author is famous for her children's story books such as "The Gruffalo" and "Superworm", many of which have been turned into television shows.
Despite their hectic schedules, the duke and duchess are extremely hands-on parents and enjoy taking family vacations together with Catherine admitting in 2019 that her favorite thing to do is spend time together as a family.
Though the family live in the palatial apartment 1A at historic Kensington Palace they have hinted that they have a modern approach to decorating their home.
In 2018, the Duchess of Cambridge told Marcus Engman, IKEA's Head of Design, that she and Prince William chose IKEA to decorate their children's bedrooms.
William also revealed that as well as a strict bedtime of 7pm, there are also rules concerning screen time, an issue all parents can probably relate to.
Prince William has admitted in the past that knowing how to monitor the family's screen time is something they've found difficult.
While speaking about parenting in 2018, William said that working out a balance for online time was "quite difficult."
"We still haven't worked out what the right balance is for online time. It's quite difficult, it's still a very fluid dynamic," he said, as per Cambridge News.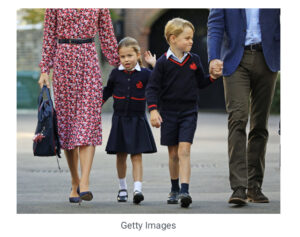 "We're going to have that discussion with our family, how on earth are we going to police and have family time when the phones are all put down and you're offline?
"Because we're all so connected now that we've got to say, 'right, for instance, we're eating now'."
William then questioned how other parents dealt with the common problem, adding: "This generation are going to be the first generation to grow up fully immersed in mobile phones, social media, lots of stuff.
"And yet our generation, the older generation, the parent generation, we're completely left at, 'how do we deal with this? Where do we go to? Where do you learn about how to look after your children's digital world?'"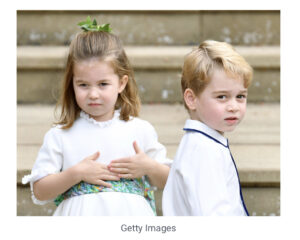 It's nice to know that even royals face the same issues we all do as parents.
Please share with all the royal fans you know.