Prince Harry, Meghan Markle, and their family chose to leave the UK and instead settled in Santa Barbara, California. Since the infamous Oprah Winfrey interview earlier last year, the couple has been staying out of the spotlight, at least regarding the Royal family.
The relationship between Harry, his brother William and the rest of the Firm has been said to be frosty. However, reports suggest that he and Meghan want to restore the relationship, especially since their children Archie and Lilibet have many family members they haven't even met.
But visiting the UK might not be as easy as it seems. According to his legal representatives, returning to the UK can be dangerous. And with the lack of police protection, it comes "too great a personal risk."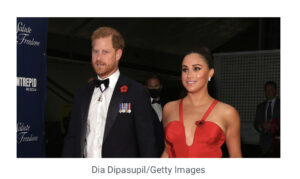 These days, Harry and Meghan have settled down in their new home in Santa Barbara, California. Last year, the couple welcomed their second child, daughter Lilibet, and are dedicating themselves to new projects outside the royal sphere.
Harry & Meghan – fresh start in California
The couple released the first picture of Lilibet just before Christmas. In an appearance on Ellen DeGeneres, Meghan gave viewers some insight into their family life. Their son, Archie, had dressed up as a dinosaur and Lilibet as a skunk for Halloween.
"We were home, and we saw you guys [Ellen DeGeneres and her wife Portia de Rossi], which was great, but we wanted to do something fun for the kids, and then the kids were just not into it at all," Meghan recalled. "Archie was a dinosaur for maybe five minutes."
"Not even five minutes," Ellen asked.
"It was not even five minutes," Meghan said.
In the wake of the Oprah Winfrey interview, Prince Harry and Meghan Markle put themselves in a challenging situation within the Royal Family. But, with that said, they needed to speak out on what had happened.
Harry made several claims about his family, including that he insisted his brother was trapped. Moreover, Meghan spoke about her mental health and felt terrible in England. She also revealed that she wasn't helped through her anguish by the Firm.
The relationship between Harry and his older brother William had already become strained before that infamous sit-down. But the interview turned things positively sour.
Both William and his wife Kate Middleton were said to have been outraged by the interview for several reasons. Meghan revealed that Kate had made her cry during her wedding dress rehearsals, a claim that left the latter fuming.
Relationship with the Firm
At the same time, Harry was too outspoken for William's taste – and William was rumored to believe his brother chose "fame over family."
Reports stated William was willing to give Harry one more chance after the Oprah Winfrey interview. However, things took another turn for the worse as the couple went on to appear in several other interviews.
On the Armchair Expert podcast, Harry spoke candidly about his struggles and seeing a therapist. He also shared his thoughts on his upbringing.
Harry did say that he places no blame on his father but did add that Prince Charles handed down a "cycle" of "genetic pain and suffering."
Not only that, but Harry also revealed how he wanted to leave the Royal Family in his early 20s. Much of that had to do with seeing how his mother, Princess Diana, was treated before her death.
Perhaps unsurprisingly, Harry's revelations looked to have caused plenty of problems with his family in the UK. Royal expert Nick Bullen said at the time that Prince William was "shocked by the number of things his brother has said over the last few weeks."
Bullen told US Magazine that William was likely to want "the relationship repaired" between himself and Harry. However, their brotherly dynamic was "different" from the one between a father and his son.
"It's really Charles and William versus Harry and Meghan"
Over the last few months, royal coverage has focused mainly on Queen Elizabeth. Unfortunately, the monarch had to cancel several trips and royal duties due to health problems, but thankfully, now she is back on her feet.
Since the Queen can't perform royal duties as before, Prince Charles and his son William have had to step up. This is especially important after the passing of the Queen's beloved husband, Prince Philip, last year.
Naturally, Charles and Harry's relationship hasn't been at its best following his and Meghan's split from the Royal Family; the comments about the Firm reportedly sparked angry reactions in Buckingham Palace, especially from Charles.
William, it's said, took Charles' side in the alleged feud with Harry. And in the book Brothers and Wives: Inside the Private Lives of William, Kate, Harry, and Meghan, bestselling author Christopher Andersen revealed details about the two brothers' relationship.
The author claimed that rather than standing up for his brother during the immense fallout, William took his father's side.
"It's really Charles and William versus Harry and Meghan," Andersen told Fox News.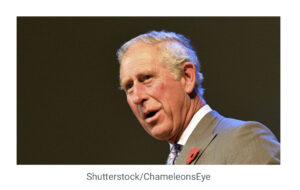 William and Harry met for the first time since the Oprah interview when a statue of their mother, Princess Diana, was unveiled in London in June of last year.
Charles invite to Harry & Meghan
Many believed that it would be a time for the two brothers to make amends and iron out any problems. According to Andersen, though, nothing had changed as of December last year.
The author claimed that William wasn't returning any of Harry's phone calls and hadn't for months. As for Charles and Harry, the two hadn't spoken at all.
At the same time, Harry's relationship with his father Prince Charles is reported to not be at its best either. However, that doesn't mean that the love of family has burned out. In January, the Express reported that Charles would love for Harry and Meghan to visit the UK since he wants to spend time with his grandchildren, Archie and Lilibet.
The news outlet reported that Charles is "desperate" to meet his grandchildren – and has invited Harry and his family to stay with him during their visit.
In fact, staying with his father might be the only choice for Meghan and Harry to visit the UK. Why? They fear that the security concerns are too big for them to visit at all.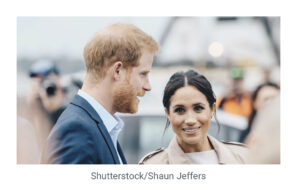 It all started the day before Harry attended the Diana statue unveiling last year, as he met seriously ill children at the WellChild garden party in Kew Gardens, West London. However, his car was reportedly chased by paparazzi photographers once he left.
"Unable to return" to the UK without more protection
It isn't clear whether that specific incident is why Harry and Meghan aren't feeling safe if returning to the UK. But still, they now have issued a statement through their legal counselors, claiming that they need protection.
The Daily Mail reported that Harry had sought a judicial review of a Home Office decision not to allow him to pay for protection from the police when in the UK. Shortly after, the couple's legal representatives issued a statement, saying that Harry "inherited a security risk at birth, for life."
In the US, Harry and Meghan have their private security team. However, according to reports, they don't have the "adequate powers" to protect them while in the UK. Without more protection, Harry and his family cannot return to his UK home, the statement said.
"While his role within the Institution has changed, his profile as a member of the Royal Family has not. Nor has the threat to him and his family," the statement read. "The Duke and Duchess of Sussex personally fund a private security team for their family, yet that security cannot replicate the necessary police protection needed while in the UK. In the absence of such protection, Prince Harry and his family are unable to return to his home."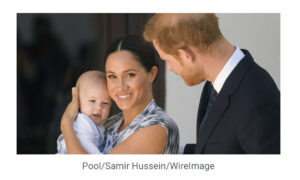 When Harry and Meghan were a part of the royal family, they received – just as the rest of the Firm – police protection funded by taxpayer money. Unfortunately for them, they lost the privilege when they stepped back in March 2020.
Important visit for Archie & Lilibet
The hope is for Meghan, Harry, and their two children to return to the UK when Queen Elizabeth celebrates her Platinum Jubilee, which will be a huge celebration this summer.
It would also mean uniting with the entire royal family and Lilibet and Archie to play with their cousins, including George, Charlotte, and Louis.
The Queen would surely be delighted by their presence since she hasn't met Lilibet – who was named after the Queen.
For Harry and Meghan, it's essential that their children get a loving relationship with their cousins, a source told US Weekly. Therefore, the trip back to the UK is very important. However, they won't go if the security problems are unsolved.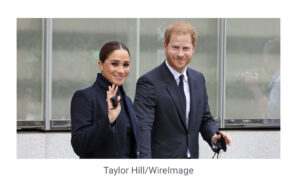 "Harry has his heart set on returning to the UK to see the queen with Meghan, Archie, and Lilibet, but that will only happen if the government takes the appropriate measures to protect his family," an insider told the US news outlet. "He refuses to put them at risk. Their safety comes before anything else.
Protection "necessary if his family is to return to the UK"
"Harry and Meghan are doing everything they can to make the world a better place and feel it would be wrong to rob their children of the opportunity of getting to know their cousins," the insider added. "It's obviously difficult because of the distance factor, so Harry sweetly organized a special Zoom call with Prince William so that the cousins could get to see each other."
Prince Harry is seeking a review of the decision not to allow him to pay for police protection. He believes that it's necessary if his family is to return to the UK or not. Further, he hopes that the decision will be re-evaluated.
"The UK will always be Prince Harry's home and a country he wants his wife and children to be safe in. With the lack of police protection comes too great a personal risk," the statement further read. "Prince Harry hopes that his petition – after close to two years of pleas for security in the UK – will resolve this situation."
What do you make of this? Do you think the royal family should provide security to Harry and Meghan, despite them leaving? Give us your opinion in the comment section.
Meanwhile, share this article on Facebook with friends and family if you also like reading about the Royal Family!