Ray Liotta, the prolific actor best known for his starring role in the mob classic Goodfellas, has died at 67.
According to Deadline, Liotta died in his sleep in the Dominican Republic while filming the upcoming film Dangerous Waters. The outlet described the breaking news as "a shocker," and further details are not yet known.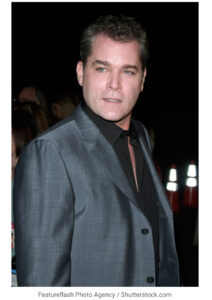 Liotta, born December 18, 1954 in Newark, New Jersey, made his debut on the soap opera Another World, and had his breakthrough as a film actor in Jonathan Demme's Something Wild, which earned him a Golden Globe nomination.
He then landed one of his most notable roles, playing the ghost of baseball legend Shoeless Joe Jackson in the 1989 film Field of Dreams.
But it was his next film, Martin Scorsese's acclaimed crime drama Goodfellas, that gave him his defining performance. Liotta portrayed real-life mobster Henry Hill, chronicling his rise and fall in the mafia over three decades.
The film, which also stars Robert De Niro and Joe Pesci, was a hit, nominated for six Academy Awards, and is widely regarded as one of the best films ever made.
"During the middle of it, I didn't know how it was gonna turn out," Liotta told the New York Post in 2020. "It was just a lot of fun playing make-believe with all these other people who loved to play make-believe."
Liotta continued to have success. He played Frank Sinatra in the 1998 TV movie The Rat Pack, won an Emmy Award for a guest starring role in ER, and earned acclaim for his role in the 1997 film Cop Land. He also acted in films like Hannibal, Identity, Smokin' Aces and Killing Them Softly.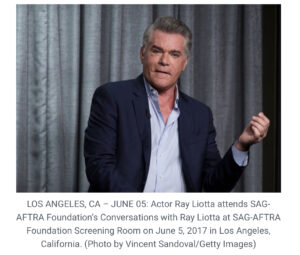 Liotta had made a major resurgence in recent years. He had a major role as a ruthless divorce lawyer in the film Marriage Story, which was nominated for Best Picture among other awards. He also appeared in No Sudden Move, and the Sopranos prequel film The Many Saints of Newark.
He also starred on the Amazon Prime series Hanna and the Apple TV series Black Bird. His upcoming films included the Elizabeth Banks-directed Cocaine Bear and a comedy directed by Charlie Day.
Liotta has one daughter, Karsen, from a previous marriage to actress and producer Michelle Grace. The couple divorced in 2004. According to TMZ, he was with his fiancee Jacy Nittolo in the Dominican Republic at the time of death.
Rest in peace, Ray Liotta. Thank you for decades of iconic performances. You will be missed.
Share this story with your favorite memories of Ray Liotta.