From the outside, Kelly Clarkson seemed to have a perfect life – a beautiful marriage, a successful career, and two wonderful children.
But behind the scenes, cracks had appeared, and they ran deep indeed.
One day, seemingly out of the blue, The American Idol star made an announcement that left many of her fans with heavy hearts …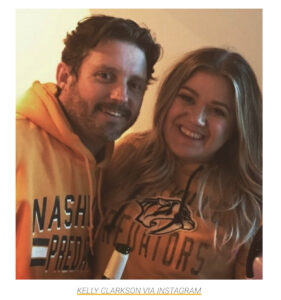 In June 2020, Kelly Clarkson announced that she wanted a divorce from her husband Brandon Blackstock. The couple had been together since 2012.
Kelly cited "irreconcilable differences" as the legal grounds for divorce, which technically meant that Kelly and Brandon couldn't get along with one another enough to keep the marriage alive.
For many, the news came as a shock. Personally, I really thought Kelly Clarkson and Brandon Blackstock would last forever – they seemed to be the perfect couple. And obviously, I wasn't the only one surprised.
"It came out of nowhere. It's all so sad for the kids. They were always such a loving family. It never seemed like they had any issues," one source told E! News.
But if we dig a little deeper into the matter and Kelly's marriage, we find worrying signs and clues that their marriage wasn't that perfect after all.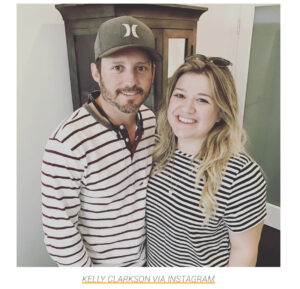 Just a few days before the split became public, Kelly Clarkson, 39, revealed some interesting details in an interview with Glamour Magazine.
Among other things, she talked about spending time with her family during COVID lockdown, in quarantine at the family's ranch in Montana.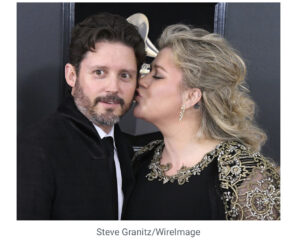 "Honestly, I have been on an emotional roller coaster. This has been really hard as a working parent, because I'm still doing all the same jobs. It's been exhausting, honestly, cooking every meal and cleaning nonstop after toddlers and teenagers! Everybody's learning from home now, and the teaching! So, everything has been crazy," she said.
Unquestionably, the pandemic hit Kelly's life hard. And as you probably know, everything that happens at home affects the marriage.
All over the world, seemingly happy couples have been splitting up or divorcing as a result of lockdowns and quarantine rules putting strain on their relationships.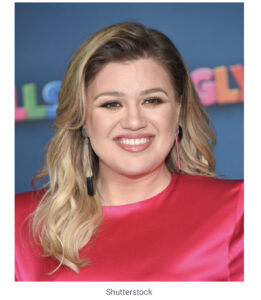 In the interview with Glamour Magazine, days before filing her divorce, Kelly discussed her abandonment issues and self-love. The American singer and television host was abandoned by her father at age 6.
"I don't think you get rid of that. I have people in my life that suffer from addiction to certain things, and that doesn't go away. It's always there. It's just navigating your life around that existence in your life," she said.
"You don't ever one day wake up and are like, 'Okay, I'm totally cool with the fact that I have major abandonment issues,' because horrible things happened."
If you look at the circumstances, you can understand why the marriage lost its spark. Both Kelly and Brandon have worked extremely hard and both have invested heavily in their careers.
They didn't always have time for each other – something that is fundamental in keeping any relationship alive.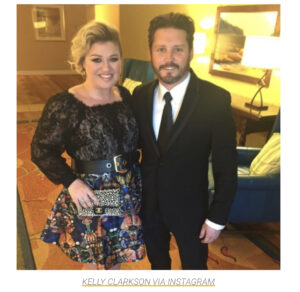 "We have forgotten two out of four of our anniversaries," Kelly Clarkson told Entertainment Tonight in 2017.
"But the great thing about us is we collectively do it. It's not like one of us forgets and one of us remembers. We both epically fail. We're always very busy. The only times we've remembered our anniversary is when we had [it] off. If we're working, we forget what day it is."
Married in 2013
Kelly and Brandon first met at the American Country Music Awards in 2006. Brandon Blackstock, a talent manager, was the son of Kelly's former manager Narvel Blackstock.
"[Brandon and I] met years ago when I was working with Rascal Flatts, and he used to tour manage with him. I didn't really know he was [my manager's] son, and it was kind of weird. I was like, 'Dude, I gotta know that guy,'" she once told the television presenter Ryan Seacrest.
"We were just in a room together, and then he came up and said he was from the same hometown as me. And I was like, 'Oh, we're so getting married,' I was so that girl. When he became single, I was on the prowl."
In 2012, the couple began dating. Just one year later, Kelly and Brandon tied the knot at the Blackberry Farm in Walland, Tennesse. It looked like Kelly had found herself a good man who was down to earth, just as she is.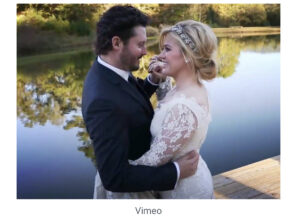 At that moment Kelly was bursting with happiness -– she was so in love and desperately happy to have finally found her soulmate.
"Brandon is not my other half. He's a whole, and I'm a whole. I've never believed in someone taking care of me, and that's probably because I grew up poor and without a lot of family stability," she said.
Not long after the wedding, Kelly gave birth to her and Brandon's first baby, River Rose. In 2016, the couple welcomed their second child, Remington. Together with Brandon's two kids from a previous relationship, Seth and Savannah, they melted into a beautiful and modern family.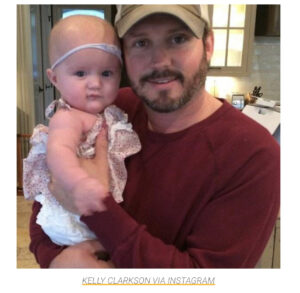 "We're a blended family, but we believe in the same kind of discipline for our children. We have very similar goals in life as far as, personally, what we want to accomplish. I mean, we're different, [and] we work on that because we're two different worlds coming together, but it's working," Kelly Clarkson told Entertainment Tonight in 2017.
Kelly has always stood up for her children, and also made sure to always include Brandon's children in the family. As with all families, however, there were challenges and difficulties.
Son's medical problem
Just months before filing for divorce, Kelly spoke openly about her son Remington's medical problems. During a baby shower event online, Kelly revealed that 4-year-old Remington had both speech and hearing problems.
This made it extremely difficult for Kelly and Brandon to communicate with their son, and of course, caused a great deal of concern.
"[Remington] had a speech problem because he had this ear problem when he was a baby. We didn't know. But way deep down in his ears, he got clogged up with a ton of wax where we thought, almost, he was deaf because he spoke as if he was underwater. We found [out] it was something simple, but it pushed him back almost nine months, " she said.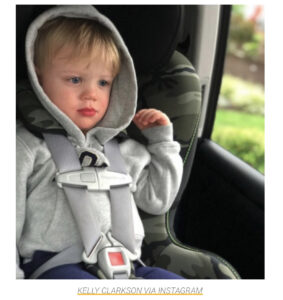 It's not impossible that the stress surrounding Remington's medical problems affected Kelly and Brandon's marriage, but there were several different reasons at play behind their sudden breakup.
One source close to the family told People that the quarantine in Montana "exacerbated" previous issues present in Kelly's and Brandon's relationship.
"Things had changed in their marriage and the split was a while coming," one insider told People.
"They both work so hard. It's nearly impossible to enjoy each other, especially with the children needing constant attention."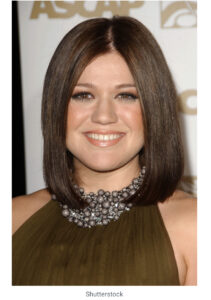 In July 2020, Brandon responded to Kelly's divorce petition. At first, the couple tried to solve things together behind closed doors, for the sake of their children.
"I think, as women especially, we're trained… to take it all on, and you can deal with it, and you're fine, but it's your babies that you worry about," Kelly said.
But over the past year, there have been some controversies. Things turned pretty ugly when Starstruck Management Group, where Blacktock works as a talent agent, sued Kelly. The company claimed that Kelly owed them over $3 million in unpaid commissions.
In December 2020, Kelly countersued.
Kelly Clarkson prenup
According to sources, Kelly and Brandon signed a prenup a few days before their wedding. The prenuptial agreement has now been validated by the judge in the divorce case, according to Entertainment Tonight.
"[Clarkson] has always been a very organized businesswoman, so her decision to have a prenup just reflects that and protects her earnings. Kelly is very kindhearted, generous and giving, so Brandon will be just fine," the source said.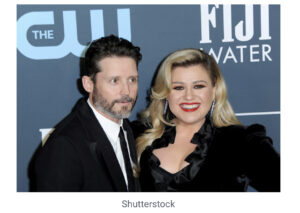 The prenup gives Kelly proprietary rights to the Montana ranch where Brandon is currently living. Brandon had challenged the prenup and claimed that he worked full-time on the ranch and had huge business plans for the establishment.
In November 2020, a judge awarded Kelly primary custody of the couple's children, 7-year-old River Rose, and 5-year-old Remington. In July 2021, another judge decided that Kelly will have to pay Brandon $195,601 per month in spousal and child support.
Reba McEntire supported her
In 2021, Kelly Clarkson's ex mother-in-law, Reba McEntire, also gave her opinion on the messy divorce. The country diva was married to Narvel Blackstock, Brandon's dad, for almost three decades.
Kelly Clarkson looked up to Reba McEntire and was thrilled when she learned that the legendary songstress was going to be part of her family.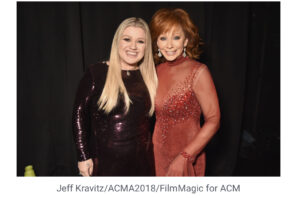 In 2015, after 16 years of marriage, Reba and Narvel Blackstock announced that they would be going their separate ways.
The divorce came as a shock for many, including Reba.
But Reba still saw Brandon Blackstock as his stepson and had strong feelings for both him and his wife, Kelly. Unfortunately, their marriage would end just as badly as Reba's.
When Reba was asked if she had any advice for Kelly, she replied:
"You know, I love them both. Brandon's my stepson, Kelly's my good friend… I am pulling for both of them. I hope they're happy and healthy and pull though this. I pray everyone gives them the encouragement they can because they need it right now, both of them do. I love the both of them with all my heart," Reba told Extra.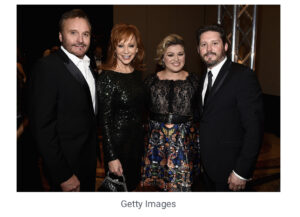 Marriage update
A lot has definitely happened since June last year, but Kelly has been cautious with her comments regarding the divorce. The divorce was finalized on August 3, 2021.
Recently, though, the American Idol winner provided some interesting updates regarding her future plans. In a conversation with Gwyneth Paltrow on the Kelly Clarkson Show, the 38-year-old singer made a pretty emotional announcement.
Kelly, who has written no less than 60 songs during her divorce process, said has no intention of marrying again.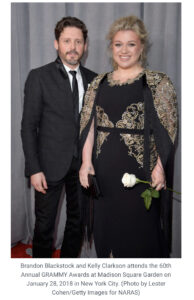 "Coming from someone who's literally amidst a divorce, I can't even imagine doing it again," she said.
"I'm actually in that place where I think a lot of people, I've heard, that go through divorce, it's almost like you start dating yourself again, like you actually make time for you again, and I love dating me."
In December 2021, she joked that she'd probably be "single forever" because she has trouble seeing the "red flags" when it comes to men.
"I'm always that person that's like, 'Oh, I don't know. Maybe they were having an off day,'" she explained when she was talking with Andy Cohen during an episode of "The Kelly Clarkson Show."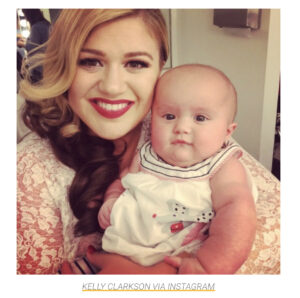 Divorce is never easy, but I hope Kelly and Brandon find love elsewhere, someday. A divorce must take time and the children will of course have to come first.
As for Kelly, I hope she always remembers that she has such a wonderful heart and that she is a down to earth country girl, a strong woman and a great mommy!
Wishing the best for Kelly and Brandon as they go their separate