Richard Gere has been married to both Cindy Crawford and Carey Lowell. In 2015, he wed his third wife, Alejandra Silva, who the Hollywood actor has known since she was only a child.
Silva – 33 years younger than her husband – and Gere married in 2015, and since then the two have created a wonderful family. However, the details of their relationship have been largely kept out of the limelight.
In an interview with Hello, Silva has now spoken out, and in doing so confirmed what many fans suspected all along.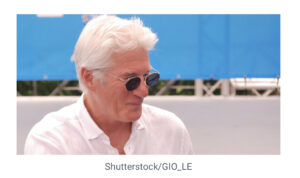 Richard Gere is one of the most decorated actors in Hollywood. After starting out working in the theater in London and Broadway, he got his big breakthrough role on screen in the thriller Looking for Mr. Goodbar, where he starred alongside Diane Keaton. A year later, he landed a starring role in Days of Heaven, and in 1980 Gere got the title role in American Gigolo.
Richard Gere – career
From there, Gere's career stayed on an upwards trajectory, and he became a well-known actor on the rise. After starring alongside Julia Roberts in Pretty Woman, Gere became something of a Hollywood heartthrob. Interestingly, he almost didn't appear in that movie at all.
According to Gere himself, it was Julia Roberts herself that convinced him to do the romantic classic.
"To be honest, I didn't know if I was doing this movie yet. She's across the desk, we're getting to know each other, we're flirty-flirty, nice-nice," Gere said in 2015.
"And [director Garry Marshall] calls up and it's kind of like, 'How's it going?' And I'm going, 'Yeah, yeah,' and she takes a piece of paper. She turns it around, and she pushes it to me. It said, 'Please say yes.' It was so sweet. And I was like [miming talking on the phone], I just said yes."
Gere moved on to roles in both Gentleman and An Officer. His many performances in romantic comedy films developed into his trademark. He didn't receive any Academy Award nominations, but it doesn't seem like awards are a thing that he really cares too much about.
Naturally, many actors and actresses dream of that huge Blockbuster role that will take them to the next level. If one looks back at Gere's filmography, though, there are no superhero films, franchises, or blockbusters to be found.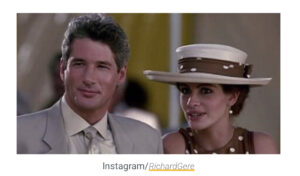 "My career has never been thought out," he told the Independent. "I never engineered a career. I just have always done whatever I wanted.
No work in major Hollywood productions
"You're restricted by what you're offered but the incredible list of brilliant directors and actors and writers I've worked with, you know I'm kind of amazed myself that I've been able to ride this career this long with such good people."
At one point in time, it was easy to assume that Gere would star in the very biggest of Hollywood productions for as long as he wanted. There's a reason he hasn't; according to him, one night in 1993 changed his career forever.
Richard Gere has lived most of his life as a Buddhist. He's been interested in Tibetan Buddhism since he was young and has been devoted to the Dalai Lama for a long, long time.
At the Academy Awards in 1993 – where Gere was to present the award for Best Art Director – he didn't read from his pre-agreed script. Instead, Gere used his platform to protest China's occupation of Tibet and its "horrendous, horrendous human rights situation."
Academy Award producer Gil Cates was furious and immediately vowed to ban Gere from future Oscars broadcasts.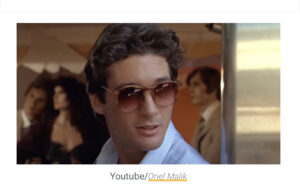 Yet Gere wouldn't let anyone stand in his way regarding what he thought and believed in. In 2008, he called for a boycott of the summer Olympics in Beijing, China. As a result of his two different foundations –International Campaign for Tibet and The Gere Foundation – he was actually banned for life from China by the Chinese authorities.
"There are definitely movies that I can't be in"
Gere and China became the worst of enemies. Incidentally, China soon after became the world's second-biggest box office market, and the big Hollywood studios obviously didn't want to miss out on potential revenue.
Gere has revealed in the past that, as a result, he has been dropped several times by the biggest studios, simply because the Chinese people and the country's authorities don't want anything to do with him in their films.
"There are definitely movies that I can't be in because the Chinese will say, 'Not with him,'" Richard Gere explained in 2015.
"I recently had an episode where someone said they could not finance a film with me because it would upset the Chinese."
Back in 1997, Gere got to see first-hand just how much the relationship between the film studios and the Chinese market was really worth.
After he had finished filming his part of the film Red Corner – where he starred as an American businessman wrongfully accused in China – MGM made a staggering decision.
"Everyone was happy with the film," Richard recalled.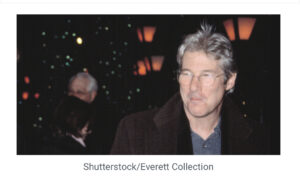 "I get calls from the heads of the studio. Went on Oprah. Then, out of nowhere, I get calls saying, 'We don't want you doing press.' MGM wanted to make an overall deal with the Chinese. China told them, 'If you release this film, we're not buying it.' And so, they dumped it."
Richard Gere – private life
On another occasion, Gere had a damning experience when he was set to do an independently financed film outside of the big studios. It was never intended to be released in China … but the director was Chinese.
"Two weeks before we were going to shoot, he called saying, 'Sorry, I can't do it,'" Gere recalled.
"We had a secret phone call on a protected line. If I had worked with this director, he, his family would never have been allowed to leave the country ever again, and he would never work."
These days, Gere has dedicated his time to smaller films and indie projects – something he absolutely loves. More importantly, the 72-year old has created a larger family with his wife, Alejandra Silva.
Throughout his career, Gere hasn't just been focused on his work. The Philadelphia, Pennsylvania native is also a family man, and has been married three times and welcomed several children.
In the '90s, Gere was married to Cindy Crawford. In 2002, he tied the knot with Cindy Lowell, with whom he welcomed son Homer James Jigme Gere. Homer is now 21 years old, and it's fair to say that Richard passed on his charm.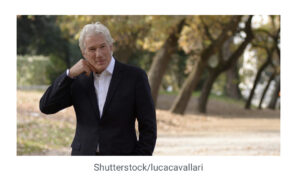 The couple divorced in 2016, but it didn't take long before Gere found the woman that he now intends to spend the rest of his life with.
Who is Richard Gere's wife Alejandra Silva?
Alejandra Silva and Richard Gere actually first met when she was only a child. Born in 1983, she was raised in the Spanish capital of Madrid. She grew up to work as both a publicist and an activist.
Following her studies in Dorset, England, Alejandra went back to Spain to study marketing and advertising.
She's since been working as a human rights activist, and in 2007, she promoted a non-profit initiative called Beautiful Life Fund. She's also worked closely with Real Madrid Football Club Foundation to help integrate underprivileged children into sports within their local communities in Africa.
Alejandra and Gere's families were friends. In 2014, the two met again in Positano, Italy, where Alejandra worked as a manager at a family-owned hotel.
One of their friends managed to re-introduce them, and it wasn't long before they felt a "very strong connection."
"Our karma was attracted the moment we saw each other," Alejandra Silva said in 2015.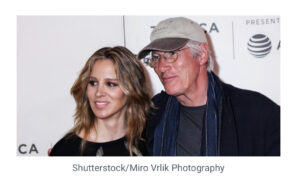 "We couldn't stop looking at each other all night, and since then we haven't been apart," she added.
"I feel like I'm in a true fairytale"
Both were in the middle of respective divorces at the time. That only served to help them connect better, according to Alejandra.
"Love stories with a complicated beginning, where you have to overcome difficulties together, can bring you closer," she explained. "I'm sure I did [have some doubt] at some point. In the beginning, he was more convinced than me. But from very early on, we felt that we were destined to be together."
Furthermore, she said that Gere sent her flowers until she agreed to go on a date with him. He also regularly writes her songs.
"I feel like I'm in a true fairytale," Alejandra told Hello Magazine. "Without a doubt, I feel like the luckiest woman in the world … What could be more romantic than a man who writes you songs every day?"
The two started dating, and by 2018 they decided it was time to settle down for real. The couple married at Gere's ranch outside New York City and Alejandra converted to Buddhism. These days, Silva and Gere live in The Big Apple.
Silva has a child, Albert, from a previous marriage. In February of 2019, she and Gere welcomed their first child together, Alexander. 14 months later, the couple announced that she'd given birth to their second son.
Alejandra Silva reveals private details
The 33-year difference between Alejandra Silva and Richard Gere might seem like a lot. However, we all know that true love has no number, and the most important thing is the bond shared with between two people.
Speaking with Hello, Alejandra explained that she's not bothered by their age difference, and they've decided to keep their marriage very private. In a recent interview, she offered a glimpse into their love story, which we, of course, already suspected was wonderful.
"In this life, it had to be like this. He has promised me at least 20 good years," she said.
"I have to confess that he has much more energy than me; he's much more active. I find it hard to keep up with him. He's not human. Everyone who sees you together says Richard's crazy about you. What does he say you've given him? He knows I love him madly.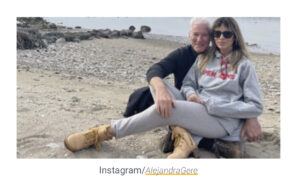 "I think I bring him stability. Above all, it helped I wasn't an actress or a model," she added.
"I never had any interest in that. What has united us the most is our desire to help other people who need it, our commitment to Buddhism and the Tibetan people. And he was able to see my unconditional commitment as a humanitarian, as a person, as a woman… It's the sweetest, most romantic dream I've ever had. That's why I've decided to stay in it."
Richard Gere and Alejandra Silva are truly happy, and we just love seeing them together.
Please, share this article on Facebook with friends and family if you also think age is just a number!