Rumer Willis revealed that she is pregnant just earlier this year. This will be her first child and her father Bruce Willis' first grandchild. Earlier this year, Bruce Willis was also diagnosed with frontotemporal dementia and his health has been reported to be slowly declining.
In the midst of all this, the family has a reason to celebrate; the birth of a new baby. Keep reading to learn more about their plans…
Rumer Willis is the daughter of actors Bruce Willis and Demi Moore. She is currently expecting her first child with her boyfriend Derek Richard Thomas. She broke the news of her pregnancy in December which had her family, friends, and fans all ecstatic for her.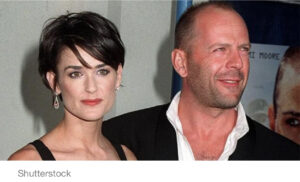 Demi Moore posted about how excited she was at the prospect of becoming a grandma. And Rumer has been keeping fans up to date about her situation and what she is planning.
The expecting mom sat down in an interview and revealed the plans for her baby's birth, "I think it was always my plan to do it unmedicated. That's how my mom did it, and I grew up knowing that. That was always just a part of what I wanted to create. But I think it's so individual."
The actress also is realistic about her plan, taking into consideration that it might change. She said, "The biggest lesson I've learned so far, during this transition to motherhood, is about surrender so ideally, I'm planning for a home birth, but if at any point someone was like, 'It's a little risky, or maybe not,' then I'd be like, 'cool, let's adapt and change."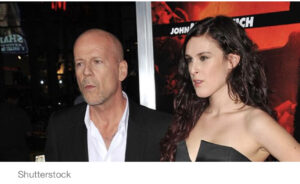 Demi Moore released her memoir earlier which was titled Inside Out. In her memoir the the 60-year-old actress got candid about the birth of her children saying she opted for a natural birth so that she could "feel every sensation."
She recalled what it was like to give birth to Rumer saying, "I wanted the exact opposite experience to the one my mom had: I wanted to feel every sensation, to be completely present and conscious for every moment of the delivery, no matter how painful."
Moore gave birth to all three of her girls at home with no medical intervention to ease the pain. All three of her girls Rumer, Tallulah and Scout were a natural birth. The actress recalled how she had to find a doctor who would support her birth plan and not advise medical intervention to ease or reduce her pain.
The mother-to-be has been very open about her pregnancy journey. She posted a video recently about a product that has been helping her prepare for giving birth. In the caption she wrote, "Rumer Has It: Mama Rue Favorite @perimom.perineal.massager. GUYS This is a game changer. This is not a ad just straight up the most magical tool. I feel so much more prepared for my non medicated birth because of this thing. If you have any questions DM me. Happy to share and talk about it."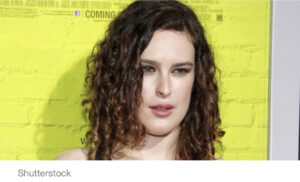 The birth of Rumer Willis' child will not just make her and boyfriend Derek first-time parents but also Bruce Willis and Demi Moore first-time grandparents!
The mother-to-be had her baby shower which itself was a star studded affair. The attendees included her mother Demi Moore, stepmother Emma Heming, and her sisters, Tallulah, Scout and Evelyn and Mabel. Influencer Stephanie Shepherd was also in attendance as well as Dancing With the Stars alum Peta Murgatroyd. Bruce Willis was notably absent from pictures, which is not surprising as the actor has kept a low profile since the news about his diagnosis for frontotemporal dementia was made public.
News and pictures of the former action star have been few and far in-between. But for his birthday last month, the family released pictures and videos of the celebration as they all sang for him and he blew out the candles of his cake.
It is so heartening to see the Moore-Willis clan being able to celebrate something even in the midst of the bad news they have gotten about Bruce Willis' health. We wish them all the very best!
Share this piece with other fans of Bruce Willis and his family so they can enjoy this precious news as well!