Shaquille O'Neal is perhaps one of the most beloved stars the NBA has produced. His presence in pop culture has been essential since the beginning of his career. The former NBA star is now 51 years old and recently underwent major surgery.
Keep reading to learn more about Shaquille O'Neals current health update.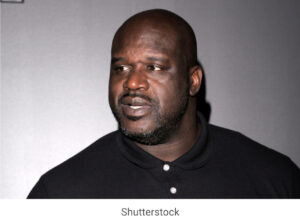 When people found out their favorite former basketball player Shaquille O'Neal was in the hospital for a surgery, they were of course worried. However, to abate any fears his fans might have had, the former NBA all-star took to social media. S
He made a post on Instagram with the caption, "I'm always watching @TurnerSportsEJ and @Candace_Parker miss y'all."
Having noticed the concern from fans, he followed this by writing a note of thanks, "To all the people who are worried and concerned. first off, let me say thank you.


He followed with writing, "And lastly no need to worry, just had to get some BBL WORK AKA #hipreplacement. Thanks and love you all. But no need to worry and yes I'm fine." Making a joke about getting a cosmetic procedure done to his butt as is popular with a lot of social media influencers and celebrities in Hollywood.
A fan asked the former professional athlete whether the surgery hurt to which Shaq replied, "Hell yes." This caused some other fans to step in and explain how their surgery and recovery was not as bad. "I had one done 1-11 and getting the other one done Thursday. It don't hurt," one fan wrote.
His friends also made hilarious jabs at the player. Nate Jackson wrote, "I'm glad you're ok. But while you're there have them fix yo feet." While Rick Fox added, "Good to know bro the Hips Don't Lie right @shakira?I got to get one next – 3 [trophies] come at a price."
We are so glad and relieved that Shaquille O'Neal is doing well! We wish him a speedy recovery so he can be back to his normal self! Share this update with other Shaquille O'Neal fans!