As a family of four sat in a restaurant celebrating Father's Day, a stranger decided to do something for them that would mean the world to them.
To anyone who saw this sweet family celebrating at a Red Lobster in Arizona, they would have looked like any other happy family; mom, dad, and sweet one-year-old twin girls.
But behind closed doors the family had been experiencing unimaginable heartbreak.
Daniel and Maxi Cortez was enjoying celebrating the special day with their baby girls on Father's Day, back in 2016.
When they finished and the waitress brought over the bill, it included a handwritten message which left them shocked.
On their receipt, someone had written: "Enjoy your babies. They don't stay little long. From the family across from you. God bless you."
The strangers had paid for their meal, and this sweet family couldn't believe it.
Daniel and Maxi, a military couple, had fallen pregnant with triplets but tragically lost one of their babies in 2015.
They were happy to celebrate Daniel the following year, but it wasn't easy. The unexpected and anonymous gesture moved them to tears, and Maxi shared just how much it meant to them.
On her Facebook page, she wrote: "To you we looked like just a family of 4 celebrating the most important man in our lives. Little did you know last year we celebrated as a family of 5."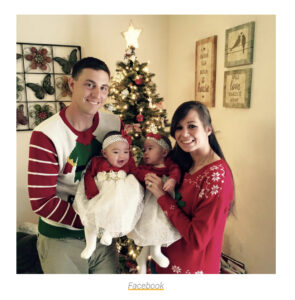 After being born, their third baby, Landon, became sick a few weeks after coming home from the hospital. He had bacterial meningitis and was seven weeks old when he passed away.
Daniel said: "From the time he was born, he never closed his eyes. He just wanted to be awake all the time. It's like he knew that he only had a short time."
Maxi hoped that the strangers who had paid for their meal would see her message and know just what their kind gesture meant to them.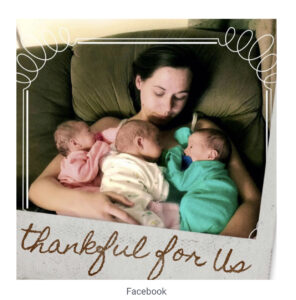 I'm sure these generous strangers had no idea just how much their gesture meant to this family. You never know what people are going through so always be kind. Please share.