Mary-Kate and Ashley Olsen were two of the – if not the – most popular child actors on the planet during the 1980s and 1990s. Starring on Full House massively helped their brand, and they went on to do other TV shows and movies after the popular series ended.
However, even though the sisters were always in the spotlight, they actually had other siblings that grew up to be famous in show business as well. One of whom was their sister Elizabeth Olsen, who started her career as an adult, but has since turned into a real superstar.
This is all you need to know about Mary-Kate and Ashley Olsens' famous sister!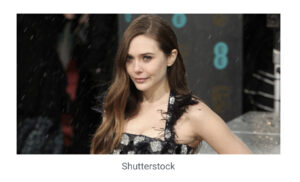 Few child actors have had the same success as Mary-Kate and Ashley Olsen. Sure, many of today's greatest actors have starred on classic shows as children, but in many cases, they've had smaller roles that can't be counted as breakthrough ones.
Mary-Kate and Ashley Olsen
In Mary-Kate and Ashley's case however, the twin sisters became superstars overnight when they starred in the classic television series Full House.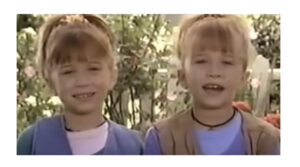 The Olsen twins probably can't even remember their first time in front of the cameras. At just nine months old, they made their acting debuts in 1987, sharing the role as young daughter Michelle Tanner on the sitcom Full House.
Mary-Kate and Ashley Olsen
In the process of getting the part, they actually beat out nine other pairs of twins. The successful show ran for eight years, and by the time they were 12 years of age, the Olsen twins were already stars.
Celebrities over night
Ashley and Mary-Kate Olsen starred in feature films and landed a television series, Two of a Kind. They also then starred in several musical detective videos called The Adventures of Mary-Kate & Ashley, as well as You're Invited to Mary-Kate and Ashley's sleepover party tapes.
"We had a collection with Walmart at twelve, which was the upper tier of the tween market. It was before celebrity designers," Ashley Olsen told Vogue.
"And we were really designing it," Mary-Kate added. "It would be jeans, a bit bohemian, or with a little blazer. It was really fashion-forward."
The company making it possible was Dualstar. Mary-Kate and Ashley took control of the company, which was built on their childhood earnings in both television and movies, on their eighteenth birthday.
At that point, they decided to move to New York City. Today, Dualstar has has retail sales of a staggering $1 billion.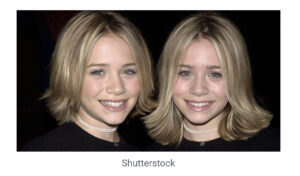 The twins had worked for most part, or pretty much every part, of their lives up until that point, and decided to take a well-deserved break from acting. The paparazzi were everywhere, wanting to grab a piece of them.
"I am so proud of what we did. We made kids smile every day. But we had done the most we could do," Mary-Kate said. "There was a fear … but also, an exhale."
Famous sister
The twins grew paranoid with life in Los Angeles since the press wouldn't leave them alone, hence the move to New York.
"The press here in New York respect you more," Ashley explained. "It was the worst in Los Angeles when we got our license. They would follow us. They knew where we lived. And you don't know who these people are. People just out of jail."
Mary-Kate and Ashley Olsen grew up as celebrities. But now, there's another Olsen that's making it on the big screen.
The fact is that while Mary-Kate and Ashley were in the process of becoming stars on screen, their sister Elizabeth dreamt about doing the same thing. These days, she's very successful in show business in her own right.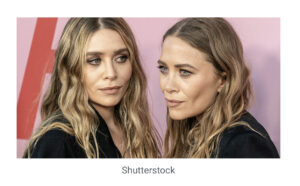 In the middle of shooting Full House, Mary-Kate and Ashley Olsen were given a younger sister. Elizabeth Olsen was born February 16, 1989 in Sherman Oaks, California. As a kid, she too wanted to become an actor.
Elizabeth Olsen
She loved Frank Sinatra musicals and went to both dance and singing classes. She had hopes of becoming a musician, but asked her parents if she could try acting.
With Mary-Kate and Ashley in the business already, her parents made sure to let Elizabeth know what she'd be giving up.
"My parents said, 'OK, well if that's what you really want to do, then you have to know that you are going to risk not being a part of the sports team, you're going to have to risk not being a part of ballet after school,'" Elizabeth Olsen told Best Life. "And so, I did that for three months of my childhood, but it wasn't worth it to me to work for a living."
Elizabeth started out working as an actress in Mary-Kate and Ashley's movies. It would be a while before her own career was on the rise.
While her sisters were becoming great stars on Full House, Elizabeth dreamt of a career in the field as well. She appeared in some of Mary-Kate and Ashley's videos, but she never saw it as anything other than a good time.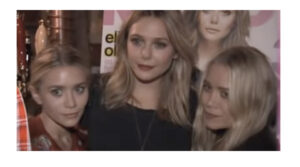 "Well, that was like after-school for me," Elizabeth Olsen said. "I'd hang out and they'd be like, hey, you want to be in this one? Then they'd paint half my face dark brown or something– "Silly sister, forgot to put sunscreen on half her face."
Elizabeth Olsen – early life
Her father asked Elizabeth to write a pros and cons list in order to make a decision about if she actually wanted to go into acting, when she was in fourth grade. Elizabeth decided that it was more important to be able to do extracurriculars.
Living in LA as a child, she felt that it was embarrassing to desire a career in acting. Why?
"When you're from L.A. you're kind of like, 'Oh, yeah, everyone wants to do that. Do something more interesting.'. I was a really academic student, so I had a lot of shame about that," she said."I just pretended like I didn't want to do it, I was like, 'I'll just be an accountant,' because I was good at math. I'm 14 saying these things."
But things would change in high school, as Elizabeth Olsen started taking drama classes. Her teacher was a huge inspiration, and she learnt all about Russian and American theater, as well as different techniques.
As with many famous actors, her career began on stage. For Elizabeth, it felt more realistic and serious.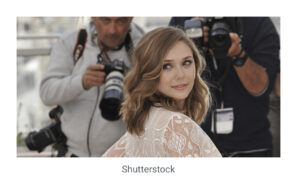 "My way in to being OK with the want of being an actor was through the theater, because it felt more academic and it felt less like the experience of celebrity and whatever it is," she said.
Studied in New York
"But it was more about the process, and the history, and the intellectual experience of what it means to collaborate and tell a story. And through thinking about theater from an academic perspective, I allowed myself to be OK with it. Which is sad that you have to give yourself a better reason to do something you want to do, but that's what allowed me to want to pursue it in college."
Elizabeth Olsen entered college at New York University's Tisch School of the Arts, and in 2009, she spent a semester studying in Russia at the Moscow Art Theatre School.
Following her graduation from Tisch School of the Arts in 2011, she had already started her professional career as an actor, starring in Silent House, Peace, Love & Understanding and Martha Marcy May Marlene, which were her three first major parts.
Both Silent House and Martha Marcy May Marlene premiered at the well-respected Sundance Film Festival in 2011.
Elizabeth was critically acclaimed for her roles, receiving many nominations for her performance in Martha Marcy May Marlene. Also, it brought Olsen to the Cannes Film Festival for the first time.
Elizabeth Olsen – breakthrough role
It launched her career as an actor. And Elisabeth did it even though she wasn't as experienced as many others who wanted the part.
"I'm so lucky [director] Sean Durkin wanted to go with someone who had literally no film experience," Olsen said. "I think the reason Sean liked the idea was because I didn't know what I looked like on camera, and I didn't care about what angle of my face looked good. It added to the awkwardness of Martha."
At this time, Olsen was going through a very restless time in her personal life, she says. But it also cemented her love for acting as a career.
"My favorite thing about working and being on set as an actor is having to be so present in what you're doing," she said. "It's such a relief—it's almost meditative. The only thing that matters is the moment."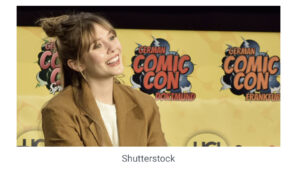 Elizabeth was enjoying her career breakthrough with her first number of roles. She soon started to appear in more films, including Kill Your Darlings in 2013 and Godzilla in 2014, as well as international blockbuster Avengers: Age of Ultron in 2015.
Advice from sisters
Olsen sure went her own way, endeavoring to create her own career and not ride on the success story of her sisters.
Instead, she went to college and educated herself about being a good actress. Wow, was it worth her time. At the same time, as she's created her own personal brand by wonderful performances in film, she's also gotten advice from her older twin sisters.
But at one point, she wanted to change her name.
"I thought, 'I don't want to be associated with [Mary-Kate and Ashley],'" she said in an interview.
When Elizabeth got into the business, she was very openly speaking about everything in the press. But she quickly got great tips from her sisters on how to handle life in the spotlight.
"They're very tight-lipped—notoriously so—and I was not caring what I was saying [in interviews] because I'd assumed no one would read it," Olsen explained.
"That's when we'd have conversations. They'd say, 'You know, even if you don't think anyone's going to read this article, someone might pull the quote later for [something else].' It's all part of how you hope someone interprets you, and how they frame who you are and the work you do."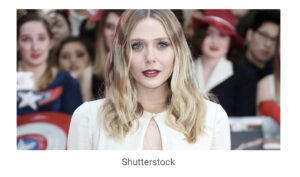 Elizabeth has continued to rise in the Hollywood celebrity sky, starring in the blockbuster Avengers movies and, as of late, in the television series WandaVision, as Wanda Maximoff. Even though she's turned into a big time celebrity however, Olsen isn't about that life.
Values her privacy
She's never been much for big celebrity events and award shows, nor does she do big collaborations with brands. In 2018, she had a collaboration with H&M, though that was focused on sustainability.
Speaking with Harper's Bazaar, Olsen said that she and her sisters have always valued their privacy. Being private doesn't mean that you can't be successful in a very competitive business.
"There are ways you can be private – my sisters are intimately private and I respect that," Olsen explained. "They showed me that you can be private, but also accessible to journalists, for those reasons. It's helpful and I learnt my value system from them. They've always had the greatest friends and so have I.
"People always ask, 'was it hard for you to make friends once you started working?' And I'm like, 'what are you talking about? No.' I already had those and the ones I made through work are great."
Elizabeth Olsen made sure to go her own way in her pursuit of an acting career – and she sure made it!
Please, share this article with friends and family!