Tom Cruise's decision not to attend the 2023 Oscars gala sparked many a juicy debate, but we may now finally have a definitive answer.
The Mission Impossible star was conspicuously absent from the biggest night on the Hollywood calendar – this in spite of the fact that his movie, Top Gun: Maverick, had been nominated for six awards, including Best Picture.
Needless to say, the rumor-mill was soon spinning at full speed, with a lot of folk wondering why Cruise hadn't attended the Dolby Theater in LA.
Earlier this week, it was claimed that the 60-year-old actor's absence was simply down to a scheduling conflict. Cruise is said to be shooting Mission: Impossible — Dead Reckoning Part II in the United Kingdom, and is known for putting his work ahead of all else. Now, though, there's a new, more controversial explanation being offered, and it involves his ex-wife, Nicole Kidman…
It was reportedly known for a while that Tom Cruise wouldn't be at the 95th Academy Awards this past weekend. Top Gun: Maverick was nominated for several awards, but it had been pre-decided that should the film win Best Picture, the accolade would be accepted on stage by producer Jerry Bruckheimer.
Altogether, the movie was up for six awards, including Besides Best Picture, Writing (Adapted Screenplay), Film Editing, Sound, Music (Original Song), and Visual Effects. It won Best Sound on the night.
Cruise's absence from the event was further highlighted by the fact that Lady Gaga – previously unable to attend or perform at the ceremony – made last-minute changes and did attend the event. The singer performed her Oscar-nominated Top Gun: Maverick single, "Hold My Hand"; a last-minute decision that stunned the crowd.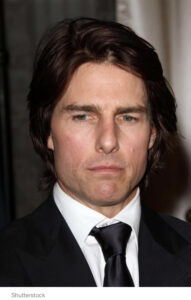 Cruise, meanwhile, was reported to have committed himself to shooting the latest installment of the Mission Impossible franchise in the UK.
According to new reports, though, the iconic actor had an altogether different reason for skipping this year's Oscars. It seemingly had little to do with his busy schedule, and rather more to do with the fact that he wanted to avoid seeing his ex-wife Nicole Kidman.
It's British newspaper the Daily Mail who are touting that line, citing an anonymous inside source who claims Cruise was hiding out at home to "avoid an awkward run-in".
"Tom was not there because she (Nicole) was there, and he did not want a run-in," the source divulged.
Tom and Nicole, once one of Hollywood's most notable power couples, split over 20 years ago now, but it would appear the hatchet is far from buried with regards to their obvious differences.
The pair first met on the set of 1990 flick Days of Thunder, before embarking on a romantic journey that would see them adopt two children, Isabella (now 29) and Connor (now 27).
Their acrimonious split in 2001 shocked the world, with Tom leaving Nicole and taking both of the kids with him. Since then, it's been heavily reported that their divorce was due to Nicole's refusal to join the Church of Scientology, where Cruise is a high-profile member.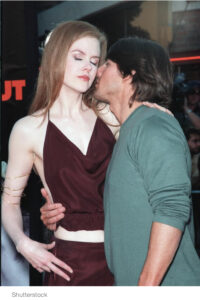 What do you think of Tom Cruise and Nicole Kidman? Is there a chance Tom didn't attend the Oscars because he was avoiding her? Or is that simply a tall-tale spun by his detractors?
Let us know your thoughts in the comments box.
Meanwhile, share this article on Facebook so your friends and family can read it too.