Sir Tom Jones, also known as "The Bull from Wales", boasts a successful career spanning six decades. Once described as a "musical shape shifter", this singing legend was hailed for his ability to move from one musical genre to another.
The now-80-year-old has received countless other recognitions for his contribution to music and in 2016 the son of a coal miner – whose real name is Thomas John Woodward – was knighted for his services to music by Queen Elizabeth.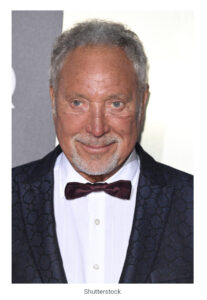 It was of course a great honor for Tom Jones to be knighted, but the same year he also went through the worst tragedy of his life when his wife died.
Having been married to Linda Trenchard since 1957, Sir Tom was forced to say goodbye to his beloved life partner. Linda died four years ago after a "short but fierce" battle with lung cancer.
After Linda's death, Tom cancelled all his concerts and released a short statement:
Wife's passing
"Surrounded by her husband and loved ones, she passed away peacefully," the Sir Tom's website wrote.
But last year, Sir Tom opened up on her tragic death. In an interview with This Morning, the Welshman said he would "never love again".
His wife's passing really crushed him and he struggled to perform on stage long after Linda was gone.
"When my wife passed away, I didn't think I could sing," Sir Tom explained. "When you're emotional, you can't sing, your voice closes up.
"There are certain songs I wouldn't do. But you have to try and get things in the right perspective. Feeling emotional; use it to your advantage and put it into the song.
Now lives in London
"It took me a while," he continued. "Took me a few months to try and see if I could sing. I got some of my musicians around and tried a few songs. But it was very emotional."
Linda's passing also had other consequences – Jones decided to sell their big mansion in Los Angeles, along with all their furniture, in order to move back to the UK.
Today he lives in a flat in London – that was Linda's wish. His late wife had been homesick and wanted to move back to her roots, but cancer took her life before it was possible.
"She always said she wanted to come back and then she could not do it, so then she told me to do it in the last week she was alive," said Sir Tom, who was married to Linda for 59 years.
There is no doubt that Jones still mourns Linda, whom he married at the age of 16. The couple met when Linda was 15.
Speaking to Radio 2, Sir Tom described the moment he first saw his wife-to-be:
"I remember her playing marbles and I thought, 'My God, what great legs she's got'. She was the best-looking girl around there and we got together. It was magic", the singer said.
Linda and Sir Tom tied the knot as teenagers, just a month before their son, Mark, was born.
But their marriage would be rife with scandals and infidelity. For more than 50 years, Tom cheated on his wife.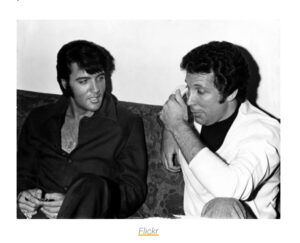 Tom, who assumed the role of sex symbol, has previously admitted that he slept with 250 women a year at the peak of his career.
"From the very beginning, he was not exactly Mr Faithful," biographer Sean Smith told Daily Mail in 2015.
It's unclear how much Linda knew about her husband's shady side, but it is clear that she suspected something wasn't right. According to Sir Tom, the couple had a "don't ask" policy when he was on tour.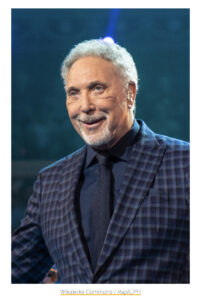 "Linda lived a quiet life and rarely left the couple's villa in Bel Air. During her single marriage to Tom, she has also had alcohol problems," Robin Eggar, who wrote the official biography of Tom Jones, told the Daily Mail.
After 2003, the wife stopped accompanying her husband on his tours and remained mostly at home in the couple's Bel Air mansion.
By then, she had already endured several scandals that must have tarnished their relationship.
In 1987, Tom Jones had a three-day fling with the 24-year-old Katherine Berkery, during tour in the US. According to reports, Katherine had no idea he was married and Tom refused to return her phone calls when she discovered she was pregnant with his child.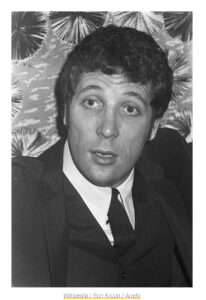 Nine months later, Jonathan Berkery was born in New York, in June 1988. Sir Tom denied he was Jon's dad and refused to admit that it was his child.
But in 1989, a DNA test revealed that he was the boy's father. He was then forced to pay maintenance every month until Jonathan's 18th birthday, according to the Daily Express.
But it took many years before Sir Tom even acknowledged Jon's existence and he has shown no interest in meeting his son.
"It wasn't something I planned. I was tricked. I fell for the seduction," Tom Jones said in 2008.
Jonathan grew up with his mother – but always longed to meet his famous father.
Blames his father
"When his wife Linda passed I hoped we could finally meet and get to know each other but it didn't happen," Jonathan told the Sunday Mirror.
"Now I worry about him being ill. He's old, he might pass before I get the chance to right the wrongs. I don't want anything from my father, all I want to do is sit and talk, tell him about my life and ask about his – just normal stuff."
Jonathan Berkery became addicted to drugs and alcohol and has lived on the streets for several years – for that he blames his father, Tom Jones.
"Not having a father growing up was tough. All I ever wanted was his love. People think I look and sound like a younger version of my dad", Jonathan says.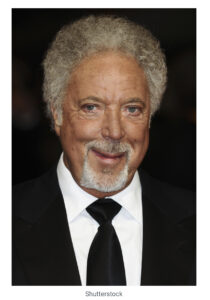 As you probably understand, Sir Tom Jones has lived a very action-packed life – with its ups and downs. What are your memories of Tom Jones? Do you still listen to his music?