Birthday celebrations are always special. And when you reach the centennial of your birth, they become legendary!
These twin sisters really have extraordinary genes to have been able to make it to their 102nd birthday!
Elouise Lyons from Kansas city in Missouri just celebrated her 102nd birthday. And she has celebrated all of them along with her twin sister. Everyone in Glenwood Village in Overland Park came together to celebrate Elouise's 102 years of life.
When asked about the secret to a long life Elouise is bashful and says she doesn't have one but her son is quick to volunteer information on his mother's behalf. Her son, Paul Lyons, says that his mother's secret is being really positive about everything and also having a shot of whisky every day. He says his mother has had a shot of whisky every single day for as long as he can remember.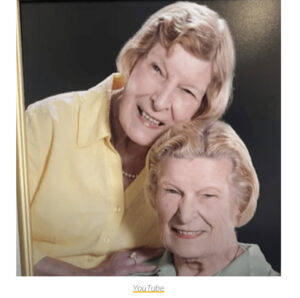 "That's something she's been doing for years and years," he says.
When Elouise was asked what her favorite birthday memory was she simply answered that there were too many birthdays for her to be able to say merely one thing. And when a person has celebrated over a hundred birthdays, that might very well be true!
Her birthday this year was a roaring 20s-themed party with flapper dresses and music of the era. Perhaps this is a birthday she will happily remember as well.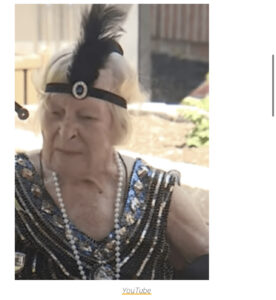 The twins do not live near one another. Her twin sister, however, resides in California. But the sisters will definitely be celebrating together. While meeting in person might prove to be difficult, they plan on celebrating their birthday together on Zoom as well.
At 102, these two women have seen massive changes in the world.
Elouise's son cannot even imagine everything his mother has lived through. "When she was born, they had just started flying airplanes. I can't imagine that," Paul Lyons said.
Being able to reach your 102nd birthday is a major milestone in itself. And to be surrounded by loved ones as you do so, is also very special.
Our whole team wants to wish these sweet twin sisters a very happy birthday!