A Georgia couple is frantically seeking help for their premature twins who were born via surrogate in Kyiv, Ukraine on February 25.
"They came into the world two months early, at the end of a complicated pregnancy and the beginning of a war," a friend wrote on a GoFundMe set up for the couple.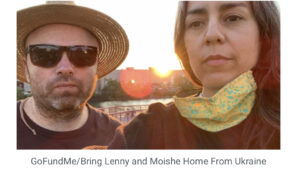 Unfortunately, Alex Spektor and Irma Nuñez were in the United States when their surrogate gave birth to their twins, Lenny and Moishe Spektor.
While the boys were born both healthy, Moishie has experienced difficulty breathing. And the brothers still need additional medical care before they will be able to make the journey to the United States.
In the meantime, Alex and Irma are frantically using all their connections to find a safe place for both their children and their surrogate and her own son.
"I talked to this pharmacy in the morning. By afternoon, when one of our contacts got there, it was already shelled and it was closed," Sasha told TODAY.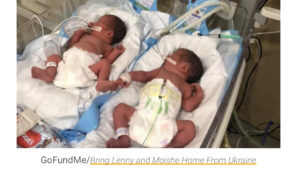 Kiki Yablon, who has been updating the couple's GoFundMe, shared that the boys were transferred to a better equipped hospital in Kyiv on Tuesday. While they arrived safely, the parents reported they experienced some "distress" during the trip, and it was the doctor's opinion they needed to stay in the hospital for at least two and a half weeks.
"Although an extended hospital stay is ideal for Moishe and Lenny, we must be prepared to move them as quickly and safely as possible should the war continue to escalate and conditions in Kyiv worsen," Sasha and Irma said.
Right now the couple's biggest concern is to get their babies to safety.
"Just get our babies out," Alex said. "Or, if that's not possible, at least to Lviv, somewhere westward, where they would be safe."
The couple are also working to get their surrogate and her young son to safety.
My heart breaks for this family and all of those in Ukraine. I hope these babies can be united with their parents sooner rather than later.
Please share and send a prayer for all of those impacted by the war in Ukraine.