Valerie Bertinelli won the right not to pay the $50K a month he asked for.
She will still pay him a bulk of money but under better conditions.
Valerie went to Europe to celebrate her divorce and Thanksgiving with her loved ones.
Valerie Bertinelli has a lot to celebrate this November. Besides Thanksgiving, she is celebrating her new status — newly and happily divorced.
The actress shared the news that she was finally divorced through a Twitter post and was excited that after a year of waiting, she was finally free from her ex-husband Tom Vitale.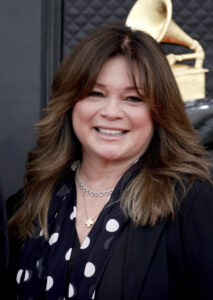 Valerie Bertinelli attends the 64th Annual GRAMMY Awards at MGM Grand Garden Arena on April 03, 2022 in Las Vegas, Nevada. | Source: Getty Images
Valerie Bertinelli attends the 64th Annual GRAMMY Awards at MGM Grand Garden Arena on April 03, 2022 in Las Vegas, Nevada. | Source: Getty Images
In the video, taken at the airport on her way to visit her newly engaged son Wolfgang Van Halen, Bertinelli disclosed that the lawyer had just called her and the papers were finally signed and ready to be filed.
The wait was worth it as she will, after all, not be required to pay the $50,000 a month that her ex-husband Vitale asked for. She will, however, still have to pay him a bulk amount of money.
Bertinelli talked about what she thought she might do after she and her ex got divorced and shared:
"After Ed and I separated, I thought, 'I'll finish raising my son, and I'll go away, have about 40 cats, and just get nice and fat.' I thought I would be alone for the rest of my life."
What Settlement Did Valerie Reach with Her Ex?
Bertinelli filed for legal separation from her husband of ten years, Vitale, on November 24, 2021, and filed for divorce on May 12 in Los Angeles Superior Court. Since then, a series of events has seen her wish for a quick settlement.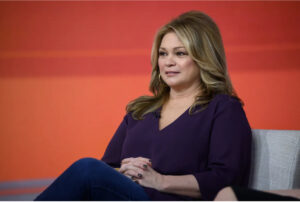 First, Vitale sought to block Bertinelli from requesting spousal support, then later asked to be awarded $50,000 monthly and $200,000 in legal fees.
This request from Vitale is despite the couple signing a prenuptial agreement before their wedding in 2011. She battled the request in court and won, saving her from paying the requested amount. However, she will still have to pay a lot of money in the divorce settlement.
According to court documents obtained by ET, Bertinelli will still have to pay Vitale $2.2 million as a settlement for all claims between them. Notably, the amount is in addition to the $500,000 she paid Vitale on May 24.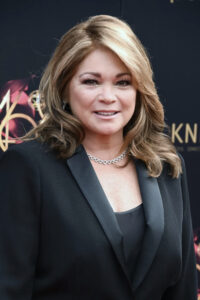 While it seems like a lot of money, she can pay the amount in 4.5 years and be done entirely. It is, by all means, a better deal than paying $50,000 a month, which would cost her more in the long run. Now that they have reached a final settlement, Bertinelli can enjoy her freedom and is celebrating the milestone and Thanksgiving with her family in Europe.
How Did Valerie Bertinelli Celebrate Her Divorce and Thanksgiving in Europe?
Despite the crazy amount of money, she will have to fork out as a settlement, Bertinelli is in high spirits and is thrilled that she is finally free. The finalization of her divorce also coincides nicely with the Thanksgiving season, and the Food Network star has all the more reason to be thankful.
She is currently in Italy, enjoying her new single life with her family. Based on her Instagram stories, she is having a blast in Milan, where she has already met and spent time with her brother Patrick Bertinelli, her son Wolfgang Van Halen, and his fiancée Andraia Allsop.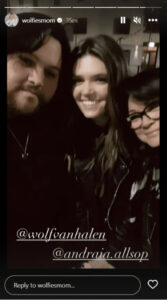 The "Signed, Sealed, Delivered" actress shares shots of herself having the time of her life with her son and his fiancee in an image that shows the trio smiling at the camera. In another, she shared a cute picture of Wolfgang and Allsop with the words "grateful, thankful, and blessed."
A third shot showed the actress enjoying a glass of wine with her brother Patrick who is seen kissing her on the temple. And in the fourth shot from her Instagram stories, she shared the words:
"You are allowed to terminate toxic relationships. You are allowed to walk away from people who hurt you. You don't owe anyone an explanation for taking care of yourself."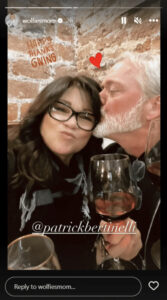 In an earlier interview with Today's Hoda Kotb, Bertinelli disclosed that she would not be searching for love and was happy to live a single life. She added:
"I am gonna be more than happy to be happily divorced and spend the rest of my life alone. I'll be happy that way. Well, with my six cats and my dog and my son, and hopefully one day grandchildren."
As of now, the mother of one is loving her new single status and enjoying time with her loved ones. She is preparing for her son's wedding and cannot wait to become a grandmother soon.