On December 31, 2021, Betty White passed away only weeks short of her 100th birthday. The world mourned the loss of the legendary Golden Girls actress, as she forever will have a very special place in many people's hearts.
Through the years, Betty White has worked with hundreds and hundreds of actors and actresses. And pretty much everyone has their own, unique story about her to tell.
Actress Valerie Bertinelli worked with Betty White on Hot in Cleveland, and the two became great friends. So when Bertinelli was honored with a star on the Hollywood Walk of Fame, Betty was at her side. Now, the 61-year-old actress reveals new details about working with Betty White. And it turns out that it was the best working years of her life.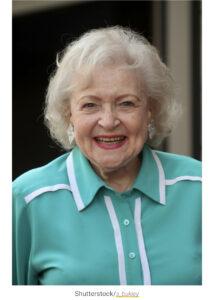 Born on January 17, 1922, in Oak Park, Illinois, Betty White was the only child of Horace White and Tess Curts White. The family moved to Los Angeles during the Great Depression, and as a child, White wasn't thinking of a career in acting.
She dreamed about working as a forest ranger or a writer. However, when in high school, she fell in love with acting,
In 2010, White's childhood dream came true as she became an honorary forest ranger, receiving the title by the U.S Forest Service during a ceremony at the Kennedy Center in Washington D.C. She was presented with both a badge and a ranger's hat.
Betty White – early life & first acting job
"In my heart, I've been a forest ranger all my life, but now I'm official," Betty White said at the time.
"Whether I've been a legitimate forest ranger or not, I've been working for the cause for the last 89 years. I know this is an honorary position, but it's also one where I can use a voice to try to protect the remaining beautiful parts of this gorgeous world we live on."
After graduating high school, Betty White found her true passion in acting. She first worked in radio and had her show, The Betty White Show. Not long after, she moved on to be an assistant at a local television station.
While working on local television, a sketch became White's ticket to fame. Then, in the early 1950s, she, alongside George Tibbles, launched her first television series, Life with Elizabeth.
"He wrote, and I produced," White told The Hollywood Reporter. "I was one of the first women producers in Hollywood."
It was clear from the beginning that Betty White was a tremendous talent in Hollywood. She took over the reins of television, and in 1951, she was nominated for her first Emmy for Best Actress. It was groundbreaking since it was the first-ever category to recognize the achievements of women at the Emmy Awards.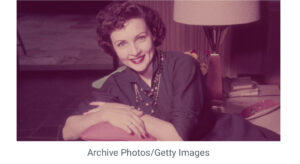 Betty White co-hosted the variety show Hollywood on Television alongside Al Jarvis in 1949. Three years later, she became the sole host. She spent hours and hours working on the show, six days a week for four years.
Why Betty White never remarried after third husband's death
Betty White's career in show business had just started, but as the 1950s arrived, she had already been married twice: first to Dick Barker, then to Lane Allen. Unfortunately, neither marriage lasted long, with both ending in divorce.
She met her third husband, Allen Ludden, on the game show Password in the 1960s. He was the host, and the pair immediately hit it off. Betty was cautious at the start, given her two failed marriages, but when she met Allen again on the set of a play they were both in, she knew this was the real deal, and they started dating.
Unfortunately, the two stars lived at opposite ends of the country — Betty in California and Allen in New York. Nevertheless, they maintained a long-distance relationship for a while. Eventually, Allen proposed to Betty, only for her to turn him down as she didn't want to relocate to New York.
Despite her refusal, however, Allen refused to give up. Instead, he persisted with the proposals, and, eventually, Betty said yes.
The two tied the knot in 1963 and enjoyed successful careers while blissfully in love. Sadly, in 1981, Allen Ludden passed away from stomach cancer, and Betty never remarried.
She became a proud stepmother to three stepkids, who called her "Dragon Lady."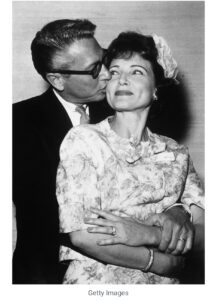 However, their relationship wasn't all that great in the beginning. As reported by Closer, her stepdaughter Martha had "some anger" towards Betty when her father remarried.
"I wasted a whole year"
"Martha was young, and she deeply opposed the marriage. She was furious at her father and made it clear she did not like Betty."
An insider added that Allen Ludden and Martha's father-daughter relationship was "strained from the start. However, his marriage with White was a tipping point.
"Allen used to argue with Martha constantly over her anger towards Betty," the source explained. "Her tumultuous relationship with her father caused him a lot of grief."
In an interview with Oprah, Betty revealed that her only regret in life was not spending more time with Allen in the 1960s.
"I spent a whole year, wasted a whole year that Allen and I could have had together, saying, 'No, I wouldn't marry him. No, I won't, No, I won't leave California. No, I won't move to New York,'" she recalled. "I wasted a whole year we could have had together."
Betty also explained why she had no interest in a fourth marriage: "Once you've had the best, who needs the rest?"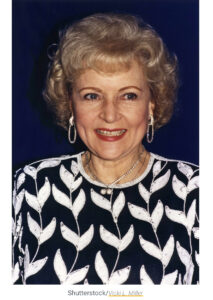 Betty White was a massive star in the sitcom category of television, and in 1973, she took the next step towards becoming a true legend. Starring as Sue Ann Nivens on The Mary Tyler Moore Show, White – alongside co-stars Mary Tyler Moore, Ed Asner, and Cloris Leachman, among others – cemented herself a spot in television history for her portrayal of Sue Ann Nivens.
Betty White – 'The Mary Tyler Moore Show' & 'The Golden Girls'
"Nobody knew going in that The Mary Tyler Moore Show would be an all-time classic," she said in her 1997 Television Academy interview. "In the fourth season, I got a call one week, would I do that week's Mary Tyler Moore Show, from casting. They wanted a happy homemaker who was a sickening, icky Betty White type."
Betty White received two Emmys for her performance on The Mary Tyler Moore Show for Outstanding Continuing Performance by a Supporting Actress in a Comedy Series two years in a row, and it sure was a special moment.
"When they announced my name that night, and Ed Asner presented it to me, I was a mess," White recalled.
"I was so excited, so happy. And so grateful. I started out as an actress in the business, but then I did game shows and talk shows. I became a 'television personality.' So everybody was so surprised. 'Why Betty can act, isn't that amazing?' It really did turn my career completely around."
In the 1980s through the 1990s, Betty White continued to show her great talents when starring as Rose Nylund on the hit show The Golden Girls. From there, she moved on to appear in numerous television shows and films all the way to 2019, when she was credited with her last ever role.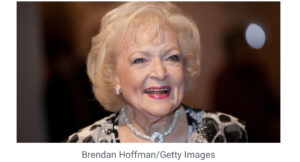 After that, it seemed like nothing could stop Betty White from living the good life, and in fact, she never stopped living it either. Betty several times said that she probably needed a better diet, but in the end, she felt like it's been a key for her long and happy life.
Betty White's – net worth at the time she passed
"But hot dogs and Red Vines and potato chips and French fries are my favorite foods. There's no spare time, so I'm active all the time. I think that forces you to stay well," she told People in 2012.
Betty White did her last interview weeks before her death, saying she looked forward to celebrating her 100th birthday. It, sadly, didn't happen, but according to White, she was feeling great up until the end. At the time of her passing, Betty White had a net worth of around $75 million.
However, the last years of her life turned out to be something she didn't like at all. Betty White lived for many years in her oceanside house in Carmel, California, just outside of Monterey, which she and her late husband Allen Ludden built back in 1978. She also had a five-bedroom, six-bathroom home in Brentwood in West Los Angeles.
According to the New York Post, Betty White was forced against her will to leave her Carmel home in her final years. She didn't want to live in Brentwood at all, but she had to.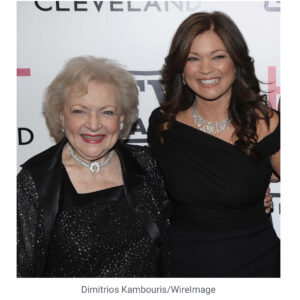 Betty White worked with hundreds of actors and actresses during her long and successful career. Some of them for a more extended period, while others only for an episode or two of a television series or a film.
Valerie Bertinelli speaks out on working with Betty White
Actress Valerie Bertinelli, 61, worked with Betty White on the television show Hot in Cleveland between 2010 and 2015.
The two starred alongside each other for six seasons. In 2011, the show and its cast were nominated for a Screen Actors Guild Award for Outstanding Performance by an Ensemble in a Comedy Series.
The two grew close while filming Hot in Cleveland. After Betty White's passing, Bertinelli made sure to pay to tribute the longtime Hollywood star. Through Instagram, she wrote, "Rest in peace, sweet Betty. My God, how bright heaven must be right now."
Earlier this year, Bertinelli was a guest on The Rachel Ray Show, talking about her new memoir, Enough Already. While appearing on the show, the actress spoke highly about the late Betty White, reflecting on the great joy of working with her.
"To be able to experience five years of working with Betty White…who gets that lucky?! Beyond her talent and how impeccable she was with timing and watching her work ethic, she was just one of those super ridiculously kind people," Valerie told Rachael Ray.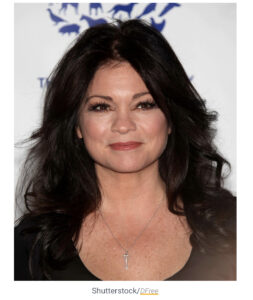 "It just oozed out of her. I tell people that this woman glowed because she did. She walked into a room – not making an entrance at all, she just walked into a room – and you knew she was there. There was just a light around her because she was so kind and grateful for her life. And it was a huge lesson to be able to watch that and watch her just live in gratitude."
"Exactly the way people imagine"
In her memoir, Enough Already, Bertinelli further wrote about how Betty White gave her a lot of energy and was a superb person.
She explains how Betty was "exactly the way people imagine – funny and quick-witted, with an outlook that inspired me every day I was around her."
Working on Hot In Cleveland, she says, was the best years of her life.
Valerie Bertinelli – a two-time Golden Globe-winner – grew to fame in the 1970s, as she – when only in her early teenage years – got her first significant role on One Day At A Time. After that, she became a highly-rated producer, also starring in television films such as I Was a Mail Order Bride and The Seduction of Gina. Further, Valerie also worked as a correspondent for The Rachael Ray Show.
Valerie Bertinelli and Betty White became terrific friends. So when Bertinelli was honored with a star on the Hollywood Walk of Fame in 2012, Betty White stood beside her at the ceremony.
Betty White is a true legend, and we hope she rests in peace. Please, share this article with friends and family on Facebook to honor the one-and-only Betty White