There were too many unknowns: the amount of time required in-country, the differences in court timelines and procedures by region, and the well-known issues with children's files and paperwork.
We wanted our adoptions to be simple, with a clear plan from start to finish.
Man plans and God laughs, as the saying goes.
The year 2012 ended with Putin's pen stroke, putting an end to our plans to bring home two more tiny little Russians from Charlotte's orphanage to complete our family.
We sat on our completed dossier for months, crushed and broken.
Then I saw a single picture of a chubby-cheeked, grumpy baby in a pink sleeper.
We knew she was ours the moment we saw that photo, and we agreed to go to a place we swore we'd never go.
Ukraine.
We arrived in the country exhausted, excited, and a little nervous about all the unknowns; we'd be learning the ins and outs of a new government, working with a different team of adoption professionals, and attempting to bond with an understandably scared infant.
Add in some 'this isn't how it's supposed to go' feelings and a healthy dose of guilt that we were abandoning our Russians.
Serge Zevlever steps forward.
Working with him was one of the things I worried about the most if I'm being honest.
Not because I doubted his abilities, but because his reputation preceded him.
He was said to be fierce, challenging, and completely calm.
Depending on whom you asked, he was either a bulldog or a shark.
He was rumored to be the Ukrainian equivalent of a mob boss in the adoption world, not to be trifled with.
It only took about five minutes of sitting with him in the DAP office to realize that most of the rumors were valid to some extent.
It took another five years to realize that beneath that world-weary, hardened exterior beat the heart of a man who adored his job and the children and families he served.
His mission was to help these babies and children, primarily ignored by the rest of the world.
I was astounded as he effortlessly held three conversations about multiple children and families simultaneously, not missing a beat or a detail.
He expected perfection because he knew the price.
He understood what being adopted (or not) meant for these souls entrusted to him.
And when that meeting I was so worried about was over, he took us to lunch, taught us about country-specific differences in making borscht (European soup), and looked through photos of Josie and Annie, assuring us that he knew we'd go back for them as soon as we could.
Louisa was ours after several weeks and a few hiccups.
When we met in Kyiv, he scooped her into his arms, and his smile was priceless.
His greatest joy and reward was seeing children in families.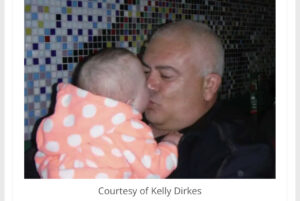 Let's fast forward to 2015.
He and his team walked alongside us as we repeated the process with Margaret and Grace.
Serge not only assisted us in completing our family, but he also assisted us in falling in love with Ukraine and its people.
The place we swore we'd never go…
Ours was not a one-of-a-kind experience.
With his dedication to improving orphanages and access to hosting programs and medical care, he brought thousands of children into families and transformed the lives of thousands more.
Ukraine and its children were his entire world.
Serge was shot and killed on Saturday while assisting in defense of Kyiv against Putin's Russian forces, becoming the war's first American casualty.
He wasn't required to be there.
He could have chosen safety as a dual citizen.
But he did exactly what everyone who knew him expected him to do: he stood up for those who couldn't defend themselves.
He died a hero in every sense of the word, just as he lived.
Serge, take care of yourself.
May the angels carry you home to your well-deserved reward, and may the children you loved and who have gone before you run to meet you.
Your legacy will live on in the thousands of families you helped to unite.
Ukraine deserves to be praised."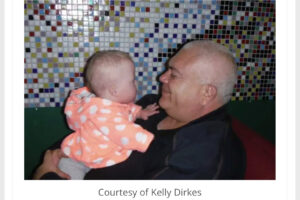 SHARE this story on social media to show your support for other adoptive families.