Many Hollywood actors have inspiring success stories, working hard over their careers to achieve fame and recognition. But now one actor is inspiring fans in a different way, stepping away from the cameras and achieving a personal dream decades in the making.
Anthony Anderson, 51, has nothing to prove to anyone: the actor is best known for his starring role on the hit ABC sitcom black-ish, which just completed its eight-season run. Anderson was nominated for multiple Emmy Awards, both as an actor and producer.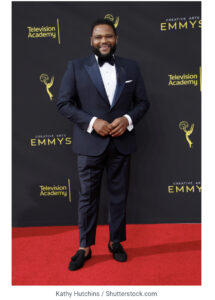 But even after all his success, the actor still had his eyes on a goal he had put off for decades: graduating from college.
Anderson, originally from Compton, California, set his sights on the prestigious Howard University after graduating from the Hollywood High School Performing Arts Magnet in 1988.
Originally set to graduate in 1992, reality soon derailed his plans. He told the Washington Post that he "was having too much fun" and ended up on academic probation his sophomore year and lost his scholarship, leading him to struggle to pay tuition.
"I couldn't call home and ask my parents for it because I had three brothers and sisters that were still home," he told the Post. "So I left after my junior year and I had every intention of coming back to get my degree."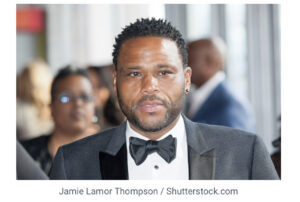 Things worked out for Anderson, after all: he married his high school sweetheart, became a father, and found major success as an actor. Prior to starring in black-ish, Anderson acted in shows like Law & Order and The Bernie Mac Show, and hit films like The Departed and Transformers.
But he never gave up on the dream of graduating college. When his son was accepted to Howard University, it inspired him to continue his studies.
And recently, he finally achieved the dream he called "30 years in the making." In an Instagram post, Anderson announced that he graduated from Howard University with a BFA from the Chadwick A. Boseman College of Fine Arts.
"Yesterday was a full circle moment," the actor wrote, sharing photos of himself at the graduation ceremony dressed in his gown and mortarboard. "It's never too late! Things happen when they're supposed to happen!"
"Words can't begin to describe the emotional roller coaster I'm on right now."
In his post, he thanked Howard University staff members and thanked his son for inspiring him to return to school.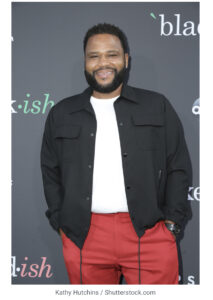 While Anderson was certainly the most high-profile face among the graduates, he wasn't the only Hollywood star in attendance. Howard alumni and Empire star Taraji P. Henson received an honorary doctorate, and actress Phylicia Rashad is a dean at the college.
Needless to say, after 30 years of delays, finally receiving his degree was an emotional moment for Anderson.
"It all comes full-circle now," he told the Washington Post. "I didn't know it would be as emotional as it is. … Walking into this space, walking into this building, seeing faces that were here when I was a young, 18-year-old, bright-eyed dreamer."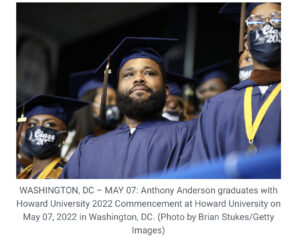 Congratulations to Anthony Anderson on graduating! He's right that things happen when they're supposed to happen, and his story is a reminder that it's never too late to pursue your dreams.
Share this amazing news! ?