An unimaginable tragedy unfolded in Florida around the New Year.
It all started just before midnight on New Years' Eve, when 24-year-old sheriff deputy Clayton Osteen attempted suicide. Tragically, he passed away two days later at the hospital.
His 23-year-old girlfriend, deputy Victoria Pacheco, then took her life on January 4th.
This devastating story has left thousands heartbroken, and the fact that the deputies also had a baby boy who became an orphan just makes this story even sadder.
This story contains details of suicide that some readers may find disturbing.
When Clayton Osteen, a retired US marine, attempted suicide on New Year's Eve, it sent shockwaves through his family.
When his girlfriend and deputy colleague Victoria Pacheco died by suicide just days after, there were no words that could describe the tragedy.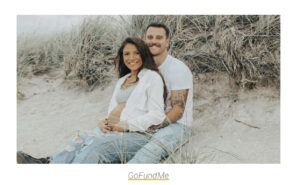 The couple left their one-month-old baby Jayce Osteen an orphan, according to the St. Lucie County Sheriff's Office.
"As sheriff, I saw these two deputies as young, ambitious, and a great compliment to my already amazing group of professionals. To the general public, and sometimes even myself, it's easy to view law enforcement as superhuman… but let's not forget that they're human just like us," St. Lucie County Sheriff Ken J. Mascara said.
Clayton Osteen, 24, and Victoria Pacheco, 23, were laid to rest side-by-side on January 8th. Support has poured into the affected families and, above all, to the little boy Jayce, born in November 2021.
One person also decided to do something concrete to complement all the condolences and prayers. Kelly Ridle, a friend of Clayton Osteen, created a GoFundMe page to raise money for Jayce and his future.
"Clayton and Victoria were joy-filled, first-time parents excited about their growing family, enamored with their baby Jayce, and so in love with each other. Tragically, for reasons completely unknown and totally out of character, Clayton took his own life December 31st, 2021. Reeling from the shock of loss, Victoria took her own life two days later," Kelly wrote on the page.
As for now, Kelly's fundraiser has managed to collect more than $118,000 for the baby boy. It's a huge amount that hopefully will continue to grow.
"The families of Clayton and Victoria are so grateful for all the prayers and support received. All donations will be used for enriching Jayce's life experiences and securing a brighter future," Kelly wrote.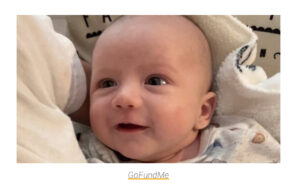 Kelly also provided all the supporters with some good news in the midst of all the misery. According to her, Jayce will be adopted by a "close family member."
It is still not entirely clear what led both Clayton and Victoria to suicide – but it has opened up a debate about mental health and how we can prevent such tragedies from happening again.
St. Lucie County Sheriff Mascara hopes that this tragic case can be a 'catalyst for change' for helping mental health.
"While it is impossible for us to fully comprehend the private circumstances leading up to this devastating loss, we pray that this tragedy becomes a catalyst for change, a catalyst to help ease the stigma surrounding mental well-being and normalize the conversation about the challenges so many of us face on a regular basis," Mascara said.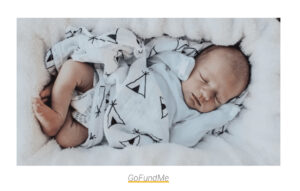 This is so heartbreaking. But, glad a family member was able to take this sweet baby in. God, please wrap your loving arms around that angel boy and his adopted parents!
If you or someone you know needs help, please call the U.S. National Suicide Prevention Lifeline at 800-273-8255, text HOME to 741741 or go to SpeakingOfSuicide.com/resources for additional resources.