As the nation continues to mourn the loss of TV legend Betty White, it has been reported that some of her Golden Girls co-stars might not have been her biggest fans.
The Golden Girls star died of natural causes at her home in Brentwood, CA on December 31 at the age of 99, just 17 days short of her 100th birthday.
President Biden, former President Barack Obama, and even the Army paid tribute to the veteran actress as well as former co-stars and close friends who all noted her killer sense of humor right until the end.
Her TV career earned her a place in the Guinness Book of World Records for the longest time spent in television; a staggering eight decades keeping her fans smiling, most notably as Rose Nylund on the NBC sitcom The Golden Girls.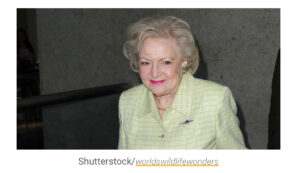 She was one of four feisty and very funny characters who starred in the much-loved show; seeing the chemistry between these women, most fans could only presume these actresses were as close in real life.
Joel Thurm, who oversaw the casting of the Golden Girls as head of talent for NBC at the time, claimed Rue McClanahan, who played Blanche Devereaux and Bea Arthur who played Dorothy Zbornak had issues with White during an appearance on "The Originals" podcast, as per Fox News.
"The women hated her," Thurm told journalist Andrew Goldman when asked if the cast got along.
"Literally Bea Arthur, who I cast in something else later on, just said, 'Oh, she's a f–king c–t,' using that word," Thurm revealed.
The podcast, hosted by entertainment journalist Andrew Goldman and produced in partnership with Los Angeles Magazine, included an April 2021 interview with Thurm.
"Bea Arthur called Betty White a C-word?" Goldman questioned.
"Yeah, she called her the C-word. I mean, I heard that with my own ears," Thurm replied. "And by the way, so did Rue McClanahan. Rue McClanahan said it to me in Joe Allen's; Bea Arthur on the set of 'Beggars and Choosers.'"
Arthur who played divorcée Dorothy Zbornak in the sitcom reportedly stayed in character in between takes while White liked to talk and joke around with the studio audience.
"I think my mom didn't dig that," Arthur's adopted son, Matthew Saks, told the Hollywood Reporter in 2016, seven years after she died of cancer at 86.
"It's more about being focused or conserving your energy. It's just not the right time to talk to fans between takes. Betty was able to do it and it didn't seem to affect her. But it rubbed my mom the wrong way."
McClanahan, who played owner of the house and widow Blanche Devereaux, didn't use the c-word to describe White but instead the actress said that White "could be a b–ch," Thurm's publicist clarified to Fox News Digital.
McClanahan died on June 3, 2010, at age 76, in New York after she suffered a brain hemorrhage.
Arthur's son Saks also clarified that his mom didn't dislike White but added he thought his mom may have had some problems with her.
"I think it was George Bernard Shaw who said it's fun to hate your neighbors," he went on. "And I think what he meant was that everyone needs someone to say, 'Oh, here she goes!' We all need to have somebody that we can let get under our skin."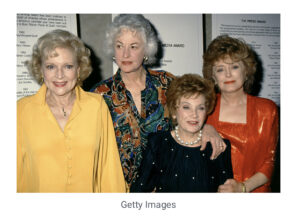 McClanahan also noted that the dislike didn't necessarily go both ways.
"Betty was a big fan of Bea," she had said. "Bea's feelings about Betty were not mutual. She really did love Bea."
Journalist Goldman notes that fans often don't see the human side of adored actors who have died.
"You don't hear about the blemishes in their careers or in their personalities," he told the New York Post. "And I feel like Betty White was an example of — even before she died — of being heralded … because of her longevity and her longevity in her career, which are both admirable. I don't think you could survive [decades] in show business without having occasionally sharp elbows."
I find it hard to believe you can have a career in TV as long as Betty White without rubbing some people the wrong way, you can't please everyone.
What do you think about these rumors surrounding this cast of women? Does it change how you feel about these much-loved actresses?
Please share your thoughts on our Facebook page.