Bobby Caldwell, the legendary R&B singer and songwriter who had a smash hit in 1978 with "What You Won't Do for Love", has died aged 71.
According to his wife Mary, the soulful singer passed away in her arms.
At the time of writing, Caldwell's cause of death hasn't been released – but Mary Caldwell says that her husband died of "fluoroquinolone toxicity".
Bobby Caldwell was born in 1951 on Manhattan, New York but grew up in Miami, Florida. Growing up in the Sunshine State surrounded by music styles such as Haitian, Latin, reggae and R&B influenced the young Bobby a lot. Both his parents were in show business, so Bobby's career choice came quite naturally.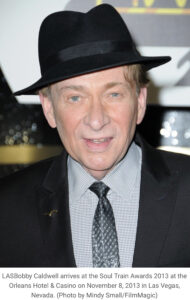 As a 10-year-old boy, Caldwell started playing piano and guitar. He was close to a breakthrough when Little Richard discovered him. At the time, Bobby was playing in a band called Katmandu, and Little Richard wanted them to join his tour.
Unfortunately, it didn't lead to a recording contract and Bobby struggled as an artist at the beginning of his career. He played in various bands in Los Angeles and went to every major record company in town with his songs, but no one wanted to sign him. Though his talent was undeniable, Bobby decided to take a step back.
"Nothing happened. I decided to give up and borrow money to go back to Florida and to give up the music business," Bobby Caldwell told The Daily News Leader.
Then, one day, he ran into Steve Alaimo, a teen idol and singer of the early 1960s. Steve had started working as a producer and signed Bobby immediately.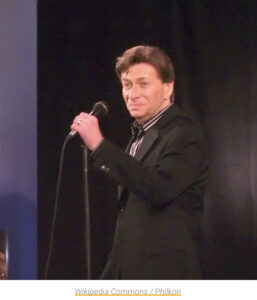 The smooth-voiced musician would go on to release several albums and became known for his soulful and versatile vocals. He mastered everything from blue-eyed soul to pop, R&B and reggae and would become one of the most respected members of the music industry.
In the late 1970s, Bobby Caldwell was propelled to stardom when "What You Won't Do for Love" hit the airwaves. The jazzily mellow song, released in 1978, was a huge success, reaching the top ten on Billboard Magazine's Hot 100.
But at the time, Bobby was a faceless singer. On the beautiful and somewhat mysterious cover of "What You Won't Do for Love", there was only a silhouette of him.
"That was done intentionally. It wasn't done to be clever or anything but we wanted the music to be judged by its content and not by face," Bobby revealed talking with Fort Lauderdale News.
Bobby Caldwell cause of death
On March 14, 2023, Caldwell, a multi-instrumentalist, passed away at his home in the Great Meadows section of Independence Township, New Jersey.
His wife, Mary Caldwell, told The Associated Press that her husband died in her arms after a long illness. He was 71.
"Bobby passed away here at home. I held him tight in my arms as he left us. I am forever heartbroken. Thanks to all of you for your many prayers over the years," his wife wrote on Twitter.
Caldwell's cause of death hasn't been released, but Mary claims that Bobby started having serious health issues after taking an antibiotic he was prescribed in 2017. According to Mary, it wreaked "havoc" on his body.
"He was prescribed that with a runny nose and cough, and it never should have happened, but it did, and it's irreversible if you get hit real bad like he did," Mary said and added: "It just wreaks havoc."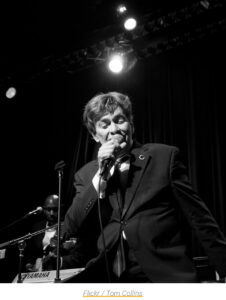 Rest in peace Bobby Caldwell and thank you for all your wonderful contributions to music. You will definitely be missed – Rest in heaven!