The love story of country singer Brad Paisley and his wife, actress Kimberly Williams-Paisley is honestly beautiful. The couple has been together for over two decades at this point and they still find ways to affirm their love for one another.
But right before the 20th anniversary of their marriage, some unfortunate incidents occurred which Kimberly Williams-Paisley had to explain in an interview.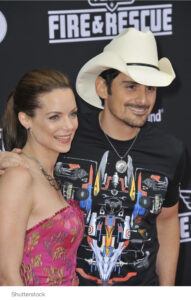 Actress Kimberley Williams-Paisley made an appearance on the Kelly Clarkson Show. The actress was whispering throughout the interview and explained the troubles she was having with her vocal cords. And on the topic of her marriage, the actress also graciously explained why she was approaching her 20th wedding anniversary without her wedding ring on.
The actress also talked about the non-profit organization she runs with her husband Brad Paisley. The organization was started in 2020 by the couple to help people who were struggling to provide food for themselves or their families.
They named the initiative "The Store," and it is a "free, referral-based grocery store," according to Williams-Paisley. The store does not charge people money and provides them with meal packets. It also does funding drives to collect certain food for people who are in need.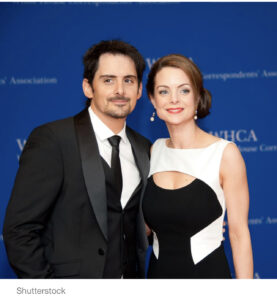 Apart from talking about her non-profit, Williams-Paisley also talked about her missing wedding ring. She shared that she had been wearing the ring every day of her life but had recently realized that the ring had been scratching her and had taken it off.
She realized her ring had been damaged due to her using it for so long. She joked about how a cracked ring is a sure sign of a lasting marriage. While her original wedding ring was getting fixed, the actress was wearing a temporary replacement ring.
The actress explained her missing voice saying it had been a lot of stress which took a toll on her vocal cords. Among other things, she also shared the story of meeting President Biden and the First Lady when her husband Brad Paisley was invited to play at a Governor's Dinner at the White House.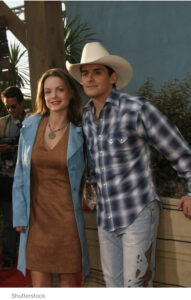 The actress was incredibly nervous about what would happen at the dinner as she was unable to speak. So when she was saying hello to the Bidens, the First Lady told her, "I'm sorry, I lost my voice." This was an incredible relief to Kimberly as she was undergoing the same issue.
The Paisleys have been together as a married couple for almost 20 years. And during their time together, they have had to work on their relationship. The couple got together in a very unconventional way. And has been very open about their relationship, even sharing how they went to couples counseling in the early days of their courtship.
Brad Paisley knew he wanted to be with Kimberly a decade before he even actually met her. He had gone to see the movie "The Father of the Bride" in the cinema and had fallen for Kimberly.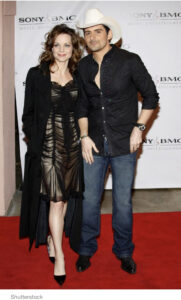 Years later, when he became a country music sensation he knew it was finally his chance to get the girl. The singer was casting for his music video "I'm Gonna Miss Her," and called up Kimberly's agent and booked her for the job. Once they officially met, they started dating pretty soon after that.
The initial days of their relationship were a little tough. The two of them were from completely different worlds. While the country singer lived a Nashville lifestyle, the actress was a true blue New York city girl.
Before they were even married the couple opted to go to couples counseling to solidify their relationship. Luckily, the counseling proved that their bond was strong and when Paisley popped the question in 2003, he was met with an enthusiastic yes.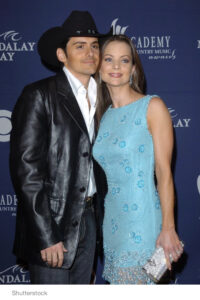 The counseling helped them communicate better and over the years they have built a beautiful family together. The couple shared a helpful tip that has steered them in the right direction. They say there is no 'secret' to their long marriage. But Paisley said, "I think there's no secret other than mutual respect and a sense of humor—a sense of humor can get you through so much. I keep trying to pass that along to my kids. When you have kids that you're raising together, that helps bring you together as well."
The reason the couple opted for counseling was simple; they did not want to have a chance at their relationship surviving since they were both from the entertainment industry. "We figured the odds were against us."
The Paisleys make a wonderful couple. It is so nice to see how their marriage has been working for two decades now and they still seem as in love as they always were!
Share this piece with other fans of Brad and Kimberly Paisley!