Becoming a grandparent is a major milestone and one that a lot of parents look forward to! And our favorite rockstar Bruce Springsteen just joined the grandpa club.
We all know and love Bruce Springsteen. The singer has produced mega hits over the years and has a permanent place in the hearts of thousands across the globe.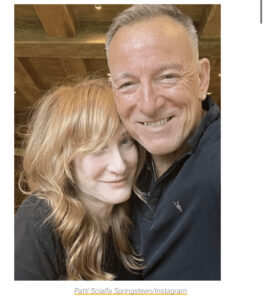 Now Bruce Springsteen has achieved a personal milestone and of course, his fans are eager to celebrate it with him!
The 72-year-old singer has become a grandfather to a sweet little girl named Lily Harper Springsteen. Springsteen's wife Patti Scialfa Springsteen shared the news with fans on her Instagram account.
Lily is born to Springsteen's youngest child, his 28-year-old son, Samuel Ryan Springsteen. Sam had his daughter with his fiancee. The 28-year-old is a firefighter in Jersey city and keeps quiet about his personal life.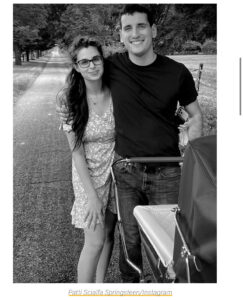 But of course, proud grandma Patti could not help but share the good news with fans of the arrival of her first grandchild.
Sam's road to becoming a firefighter was tough. His father even told the media, "It was a long road. He was very dedicated for quite a few years, and we are just excited for him today," talking about the occasion of his swearing-in ceremony.
As for his other children, they also have massive accomplishments to boast. His 30-year-old daughter Jessica is an Olympic athlete who competes in horseback riding and is part of the American equestrian jumping team. She won a silver medal for the country in the event as well.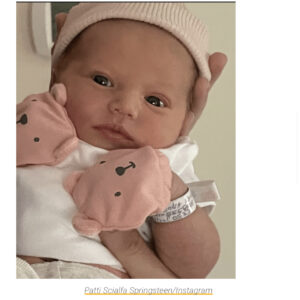 The couple's older son Evan Springsteen has followed in the footsteps of his musician parents and is a singer as well although he has yet to release any music of his own.
As for grandpa, Springsteen is currently embarking on a world tour. The rockstar doesn't slow down even at his age! We are sure Lily will be thrilled at having such a legend as a grandfather.
What lovely news for the Springsteen family, who have many reasons to celebrate.
Share the news of Springsteen becoming a grandfather with your friends and family!