I can't be the only one who remembers the kid from The Sixth Sense?
Haley Joel Osment conquered the world and achieved stardom after portraying the troubled Cole Sear in The Sixth Sense (1998).
But what many people don't know is that his life was almost destroyed overnight. A simple mistake in his teens led to closing doors – today he's still struggling to make his mark in the industry.
Unfortunately, his weight has also been an object of ridicule in the past years…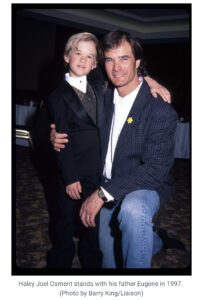 A cute and precious kid – and one hell of an actor.
Haley Joel Osment was undoubtedly one of the most talented young actors of his generation, and he made history at an early age. Did you know, for example, that Haley was the first millennial male to have received an Academy Award nomination for acting?
But let's take it from the beginning and dig deeper into how a little boy who got a "good old-fashioned Southern upbringing" managed to break into Hollywood and become one of the most famous faces on the globe.
Upbringing and childhood
When Haley Joel Osment was born in 1988, he arrived into a family already rooted in the entertainment industry. Osment's mother worked as a teacher, but his father, Michael, was a stage actor who also had some film credits.
Both his parents came from the Deep South and were natives of Birmingham, Alabama. Though Osment grew up in Los Angeles, California, his childhood was influenced by his parents' background. According to his parents, Osment had a "Southern upbringing," and they encouraged their son to be well-behaved and act mature.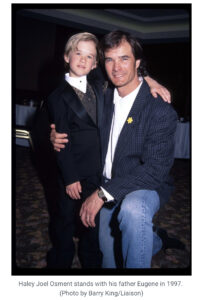 His father said he actively tried to avoid baby talk with his son.
"I always treated him older than his age . . . so that he learned just a little quicker than others," Michael Osment told Washington Post.
In many ways, Osment was like most young boys. He liked to wrestle; he played football and basketball. Like most kids, he loved Disney movies and the magic world they offered. His parents had "Winnie the Pooh and the Blustery Day" and "The Little Mermaid" on VHS and they became some of his favorite movies.
Wanted to be a paleontologist
"I was Donald Duck for several months when I was 3," Osment said in 2001.
Not much indicated that Osment would become a shining actor during his first years of life. Growing up, he dreamed of working as a paleontologist.
But everything changed when Osment was four years old and visited a store, where he signed up for a talent agency. After some time, the agency got in touch and asked Osment to come to an audition.
For the audition in question, Osment was asked to talk about the biggest thing he had ever seen. The 4-year-old boy then went on to describe an IMAX cinema. His way of articulating and expressing himself apparently made a considerable impression on the agency.
Like many other child actors, Osment began his career by doing commercials. After starring in a successful commercial for Pizza Hut's "Bigfoot" pizza, his career took off.
"It's still sort of amazing. They call in several hundred kids — and that was just in that one place — and then it ended up being me and this other kid being on camera for just two seconds," Haley said in 2001.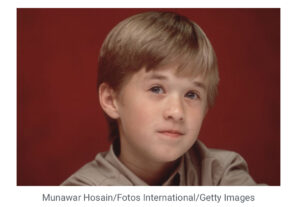 Osment's first role in a TV series came when he appeared in Thunder Alley, a sitcom that aired on ABC.
"That was my first network sitcom. I think I was five years old when we started that! Working with Ed Asner on that…and Jim Beaver, who we're still family friends with… Yeah, that was a really cool cast," Osment told Decider in 2020.
Then, as a six-year-old, he landed his first movie role when he appeared in the box office success Forrest Gump. Osment portrayed the son of the title character, but only had a total screen time of two minutes.
During the '90s, Osment continued to work as an actor, and he appeared in several TV series and movies. You could see his face in series like Walker, Texas Ranger, Ally McBeal, and Chicago Hope.
In many ways, Osment was a raw talent – the only acting lessons he ever took came from his father.
"I think I got the feel for it from my dad. He's a great actor. He's been acting on stage for 12 years now. And I got the feel immediately. Dad's been helping me all the way. It comes naturally for me. I think it got passed down from dad," Osment has said, according to IMDB.
By the time Osment was offered the role of Cole Sear in The Sixth Sense, he was already a veteran in Hollywood.
But of course, no one could predict how much the psychological thriller would change the young boy's life. Co-starring with Bruce Willis was a big thing for him, but Osment's portrait of Sear is probably the most memorable from the movie.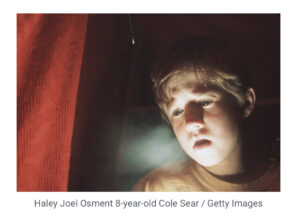 Haley Joel Osment 8-year-old Cole Sear / Getty Images
The 11-year-old Osment was hugely praised for his performance and won the Saturn Award for Best Performance by a Younger Actor. He was also nominated for the Academy Award for Best Supporting Actor, but beaten by Michael Caine, who delivered a fantastic performance as the doctor in "The Cider House Rules." When the award-winning veteran received his prize, he took the opportunity to pay tribute to Osment as an outstanding talent.
"Haley, when I saw you I thought: well, that's me out of it," Caine said.
His famous line "I see dead people" became an instant classic, and also something that Osment has had to live with for the rest of his life. After the movie, he was often stopped by people who wanted him to say the iconic catchphrase for them. To understand the quote's impact on people, we can look at the American Film Institute's list of 100 famous film quotes. "I see dead people" ranks 44th – not bad!
For his breakout role in the movie, Haley earned $150,000. His co-star Bruce Willis, meanwhile, was paid $14 million.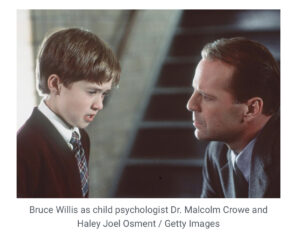 After The Sixth Sense, Haley Joel landed some major roles, but he struggled to build on his success. The sad truth of the matter is that child actors are not always able to make the transition to adult acting roles.
Now, it wasn't like every movie after The Sixth Sense flopped. It wasn't like Osment suddenly couldn't act. Still, none of his later films were comparable successes.
After starring in A.I Artificial Intelligence (2001), Osment took a two-year break. He made some brief comebacks, but largely disappeared from the silver screen. Instead, he worked in the background. Osment lent his voice to films like The Hunchback of Notre Dame II and The Jungle Book 2. You could also hear him in the Kingdom Hearts video game series.
"I did work that practically nobody saw for a long time, which was not a great career move – but, ultimately, was important for me to figure out whether this was what I truly wanted to do for the rest of my life," Osment told The Guardian in 2020.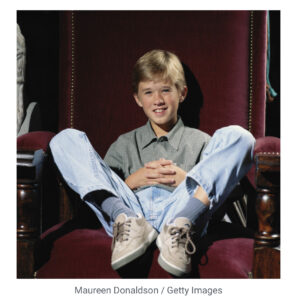 Car crash in Los Angeles
In the mid-2000s, Osment shifted focus from Hollywood and began studying acting in New York. He also appeared on Broadway in 2008, in David Mamet's American Buffalo.
'But at this time, the award-winning actor also went through perhaps the most challenging period of his life. He became known for things that had nothing to do with his profession. And some less flattering details came out in the press.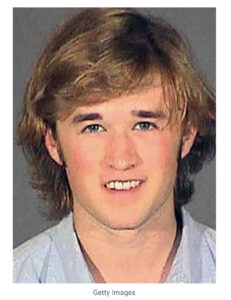 In 2006, Osment lost control and crashed his 1995 Saturn station wagon into a pillar. The car flipped and Osment was injured, suffering a broken rib and a fractured shoulder. And that wasn't all.
Before long, more information was made public and after a blood test, it turned out that Osment had been driving under the influence. He was sentenced to three years probation and also sent to a rehabilitation program to get help with his drinking habits.
As most people would assume, it can be incredibly tough to reach stardom as a child actor in Hollywood. One day, suddenly, you're rich, and afforded an insane amount of attention at a very early age – such pressure can damage a person's way of thinking and continue to affect them later in life.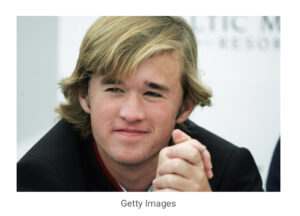 Osment was 18 years old when he crashed his car in Los Angeles. He made a big mistake, putting innocent people in danger – but remember that he was very young and likely under extreme pressure. That said, the mistake could have ruined his entire career, and he would not have been the first child actor to be out-casted by Hollywood if he was.
Haley Joel Osment weight
In 2014, Osment told an interviewer: "I'm not the kid from The Sixth Sense anymore." One look at Osment, and you'll likely agree with that.
The actor has undergone an incredible transformation in recent years. Judging by the pictures, it looks as though he has been battling with his weight.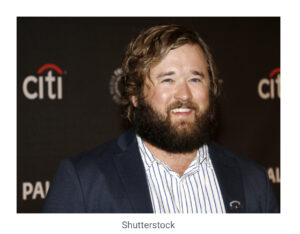 When pictures of the former child star emerged in 2015, the gossip magazines ridiculed Osment for putting on a few pounds. In particular, photos of Osment taken during a vacation in Cancun, Mexico, were widely spread.
Now, it could, of course, be that images of a bearded Osment with a rounder figure fit into a particular narrative the media is trying to drive – that of the child star's "spectacular blowup."
According to Osment himself, nothing from his childhood acting career affects him negatively today.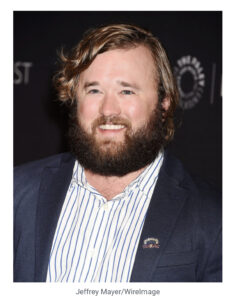 "I think sometimes there's an expectation for there to be that darkness. But I think there are a lot more stories of people who had positive experiences working as children and didn't have that kind of cliched storyline going forward. And that's been the case for me," says Osment.
Haley Joel Osment wife, net worth
Today, Haley Joel Osment lives in New York. He is still recognized on the streets, even though it has been 22 years since he broke out via The Sixth Sense. He tried growing a beard to try to hide himself in public but "that didn't really work at all".
Osment, an avid golfer since the age of seven, has a net worth of $6 million. He has no wife, and hasn't been involved in a high-profile relationship since dating actress Mae Whitman in 2002.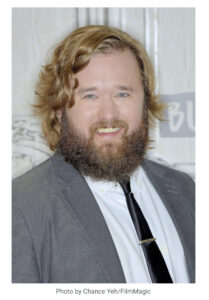 Osment is still acting, and has appeared in several TV series and shows in recent years. In 2019, he played a role in the Ted Bundy film Extremely Wicked, Shockingly Evil, and Vile. That same year, he also showed up as character "Mesmer" in the Amazon series The Boys.
Overall, he is still very active in the industry and seems to love what he does. He's clawing his way back up, and I believe in him because he is a genuinely good actor.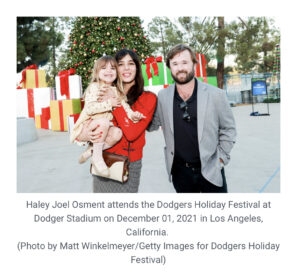 Osment has done great things in his life. I think we can all agree that Hollywood seems to be extremely hard on its actors. But he never gave up on his passion for acting and I hope we get to see him a lot more in the future.