Trevion and Joanie Clemons from Georgia met in high school and fell in love almost immediately.
One thing led to another other and the couple eventually ended up married with four lovely daughters, aged 21, 18, 11, and 9 years old.
But after welcoming their youngest daughter, Joanie was diagnosed with a medical condition that made it impossible for her to become pregnant.
But 7 years later, Joanie received a call from her doctor that she was far from prepared for. She was pregnant. And that wasn't all…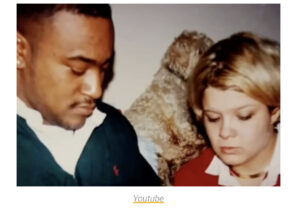 In 2016, an incredible story went viral all over the world, and looking back at it now, you can understand why.
Joani and Trevion Clemons were living with their four daughters in Atlanta, Georgia, and felt blessed to have such a big family. Their four girls were the most important thing in their lives – but occasionally Joani and Trevion considered perhaps expanding it even further.
But after delivering her youngest daughter, Joanie was diagnosed with a disease that meant she could not get pregnant again. She had developed polycystic ovary syndrome or PCOS, a pretty common condition that affects how a woman's ovaries work.
After hearing that, she and Trevion put the idea of a new child to rest and felt that their family was complete.
Life went on and Joani and her husband focused on the four miracles they had. However, things were about to change and somehow, their silent prayers of becoming a bigger family got answered.
7 years after the doctors told Joanie to forget about getting pregnant again, something shocking occurred.
Joanie went in for a breast examination but was told something she was never expecting to hear.
"I went in because breast cancer runs in our family and I had a lump in my breast," Joani told WSBTV and continued:
"That's when [the doctor] told me that was a milk gland."
The very same doctor who had informed her that she could never get pregnant again now announced to her that she was, in fact, pregnant.
Joanie and Trevion, were, of course, shocked. But further news would leave them even more astonished. Through an ultrasound, doctors soon informed the couple that they were not only expecting one but three new babies!
But soon, some of their joy turned into anxiety. As you have probably heard, triplet pregnancies are risky, and there was a possibility for complications.
Multiple pregnancies mean a higher risk for premature birth, preeclampsia, and fetal growth restriction. The chances that all three babies would survive were not the best, and there was also a danger for Joanie herself.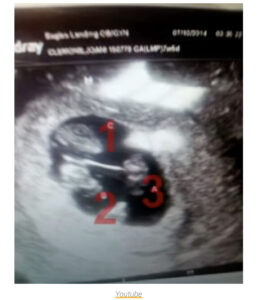 Of course, the family was thrilled, but the potential dangers concerned them, too. A family friend recommended them to an Atlanta-area clinic specializing in high-risk births.
Some time later, Devon, Bryce and Miles were born. They were three months premature — but all survived.
"I was smiling ear to ear. I was happy," Trevion said back in 2016.
"I just want all of them to be healthy."
They were so small that Trevion could cover his wedding finger over their arms. The babies got all the care they needed and managed to survive. Each of the boys weighed under 3 pounds and they had to spend 10 weeks in the neonatal intensive care unit.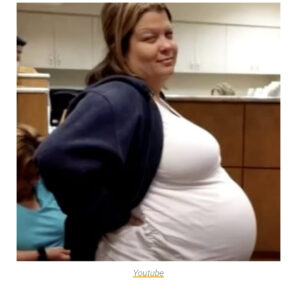 After ten weeks at the hospital, they were strong enough to go home.
Joanie and Trevion were delighted to have had such a big family and to add three precious boys into their lives.
If we fast-forward to today, 2022, it's fantastic fun to see how the boys have developed into nice, young men. The large family seems to thrive in each other's company, and Joanie often posts pictures of her lovely family on her Facebook page.
Of course, it has been a few years since these triplets became world news – but it is always interesting to return and see how everything went.
What a beautiful adorable amazing family!
Please share with your loved ones if you agree this story is incredible — and if you want to congratulate the family and wish them continued happiness in the future!