Dick Van Dyke was involved in a car crash last week in Malibu, though the legendary entertainer was able to escape with only minor injuries.
According to reports, the actor was driving in Malibu when he lost control of his vehicle and crashed into a gate. Law enforcement sources are said to have told TMZ that they responded to a call of a single-vehicle accident and arrived to find Van Dyke behind the wheel of a 2018 Lexus LS 500.
The 97-year-old reportedly informed officers at the scene that his car had slid off the road in wet conditions. Van Dyke thereafter lost control and slammed into the gate.
The iconic entertainer, a mainstay on screens for several decades, managed to avoid serious injury in the incident, but was left bleeding from the nose and mouth. TMZ also speculate that he might have suffered a concussion.
That said, the Mary Poppins star was treated at the scene by paramedics and had no wish to travel to the hospital.
Sources state that while there were no drugs or alcohol involved, authorities have submitted paperwork to the DMV requesting a retest for Van Dyke. One of the prevailing factors in that decision is his advanced age.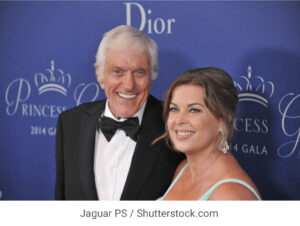 Indeed, the mere fact that the actor remains fully independent and capable of getting himself around in a car is truly inspiring given that he's set to turn 98 later this year.
So how does the Chitty Chitty Bang Bang star stay so active in his old age? According to a recent interview, Van Dyke credits his wife, Arlene Silver.
Silver is 51, meaning there is a 46 year age gap between husband and wife. That might seem a bit strange to some fans, but the two are very happy together, and Van Dyke claimed being married to someone much younger has been the secret to his youthfulness.
In an interview with Yahoo! Entertainment, Van Dyke was asked what his secret is, replying:
"Having a beautiful young wife half my age to take care of me — that works! My positive attitude, I get that from my wife."
The actor also credited "genes" and a healthy fitness routine for keeping him going: "I still go to the gym three days a week and work out. And I advise everybody to do that, because that's what ages people — it's just a stiffening up and not exercising their muscles and their lungs. Exercise is the answer."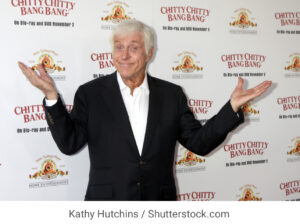 Above all else, it's clear that his marriage to Silver has given him a new lease on life.
"We share an attitude," Van Dyke told Closer Weekly last year. "She can go with the flow. She loves to sing and dance, which we do almost every day. She's just delightful."
"He is the most perfect human being," Silver, meanwhile, said of her husband.
"I've never met anyone so happy, so genuine, so amazing. He's just like a happy pill."
Van Dyke had two previous longterm relationships: he was married to Margerie Willett, with whom he had four children, from 1948 until their divorce in 1984. He was in a relationship with Michelle Triola Marvin from 1976 until her death in 2009.
Van Dyke and Silver married in 2012, when he was 86 and she was 40. Van Dyke initially worried about how fans would react to their age-gap.
"I thought there would be an outcry about a gold digger marrying an old man," he told Closer, "but no one ever took that attitude."
I for one am extremely happy and relieved that Dick Van Dyke managed to avoid serious injuries when he crashed his car. He's a legend of the industry and a truly inspiring figure to boot!
What are your fondest memories of Van Dyke and the work he's been involved in over the decades? Let us know in the comments box.
Meanwhile, share this article on Facebook so your friends and family can stay informed!