In case you needed yet another reason to love Dwayne Johnson, the former professional wrestler turned actor recently surprised his mother with a brand new home.
"Love you mom and surprise!" he wrote in the caption of a video which showed an emotional Ata Johnson exploring her new home for the first time.
Johnson, 50, shared that this wasn't the first time he purchased his 73-year-old mother a house, "but this one is special."
Over the past several years Ata continuously expressed one of her dreams to her son.
"After a lifetime of traveling, I want this home to be my last. Thats my dream."
And Johnson made it happen.
After eight weeks of collaboration with his design team, Johnson was able to give his mother a gorgeous home.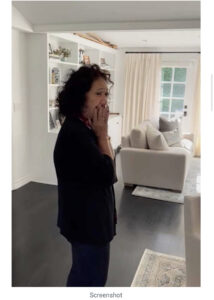 Johnson shared several clips on his Instagram of his mother experiencing her home for the first time.
As Ata entered what the "Smackdown Room," she was left speechless.
"In her homes she always has her "Smackdown Room" where she keeps the coolest Rock/DJ memorabilia but over the years they've become insanely crowded – so for her new home, I had these cool built ins made and just added only a few memorabilia items," he wrote.
He also shared her reaction to her family room which he decorated with her vintage ukuleles and photos of their ancestors.
"When I was a little boy, I hated when my mom would cry ~ these days, I'll happily take her tears of joy," he wrote.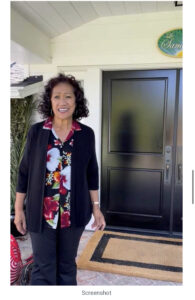 "Mom, there's no greater feeling than to make you happy ~ welcome home."
There's nothing that compares to the feeling you get when making a loved one happy.
Share this heartwarming story with all your friends and family on Facebook.